GROVE CITY, Ohio — The Buckeye Ranch has announced plans for a new 48-bed residential treatment facility in Grove City.
In partnership with Nationwide Children's Hospital, the treatment facility will be a place for young patients to focus on their mental health journey once they leave the hospital and before they return home.
"I think it is important that we have facilities like that," said Amber Anderson, who was once in a residential program with The Buckeye Ranch.
Having lived through her own mental health journey as a teen she said this facility will help other teens, not so much because of the physical place itself, but because of the team there to provide support.

"I think that the biggest thing is, in the struggles in the pain, stay strong, because whether you believe it or not, or see it, you have so many people around you rooting for you," she said.
Kimberly Miller and Christina Massey from The Buckeye Ranch said there's a need for this level of treatment here in central Ohio.

"We all know that there's a stigma out there with mental health, and we want to be able to get in front of it," said Kimberly Miller, Executive vice president of strategy and business operations at The Buckeye Ranch. "The Buckeye Ranch currently has a residential facility, but children that are admitted into the residential facility are normally stabilized on medication. So there is a gap that we discovered between an acute hospital setting and a residential setting.
"It's really for those kids that are stepping down from the hospital that aren't quite stabilized on their medication they need psychiatric and medical and behavioral health follow-up."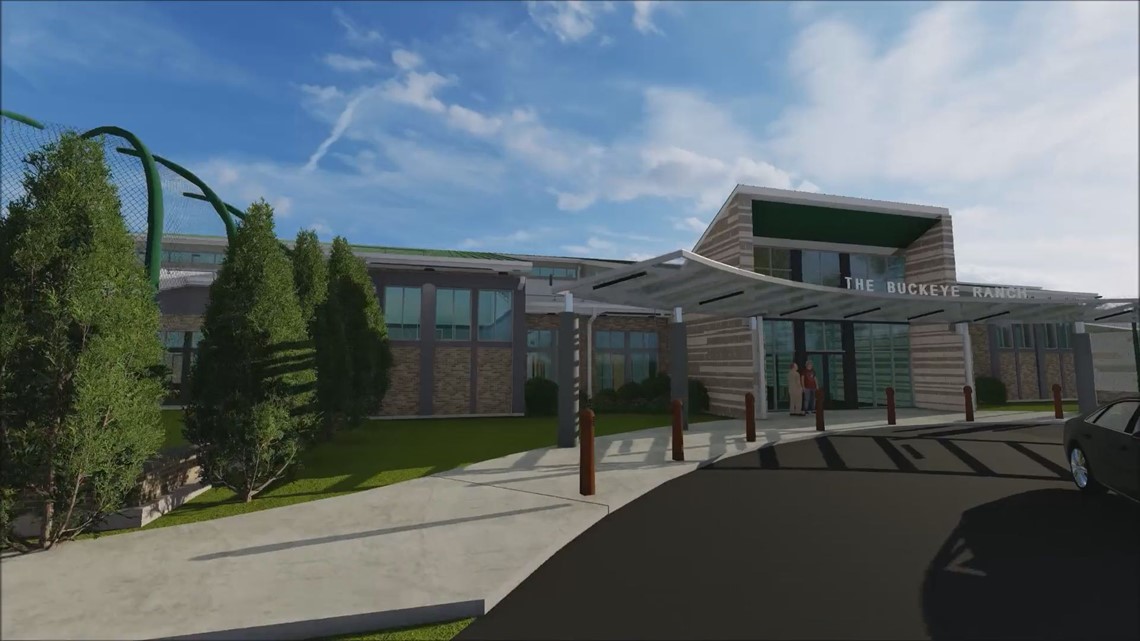 "We have within our community, a group of youth who are struggling with chronic feelings of self-harm," said Christina Massey, executive vice president for programs and services. "[They] are having more aggressive types of behaviors that they're showing as they're working through treatment."

The two added that teens would no longer have to go out of state for this type of care. The new build is a commitment to what they call modernized mental health care.
They expect to break ground this spring, and construction is expected to take two years.