COLUMBUS, Ohio — The Columbus Zoo and Aquarium's newest member of the gorilla troop has a name!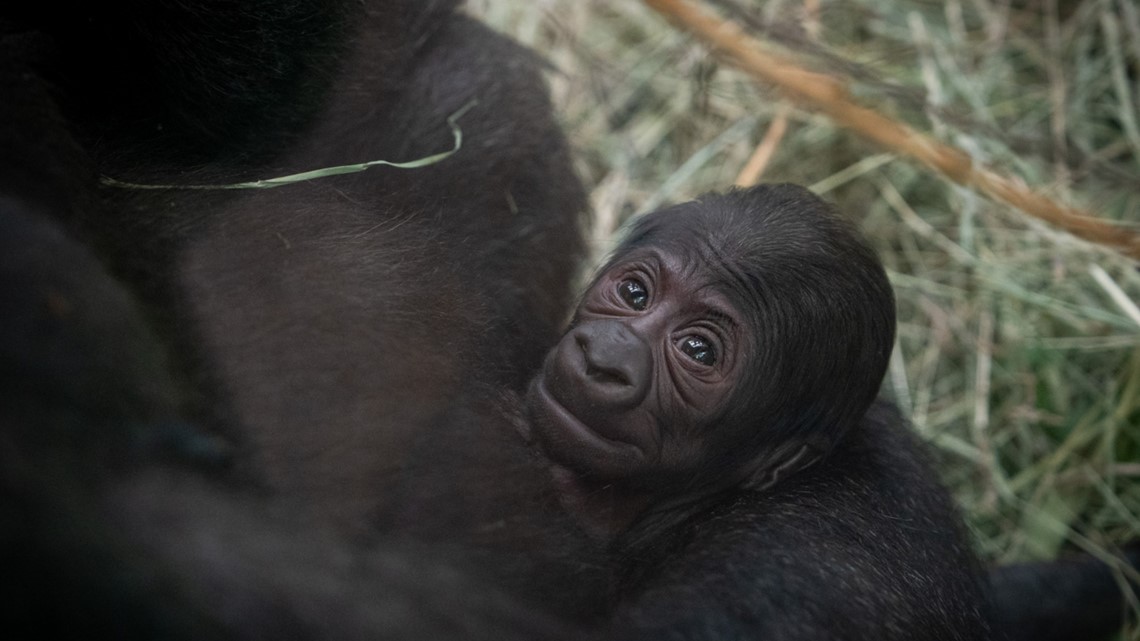 Sully, who has lived at the Columbus Zoo with her mother and fellow troop members since 2019, was discovered holding baby Kwame right after her birth.
Her name was chosen by longtime donor families and advocates, Mark and Megan Kvamme and their children Gracie Jean, Magnus and Hanne Belew.
Kwame (pronounced "kwah-me") means quiet ruler in Swahili or teacher and guide in Hausa.
The funds provided by the donor family to name the baby gorilla will go to improving the current facility needs for gorilla and bonobo habitats and to support gorilla conservation, according to the zoo.
Visitors can find Sully and Kwame in their indoor and outdoor habitat in the zoo's Congo region.