COLUMBUS (WBNS) – Mount Carmel Health Systems and Dr. William Husel are appealing a Franklin County judge's ruling that denied a pause being placed on pending wrongful death lawsuits while Husel's criminal trial is pending.
In their appeals filed Wednesday, attorneys for both Dr. Husel and Mount Carmel gave noticed that they were appealing Franklin County Common Pleas Judge Karen Phipps' July ruling that denied a stay being issued in two of the wrongful death lawsuits.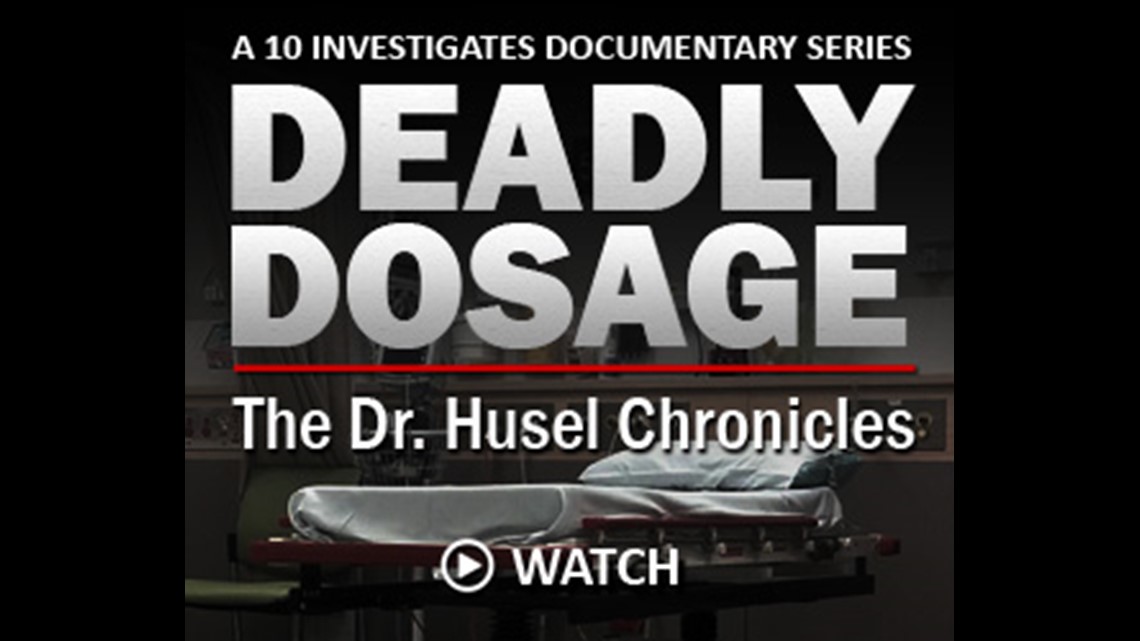 Attorneys for Mount Carmel and Husel had argued in open court and in filings that a stay was necessary because allowing both the civil cases to continue while Husel's criminal case is still pending could compromise Husel's right to a fair trial and would force his defense attorneys to reveal possible defense strategies.
In Phipps' ruling, she wrote that "the factor that weighs most strongly against a stay is that its length would be of such significant duration as to be unfairly prejudicial. Plaintiff has an interest in proceeding expeditiously while the criminal case could take years to resolve when factoring in the appellate process. Memories fade with the passage of time and missing witnesses becomes more of a possibility. A stay could place this civil proceeding in limbo for years, and there is no guarantee that, at some future time after resolution of the criminal matter, Dr. Husel will be willing to testify."
Phipps also noted that "there has been no showing" that allowing the wrongful death lawsuits to continue would "hinder the state's criminal prosecution."
Attorneys for Husel indicated he intends to invoke his Fifth Amendment right to avoid self-incrimination in the civil cases. Phipps wrote that "it appears meaningful discovery can proceed even it Dr. Husel remains silent."
Husel was indicted in June on 25 counts of murder, he's accused of ordering excessive doses of fentanyl for patients he cared for in Mount Carmel's intensive care unit. All told, 35 patients have been identified by the hospital as receiving excessive or potentially fatal doses of pain medications between 2014 and 2018, but prosecutors only sought charges against 25 of the patients – those who received 500 micrograms of fentanyl or more.
10 Investigates broke the story of the scandal in mid-January.
Husel has pleaded not guilty to the charges and said when pressed by reporters that he hopes he will be found not guilty. His criminal defense attorney, Richard Blake, has said previously that Husel did not intend to kill his patients.
Husel was fired by Mount Carmel in December following an internal investigation by the hospital. Thirty wrongful death lawsuits were filed against Mount Carmel and Husel – the hospital has settled several of them – paying out more than $4.5 million in settlements, according to probate court records.