We'll start off the week with a great opportunity to locate Mars.
The Moon and the Red Planet will be very close on Sunday morning.
Look for the pair below sunrise with the Waning Gibbous Moon just south of Mars.

Speaking of the Moon, it'll reach Last Quarter phase at 12:45 Tuesday afternoon.
Look for the half-moon late in the evening and Wednesday morning.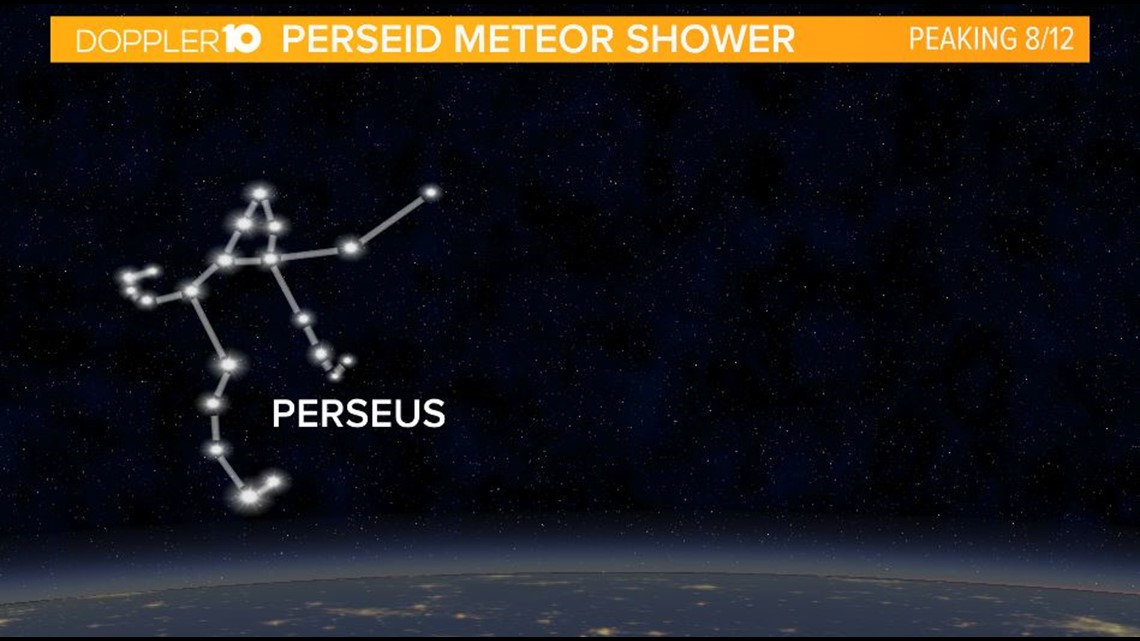 If you've noticed more meteors in the night sky recently you can thank one of my favorite meteor showers of the year. The Perseid meteor shower is active from late July to late August every year.
Caused by debris from Comet Swift-Tuttle it can boast upwards of 100 meteors per hour although this year the moon will wash out some of the darker ones. The shower is expected to peak in the early morning hours on Wednesday although you'll get a decent show on both Tuesday & Thursday mornings as well.
Look for the radiant in the northeastern sky in the early morning. This year because of the moon up to 40 or 50 meteors are expected to be visible at the shower's peak. As always, you'll want to find a dark spot, far away from the city lights for the best show.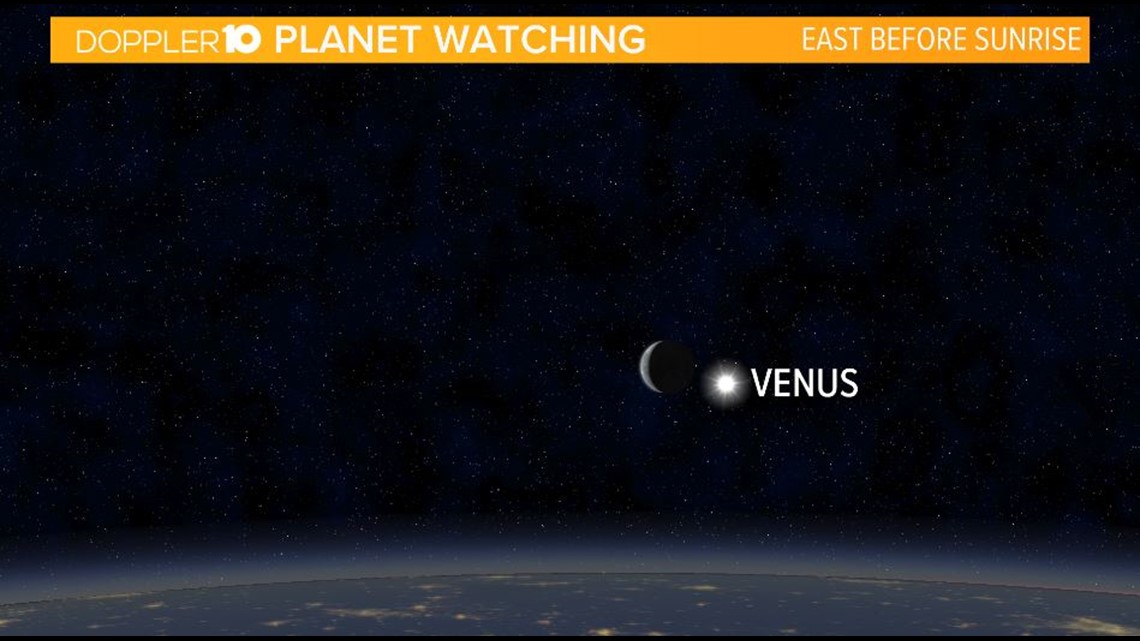 Use the Waxing Crescent Moon to help you find Venus on Friday & Saturday mornings. The planet will be just below our satellite in the eastern sky at dawn shining brightly.
Above is how you'll find the pair on Saturday morning. Happy hunting!