Happy Monday Everyone! What a start to August! Not only are we cooler this week, but we're going to see lots of sunshine too!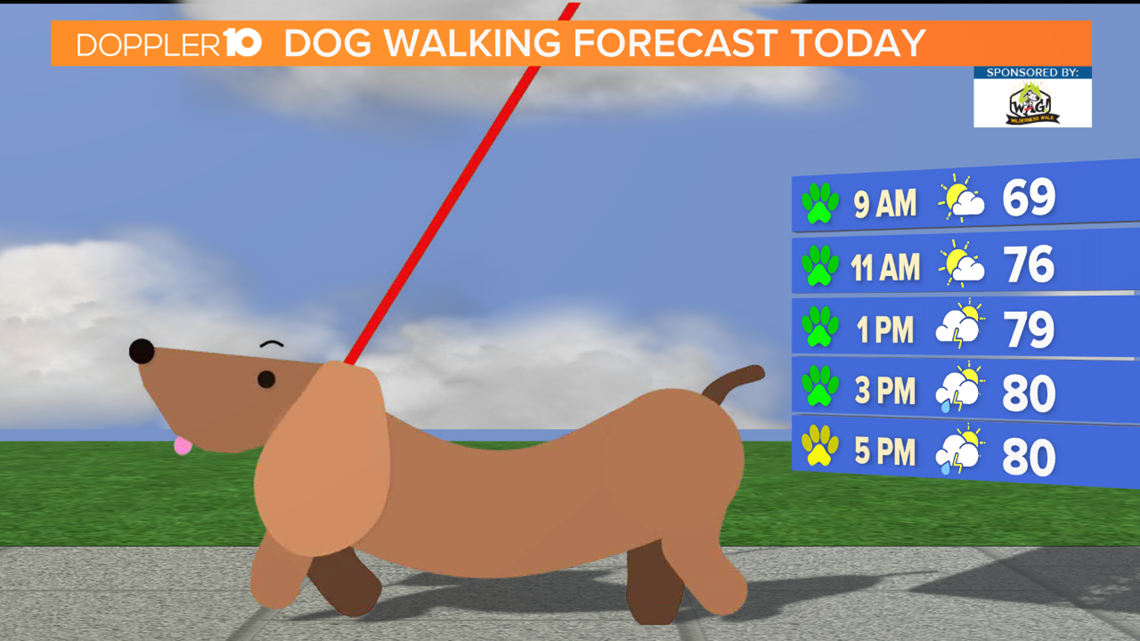 We woke up to some fog early today but we'll start to see more sunshine with highs slowly climbing into the 80's. On top of that, clouds will then soon return with scattered showers and storms this evening.
Storms then linger early tonight, so get your long walks in early & often today!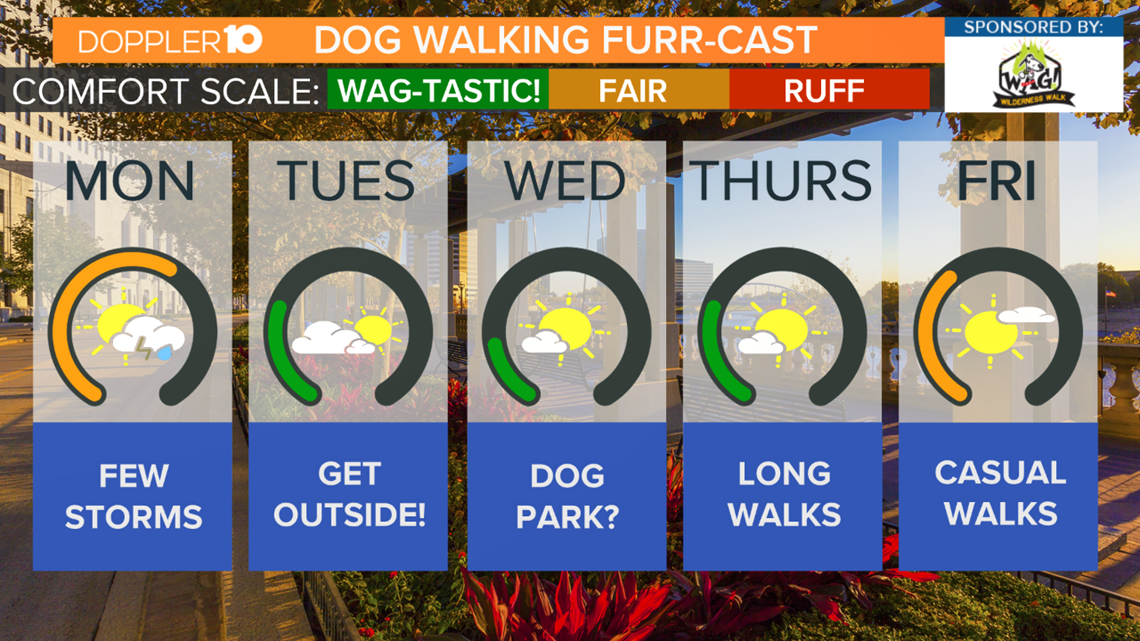 Other than an isolated shower on Tuesday, the rest of the week will be completely dry!
Decreasing clouds on Tuesday with highs in the low 80's and a nice drop in the humidity.
Perfect weather comes our way heading into the mid-week with highs near 80. Morning temperatures will also be around 60, so we have plenty of great weather to get outside this week.
Temperatures then start to warm into the mid 80's by Friday, so make sure you're keeping your pets' cool & hydrated.
Afterwards, the weekend also looks warmer, with highs back near 90. All the more reason to take advantage of the slightly cooler conditions this week!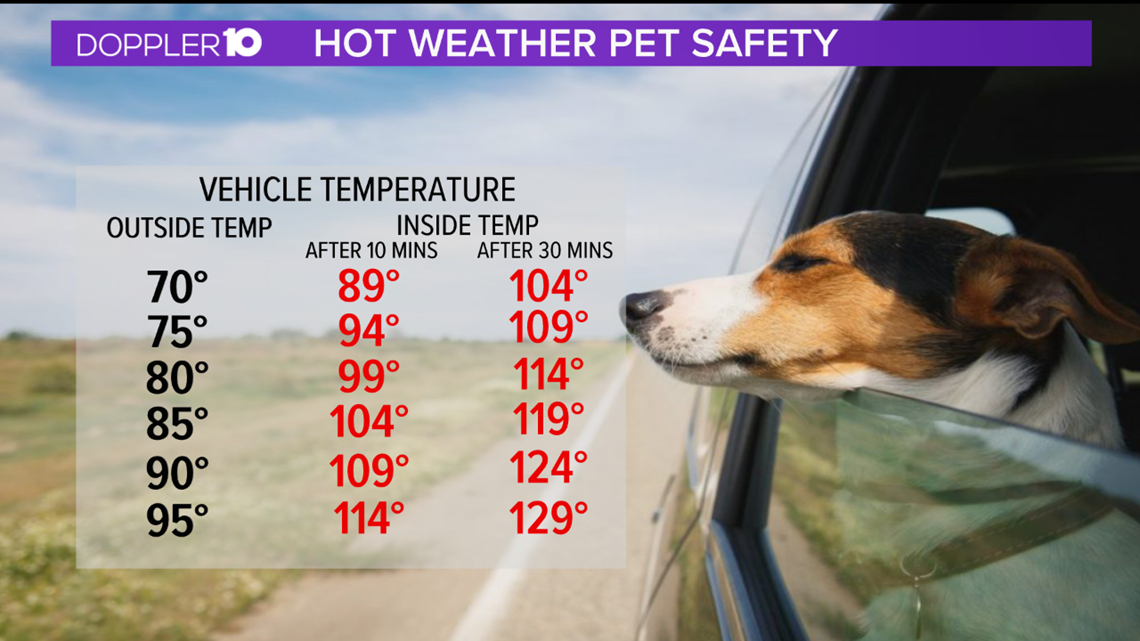 With the warmer weather expected later this week, you'll need to always be mindful of your pets' safety during these warmer months.
For example, when temperatures are in the 70's, temperatures easily hit into the triple digits inside your car. That's why it's never OK to leave your pets or kids in an enclosed vehicle. Period! Even after 10 minutes, temperatures soar 20+ degrees, so please keep your pets' safety at the forefront.
Not only is it dangerous inside your vehicle, but the heat is also just as dangerous on your daily walks.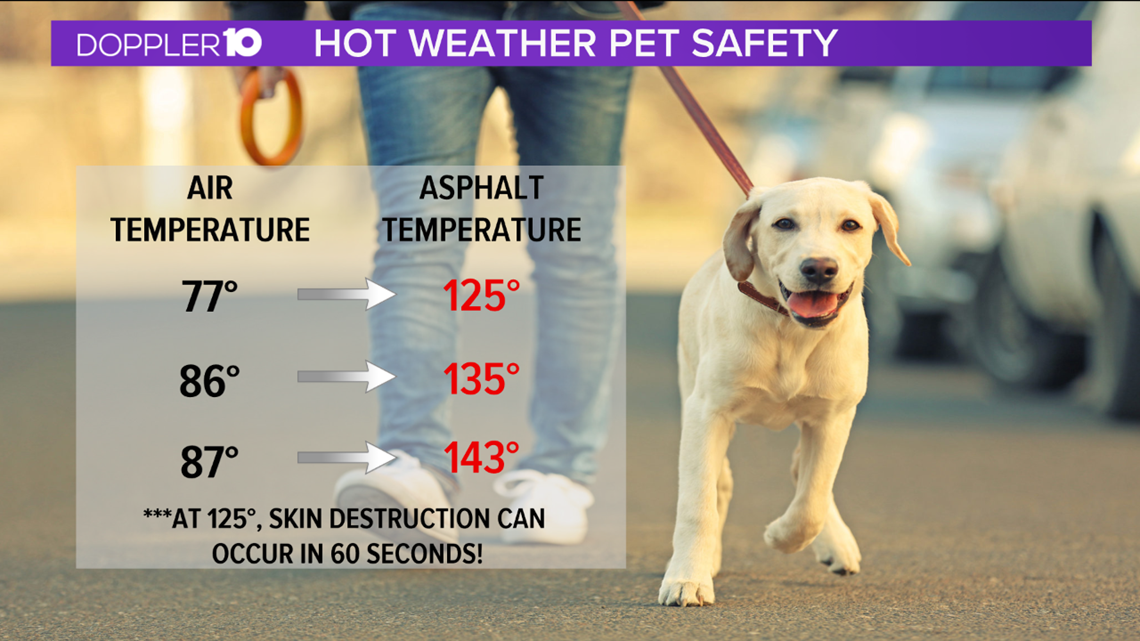 Under direct sunlight, pavement and all asphalt surfaces can easily climb into the triple digits even when the air temperature is only in the 70's.
Especially on days where you want to take long walks, make sure you're walking on shaded or grassy surfaces when there's plenty of sunshine out.
Make sure you keep your pets' cool & hydrated these summer months!
Enjoy your walks and keep your pets safe, friends!