A warm end to the weekend and an even warmer start to the week! Rain chances increase late in the week with some much cooler fall weather for the weekend!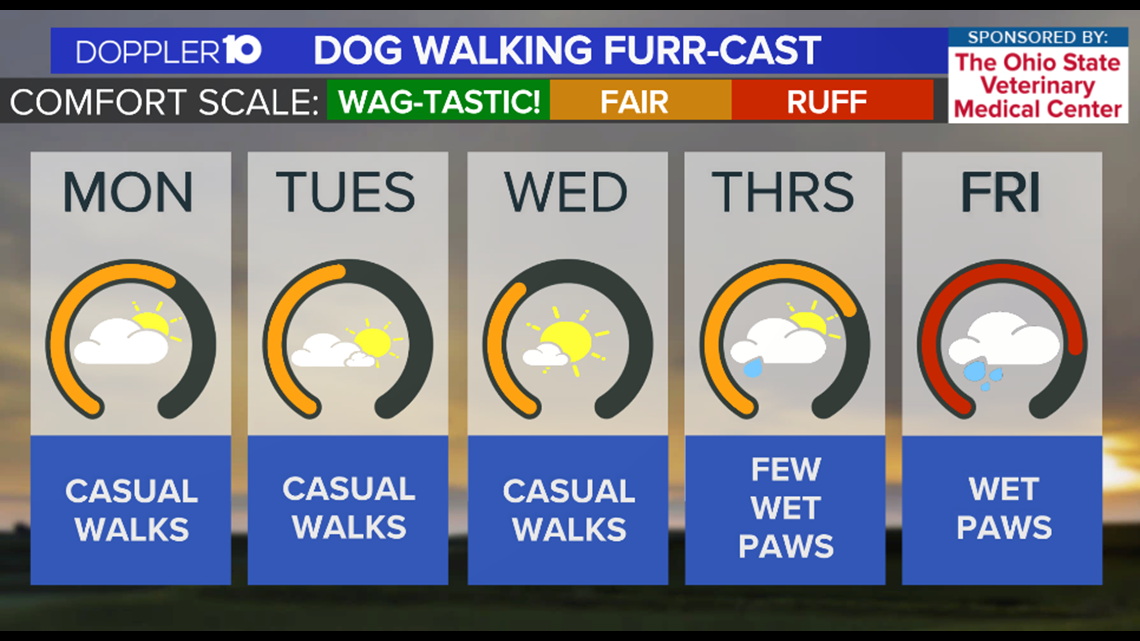 Highs in the 80s on Monday with a mix of sun & clouds. A weak front will bring a small chance for rain late Monday night into Tuesday. A few wet paws on Tuesday but most of the rain will be light and very scattered.
Pleasant again on Wednesday, so take advantage of the dry weather and lower humidity!
A few showers return on Thursday with scattered showers on Friday. Thursday will be hit or miss but better chances for rain will take place on Friday.
Drying out to start the weekend with much cooler weather coming our way for the weekend! A small chance for rain to start the weekend but highs will be in the 60s both Saturday & Sunday! Woohoo! Welcome back, Fall!
Make sure you're giving your pets plenty of water breaks and ensure that you are keep their safety at the forefront when going on your walks or traveling.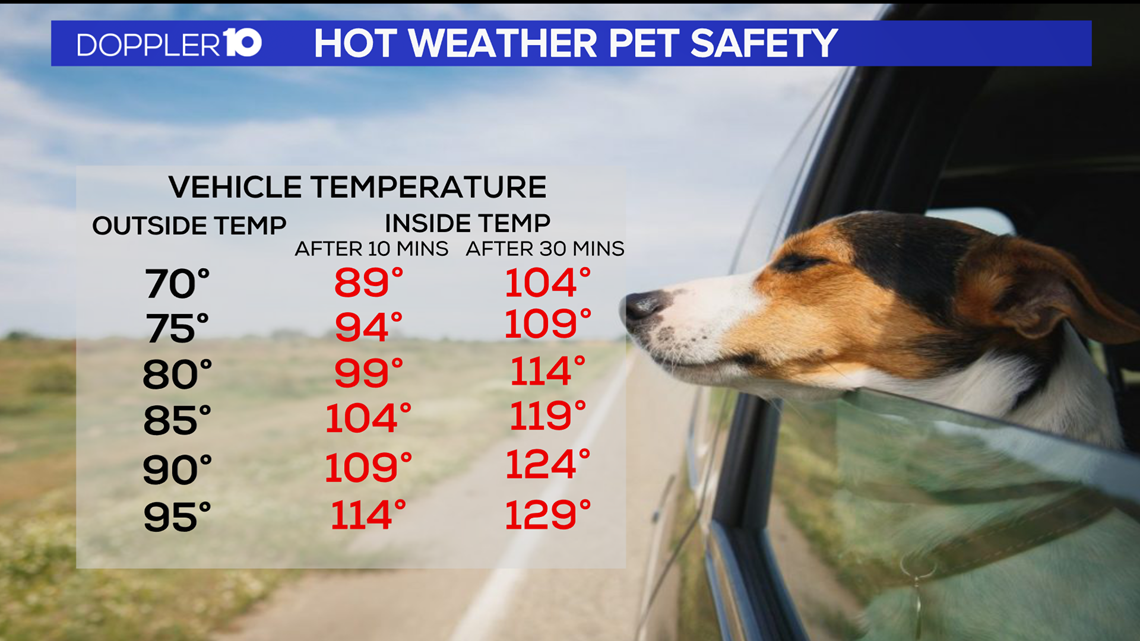 Never leave your pets unattended in your vehicles even if it's just for a couple minutes.
Temperatures of just 70 degrees can get over 100 degrees inside a vehicle. In 10 minutes the inside of a car can get over 100 degrees when the air temperature is in the mid 80s.
Not only is the heat inside your car dangerous, but also outside on the ground.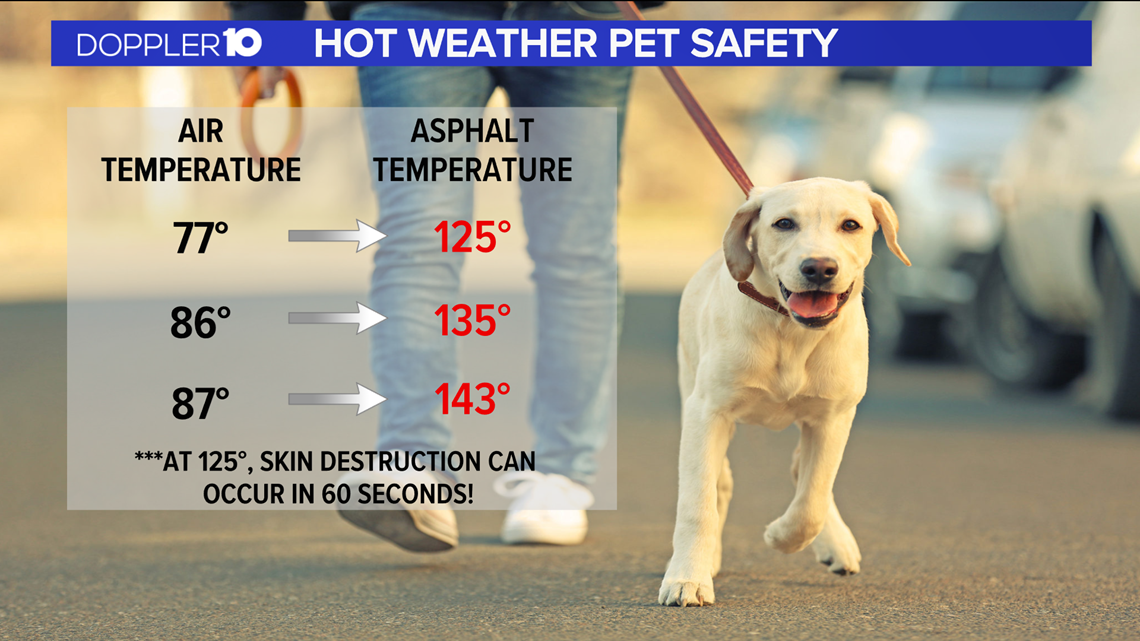 The ground can get extremely hot too, so you'll want to avoid walking your pets on concrete or asphalt services. At an air temperature of 77 degrees the asphalt temperature can get over 120 degrees. Once at 125 degrees, skin destruction car occur on your pets' paws within a minute.
It's always good to walk your pets on grassy or shaded surfaces. Just because it's not hot outside doesn't mean the ground isn't hot!
Many of our pets haven't been out in this kind of weather in quite some time, so keep your walks short to start and make sure that they are drinking plenty of water.
Be smart with your walks and always make sure you're keeping a close eye on your pets while their outside.
Enjoy your walks and as always, keep your pets safe!