What a start to the week. This unseasonably cool weather doesn't happen often especially in August, so take advantage of these cool & comfortable days this week!

Morning temperatures will be in the 50s going into the mid week with highs in the upper 70s and low 80s. Humidity will be nonexistent during this time, which means it will be perfect to spend some time outside.
Despite all these perfect conditions, skies will also be mostly sunny. While it'll be nice out make sure you're keeping your pets off those hot surfaces like the pavement and concrete.
The heat starts to pick back up later in the week but the mornings and evenings will still be pleasant out for you and your furry, little friends.
With the hot and humid weather expected to return later this week you'll want to take extra care of your pets during the warmer weather.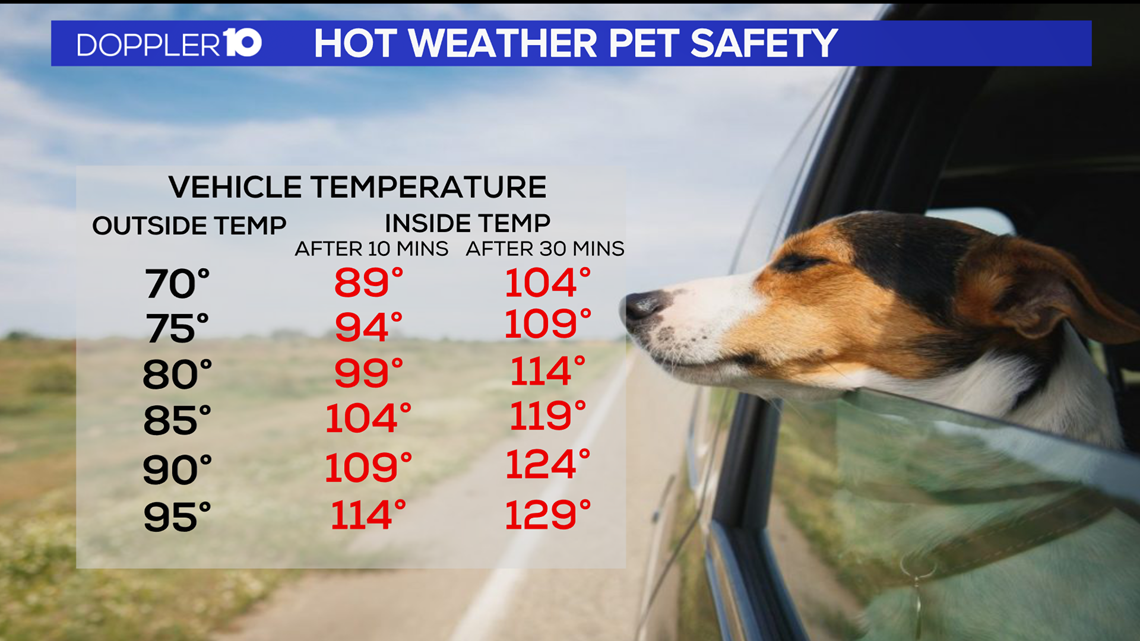 Never leave your pets unattended in your vehicles even if it's just for a couple minutes.
Temperatures of just 70 degrees can get over 100 degrees inside a vehicle. In 10 minutes the inside of a car can get over 100 degrees when the air temperature is in the mid 80s.
Not only is the heat inside your car dangerous, but also outside on the ground.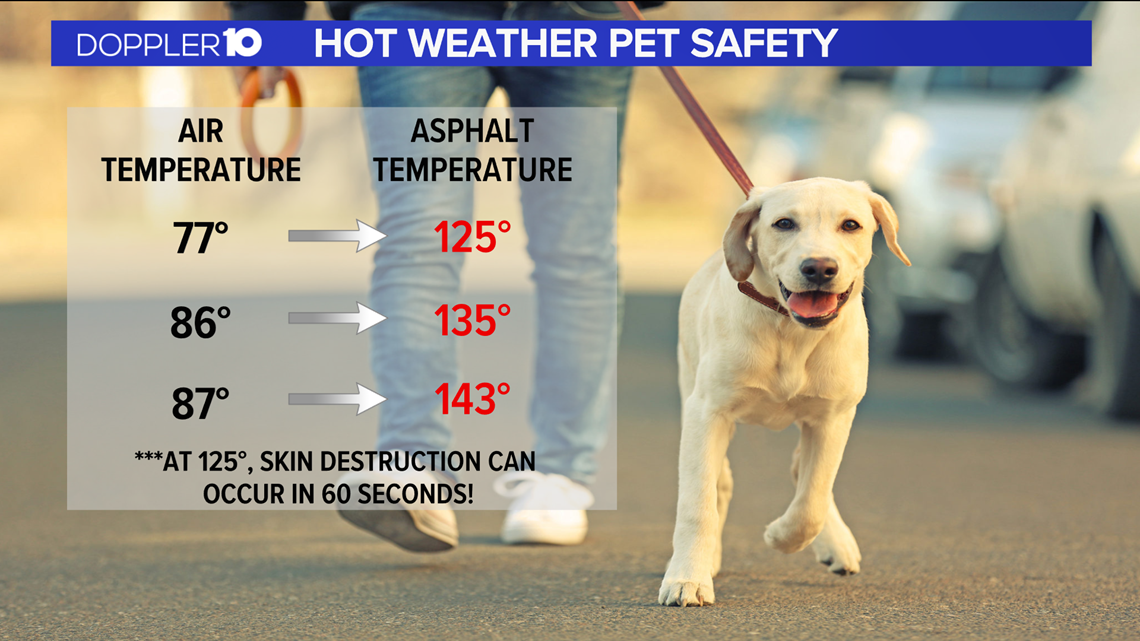 The ground can get extremely hot too, so you'll want to avoid walking your pets on concrete or asphalt services. At an air temperature of 77 degrees the asphalt temperature can get over 120 degrees. Once at 125 degrees, skin destruction car occur on your pets' paws within a minute.
It's always good to walk your pets on grassy or shaded surfaces. Just because it's not hot outside doesn't mean the ground isn't hot!
Many of our pets haven't been out in this kind of weather in quite some time, so keep your walks short to start and make sure that they are drinking plenty of water.
Be smart with your walks and always make sure you're keeping a close eye on your pets while their outside.
Enjoy your walks and as always, keep your pets safe!