On Monday, August 10th, an intense derecho moved from far southeast South Dakota into Ohio. This derecho traveled approximately 770 miles in 14 hours and produced widespread damaging wind gusts, including numerous wind gusts over 74 mph (65 kt) & several over 90 mph in central Iowa, per NWS.
According to the NWS, A derecho (pronounced similar to "deh-REY-cho") is a widespread, long-lived wind storm that is associated with a band of rapidly moving showers or thunderstorms. Although a derecho can produce destruction similar to the strength of tornadoes, the damage typically is directed in one direction along a relatively straight swath.
As a result, the term "straight-line wind damage" sometimes is used to describe derecho damage. By definition, if the wind damage swath extends more than 240 miles (about 400 kilometers) and includes wind gusts of at least 58 mph (93 km/h) or greater along most of its length, then the event may be classified as a derecho.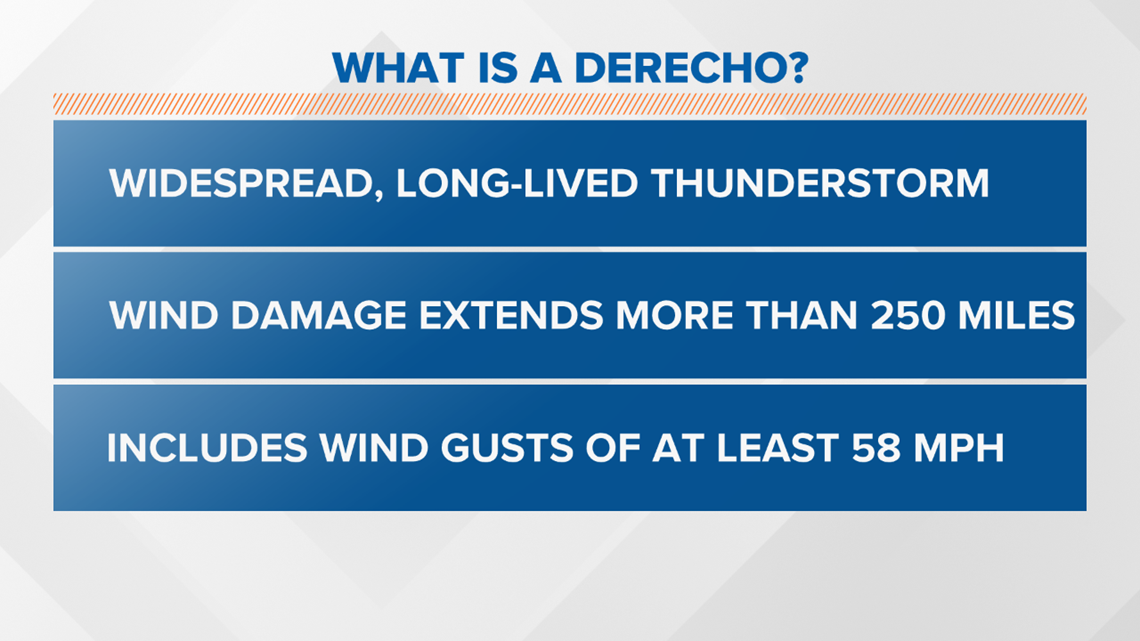 And no, this isn't a new term. Derecho's have been around for awhile and while this may be your first time hearing this term, we typically see 1 every year across the Ohio Valley--still considered to be a rare event though.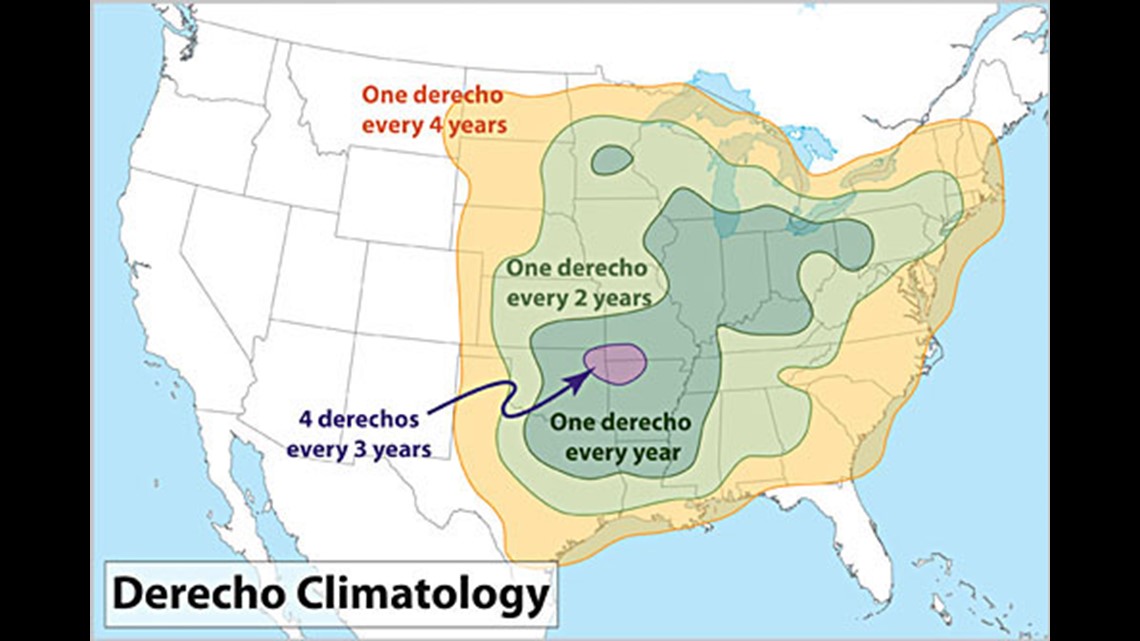 Below is an explanation from the NWS.
1.) Derecho development is necessarily tied to the formation of bow echoes. A bow echo usually arises from a cluster of thunderstorms, but also may evolve from a single strong storm. Bow echoes most frequently occur when atmospheric winds are relatively strong and unidirectional (i.e., they vary little in direction with height but increase in speed). As the rain-cooled downdraft of a thunderstorm reaches the earth's surface, it spreads horizontally, most rapidly in the direction of the mean atmospheric flow. As the cool, dense air spreads outward, it forces the lighter, warm and moist air surrounding the storm up along the leading edge of the outflow, or gust front.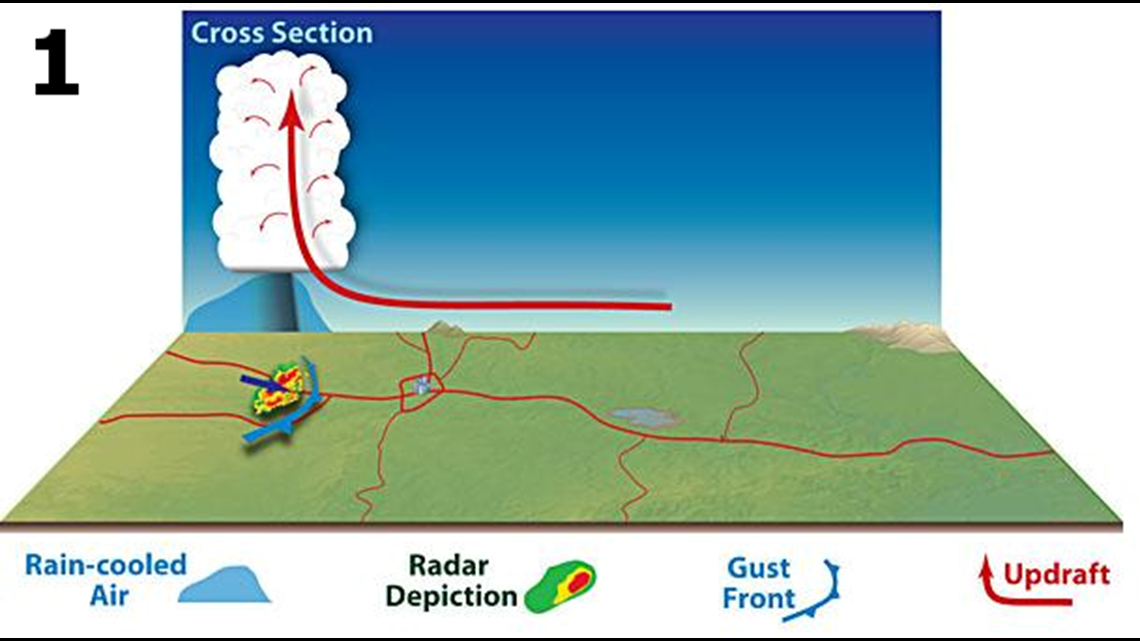 2.) The rain produced by the newer storms reinforces the cold pool, strengthening the inflow of air from the back side of the developing storm complex and encouraging the downward transport of higher momentum winds from aloft. These processes can enable the system to attain a nearly steady-state condition. This increases the longevity and strength of the entire system and is what allows the storm to travel such a large area over a short amount of time. At this point, the convective system typically exhibits a pronounced bow shape on radar (see figure below).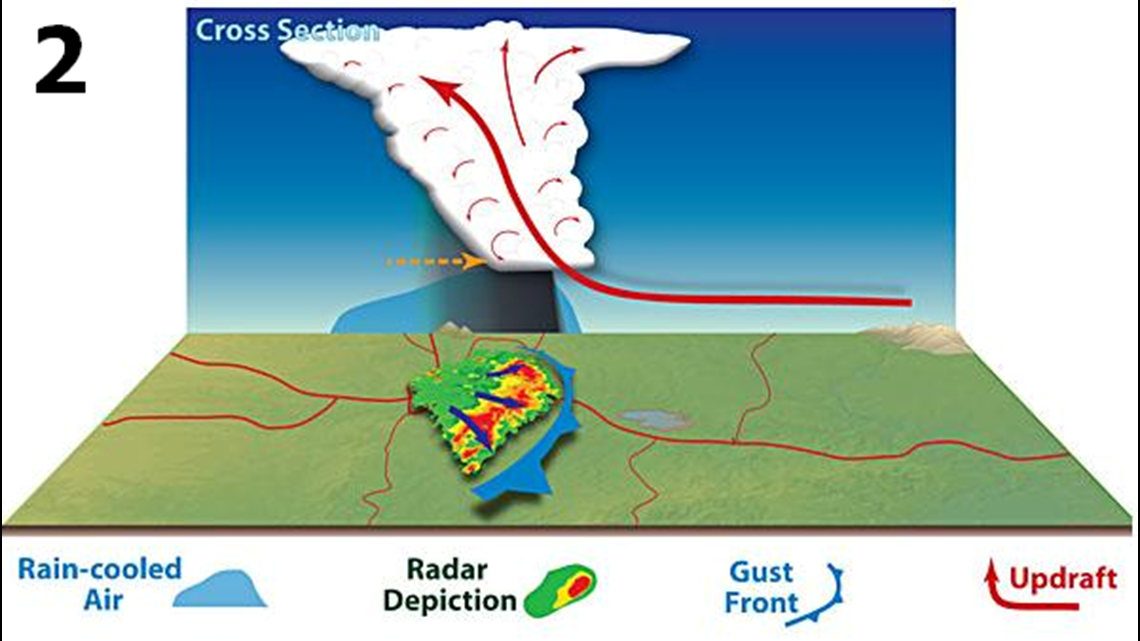 3.) As the thunderstorms continue to increase in coverage, even more rain-cooled air reinforces the cold pool (pictured below). The line of storms continue to accelerate either as one large bow echo or multiple smaller bow echoes within an overall line. At this point, widespread and persistent wind damage has been occurring for a prolonged period of time.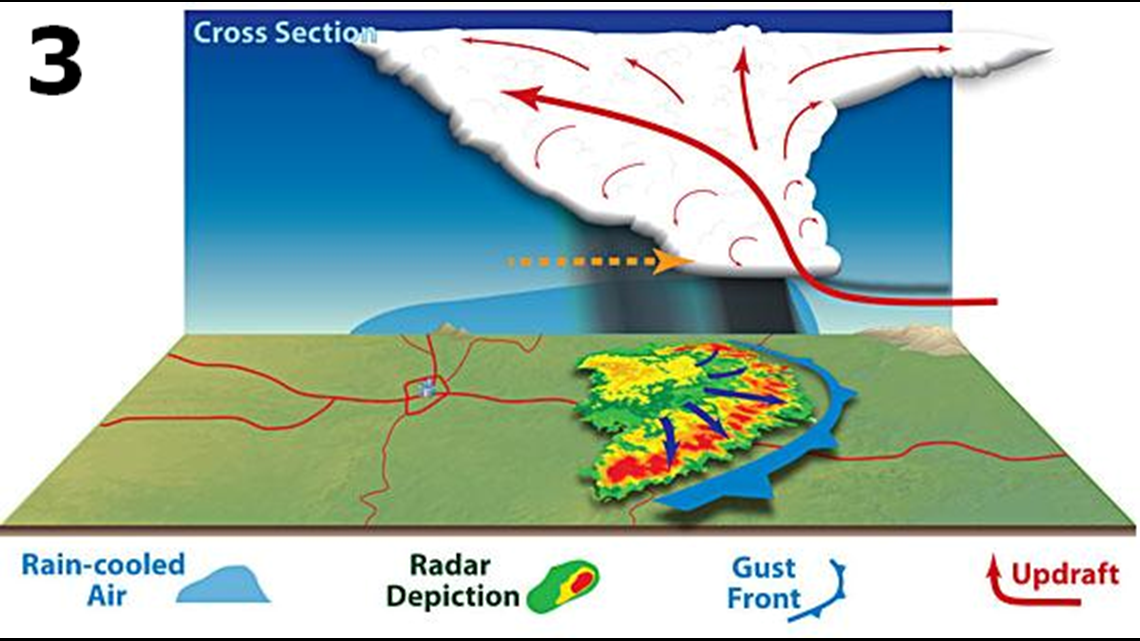 This event in particular proved to be a memorable one and will likely be very costly across the Midwest with the widespread damage to the corn crop during the late growing season.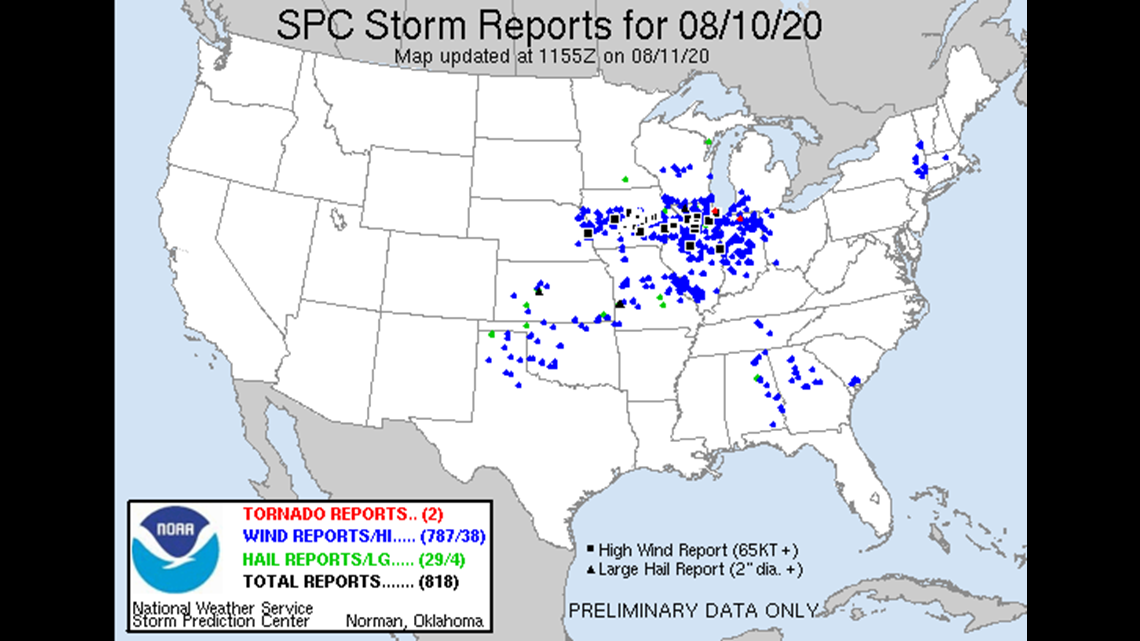 And with Monday's event, this will go down as the most active severe weather day of 2020 with over 800 storm reports(787 being wind reports).