COLUMBUS, Ohio — This first week of May was a little...wet. Actually, it was extremely soggy as we saw 3.79" of rain. To put that into perspective, we average around 4" of rain for the entire month of May and we saw close to that in just the first week of the month.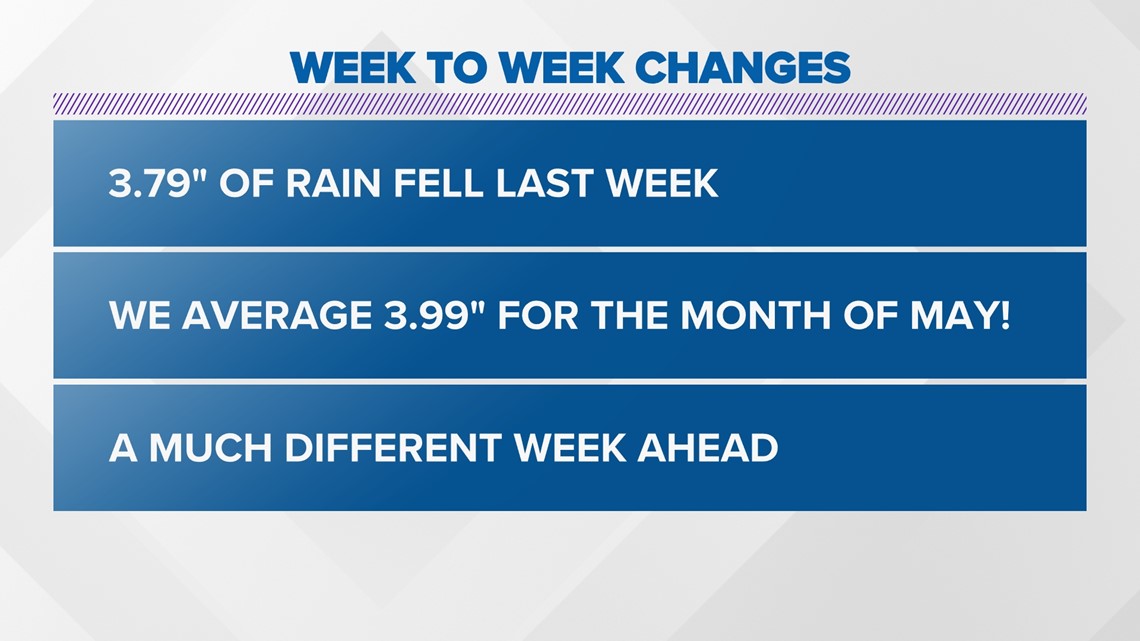 Fortunately, there is a much different week ahead. Thanks to a favorable weather pattern, we will not only see plenty of dry weather, but it will be mostly sunny with highs in the upper 70s and low-mid 80s.
This is thanks to something called an "Omega Block" weather pattern. It gets its name from how the shape of the jet stream or upper air pattern looks like the Greek letter omega.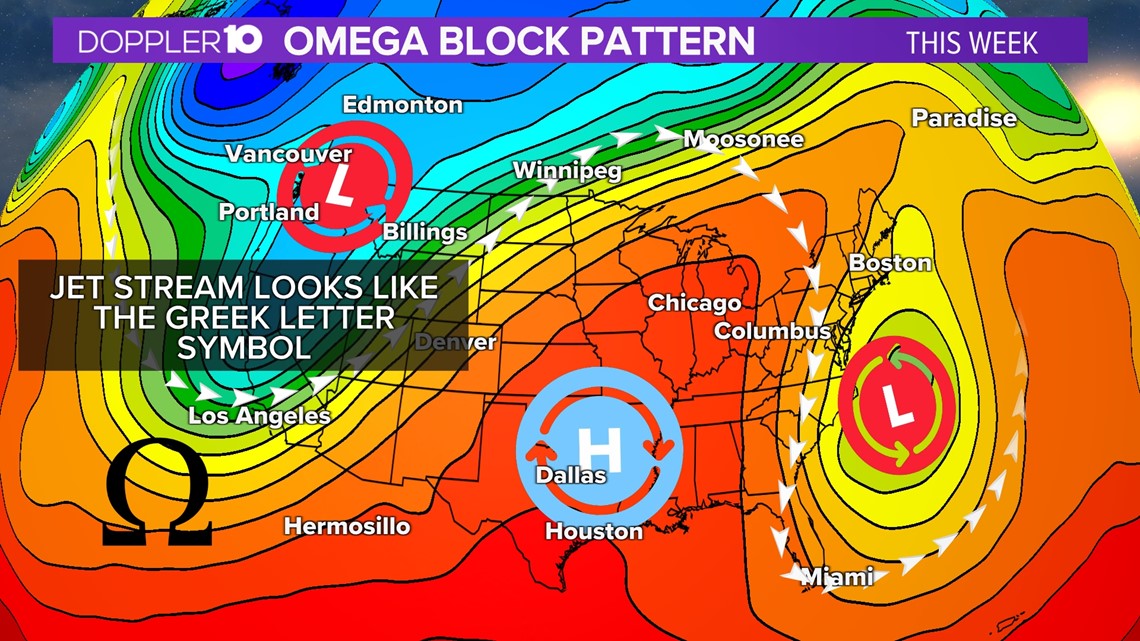 The Omega Block pattern is a combination of two cutoff lows with one blocking high sandwiched between them, per the National Weather Service.
A cutoff low is essentially an area of low pressure that has become isolated of 'cut-off' from the jet stream.
All these factor into creating some beautiful weather for Central Ohio this week, which couldn't have come at a better time.

Not everyone will be dealing with the beautiful weather, though. Those that are outside of the dome of high pressure will be dealing with wet and cooler than average conditions for much of the week. We just happened to get lucky with how this pattern set up.
This pattern is fairly common in the spring and winter months and can often be stationed for several days. The stagnant weather pattern will gradually break down and allow for some more "active" weather heading into the upcoming weekend.
We'll take the warm and sunny days while they last.