COLUMBUS, Ohio — Reports of hammerhead flatworms have been spotted across central Ohio.
These terrestrial flatworms are noteworthy due to their snake-like body and head shaped like a hammerhead shark. These critters prefer hot, humid environments in greenhouses or mixed in with some of your landscaping, especially after soaking rainfall.
The hammerhead flatworms are known to dine on other worms and produce a chemical that not only helps with digestion but could be harmful to humans and pets.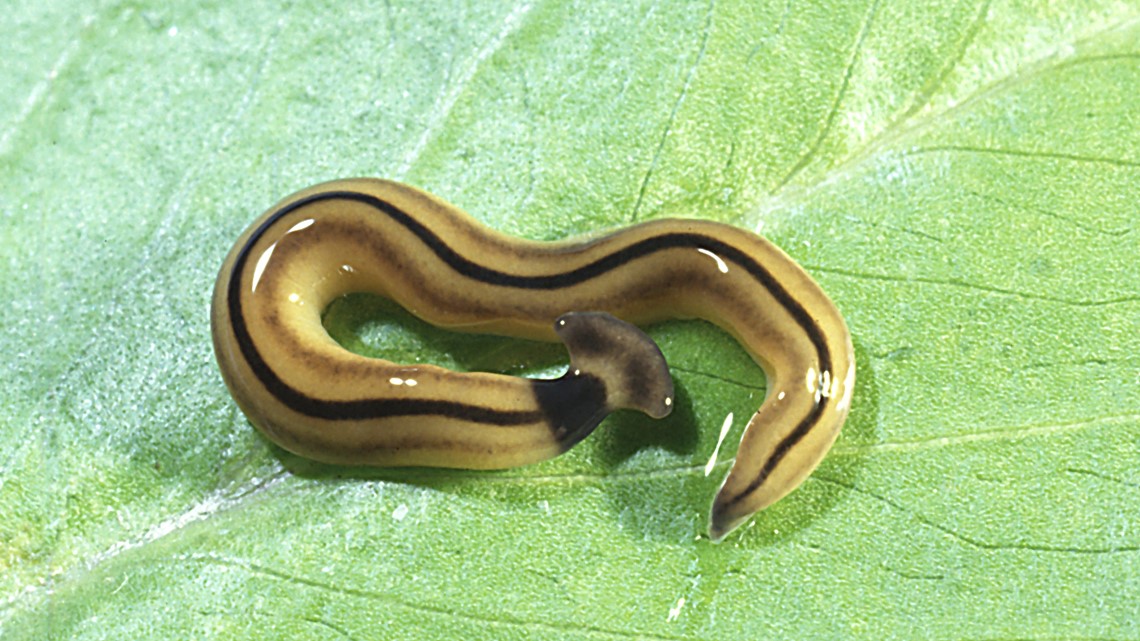 "We caution people to not handle them because the group does produce a protective mucus that some people can be allergic to if they get it on their hands or rub their eyes or mouth, it could be irritating," says Dave Shetlar, Professor Emeritus of Entomology.
If you are going to remove them, it's best to wear gloves or some type of protective layer and wash them in warm, soapy water immediately.
They are difficult to dispose of according to Shetlar.
"When you stress these worms, they can fracture themselves in little pieces and develop a head and tail."