Happy Monday Everyone! After a cool weekend we have a slow warm up into next weekend!

Another beautiful start to the week with mostly sunny skies. Temperatures will stay below to near average heading into Tuesday, which is actually the first day of Fall!
Take advantage of the cooler temperatures in the mornings and late evenings this week. Despite entering Fall, it will not be very fall like as the week progresses.
Temperatures will climb to around 80 during the mid week and beyond, so make sure you're getting plenty of water breaks for your furry friends during your extended walks.
Also, skies will stay mostly sunny, so avoid any long walks on the concrete or paved surfaces as that can hurt your pets too!
As far as any storm chances go this week, chances are very slim. We won't likely see any soggy days until later next weekend. Soon after, temperatures will then fall back down and we'll be feeling more fall-like before you know it!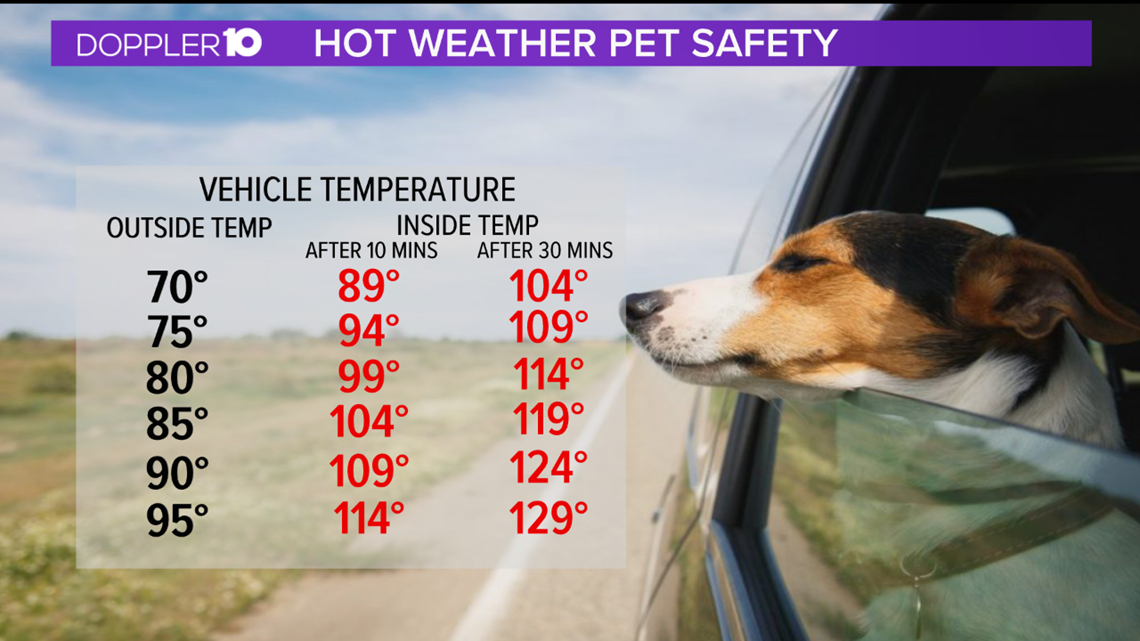 With the summer heat is winding down, you'll still need to be mindful of your pets' safety during these warmer days.
For example, when temperatures are in the 70's, temperatures easily hit into the triple digits inside your car. That's why it's never OK to leave your pets or kids in an enclosed vehicle. Period! Even after 10 minutes, temperatures soar 20+ degrees, so please keep your pets' safety at the forefront.
Not only is it dangerous inside your vehicle, but the heat is also just as dangerous on your daily walks.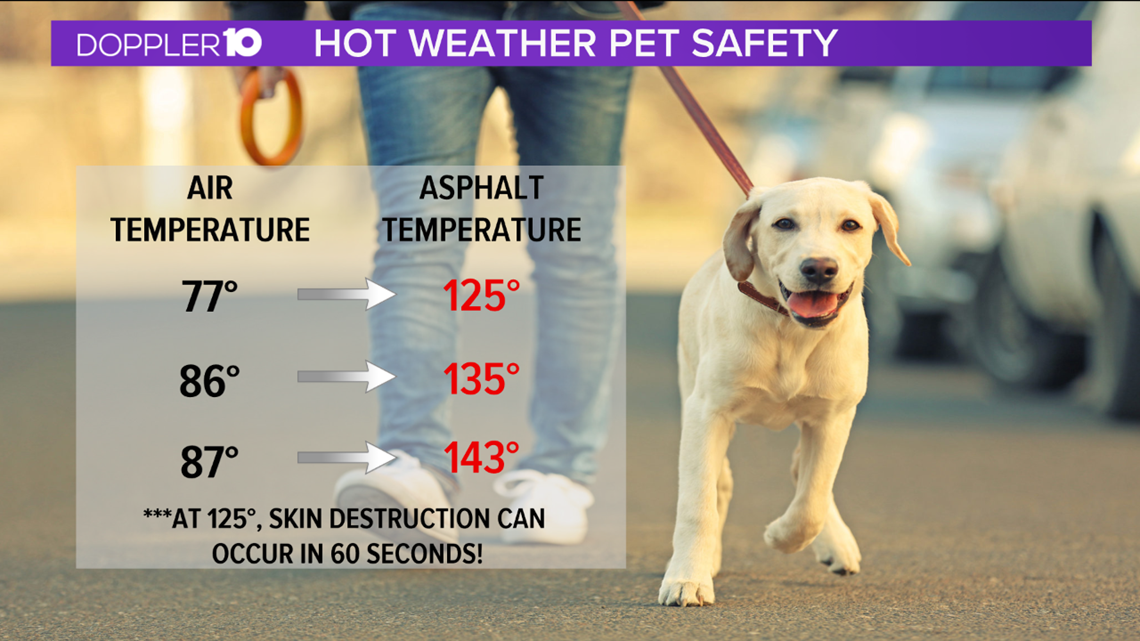 Under direct sunlight, pavement and all asphalt surfaces can easily climb into the triple digits even when the air temperature is only in the 70's.
Especially on days where you want to take long walks, make sure you're walking on shaded or grassy surfaces when there's plenty of sunshine out.
Make sure you keep your pets' cool & hydrated these summer months!
Enjoy your walks and keep your pets safe, friends!