The seventh named storm of the season, Gonzalo, has formed as a tropical storm in the Atlantic Ocean between Africa and the Lesser Antilles and could impact parts of the Windward Islands this weekend.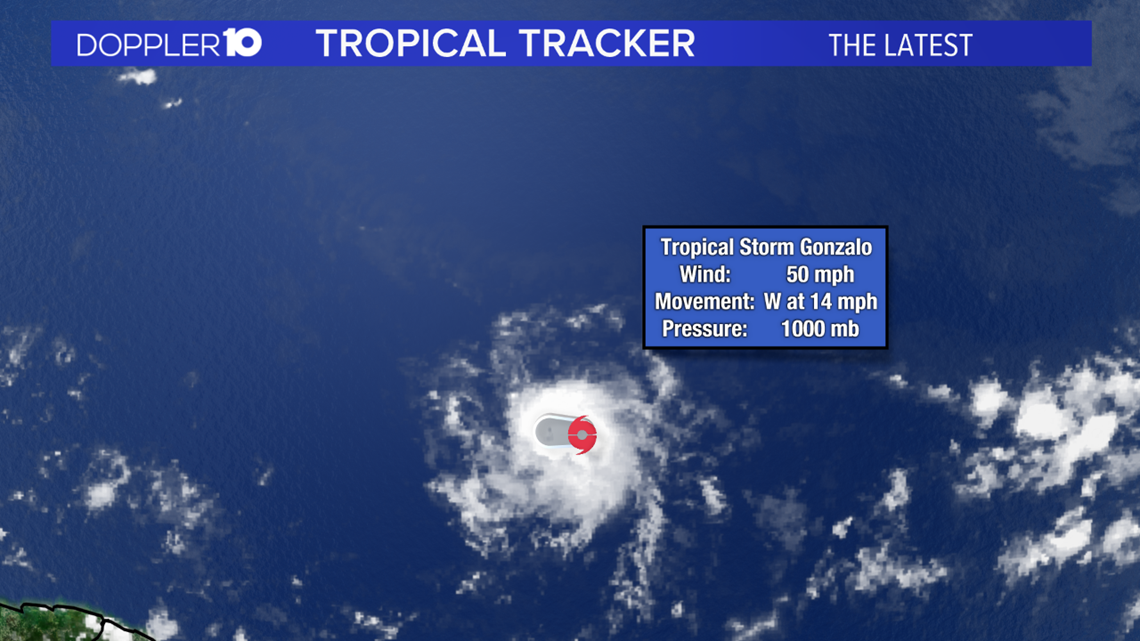 Currently, the storm is moving west at roughly 14 miles per hour. While it's around 1,000 miles east of the southern Windward islands, it is expected to reach the islands this week as a possible hurricane.
Gonzalo is also the earliest seventh named tropical storm in the Atlantic basin, according to Phil Klotzbach, a tropical scientist at Colorado State University.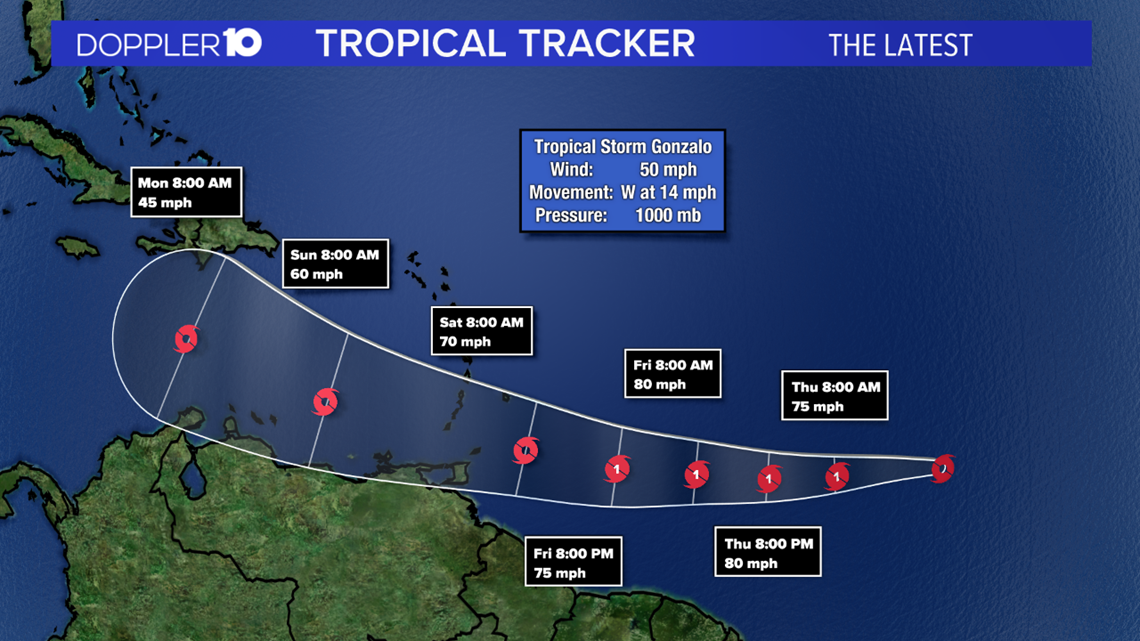 Warm water and lack of wind shear will help aid in Gonzalo to further strengthen into a hurricane as it continues it's westward track towards the southern Windward islands this weekend.
Forecasts currently are expected Gonzalo to weaken as it approaches the islands and eventually the eastern Caribbean Sea by the latter half of the weekend.
There's also an abundance of dry air to the north and west of Gonzalo, which typically leads to storms weakening and can further disrupt the development of tropical systems.
While signs of weakening is good news, this storm is relatively small and could quickly weaken or intensify under the right conditions.
Rates at which this storm could develop or dissipate is much higher than if it was a larger storm, so the range of outcomes for the intensity forecast is large.
The track, however, is a little more straightforward, so those in the path of the storm should monitor it closely for any changes over the next several days.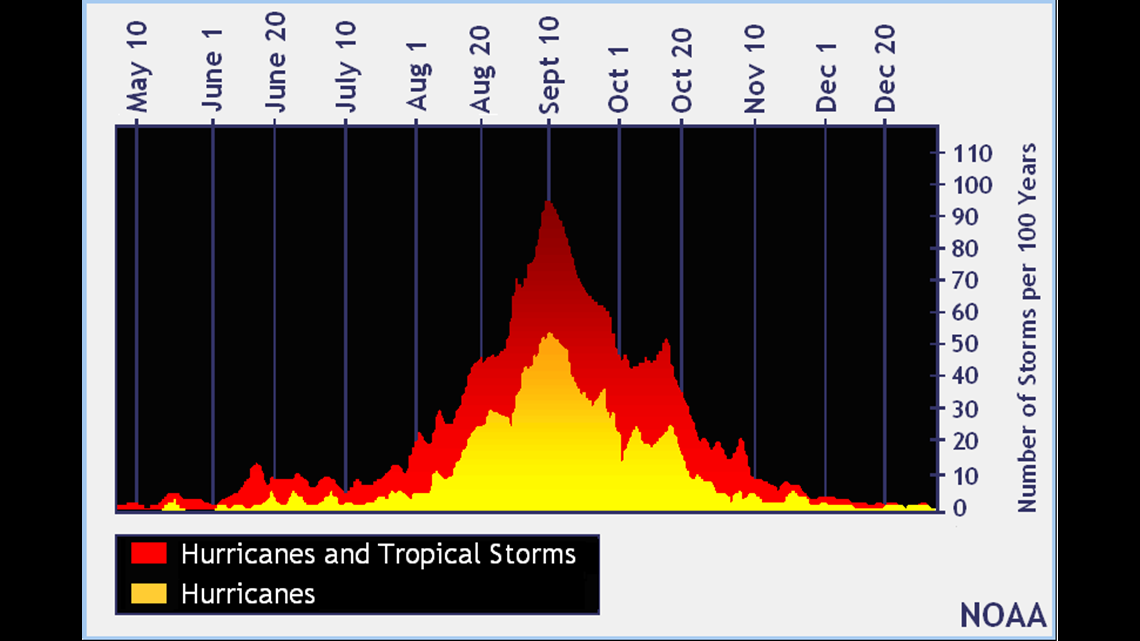 While it's still early in the season, we're expecting to see the Atlantic Hurricane season ramp up as we approach the "peak" of the season in the early fall months.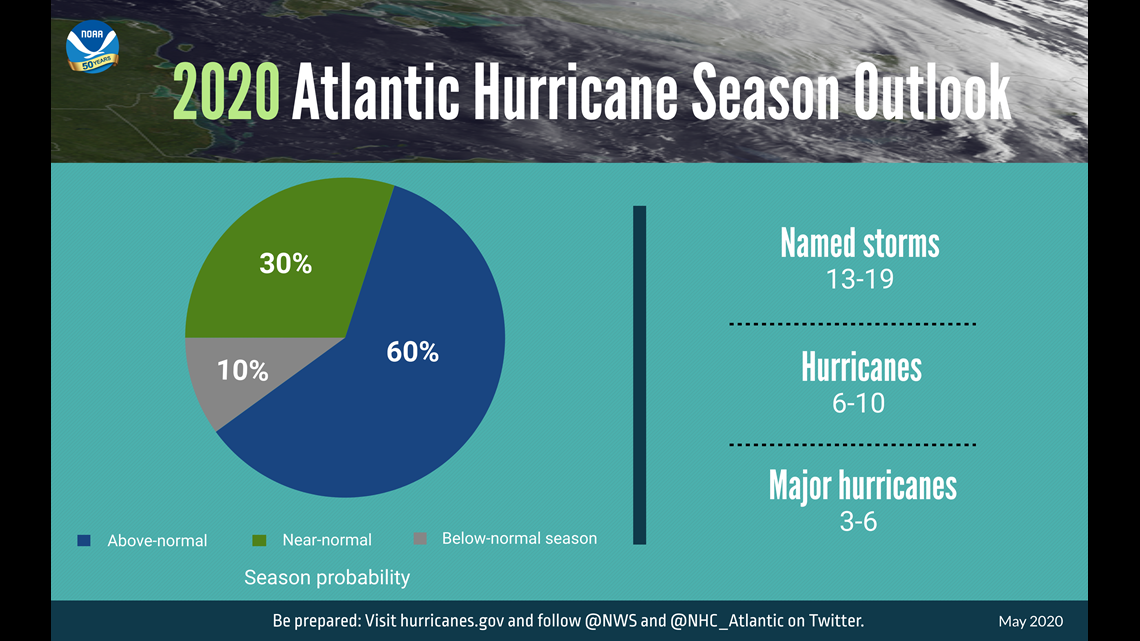 And another reminder that NOAA is expecting the season to pick up as well with a 60% chance for an above-normal season.