COLUMBUS, Ohio — While the fall spirit is still in the air, your pumpkin decorations may not have held on as long.
Pumpkins and gourds that end up in our landfills after the holiday could be leaving a harmful environmental footprint.
As these layers of organic material decompose, they can produce methane which is a dangerous greenhouse gas.
According to SWACO, Franklin County collects around one million pounds of food waste every day. That organic material is one of the main culprits providing that increase in greenhouse gases.
Some landfills have found ways to solve this problem, "we capture that gas, and we work with a local private company to clean that gas up and actually create a renewable energy source that heats thousands of homes around Central Ohio" says Hanna Greer-Brown from SWACO.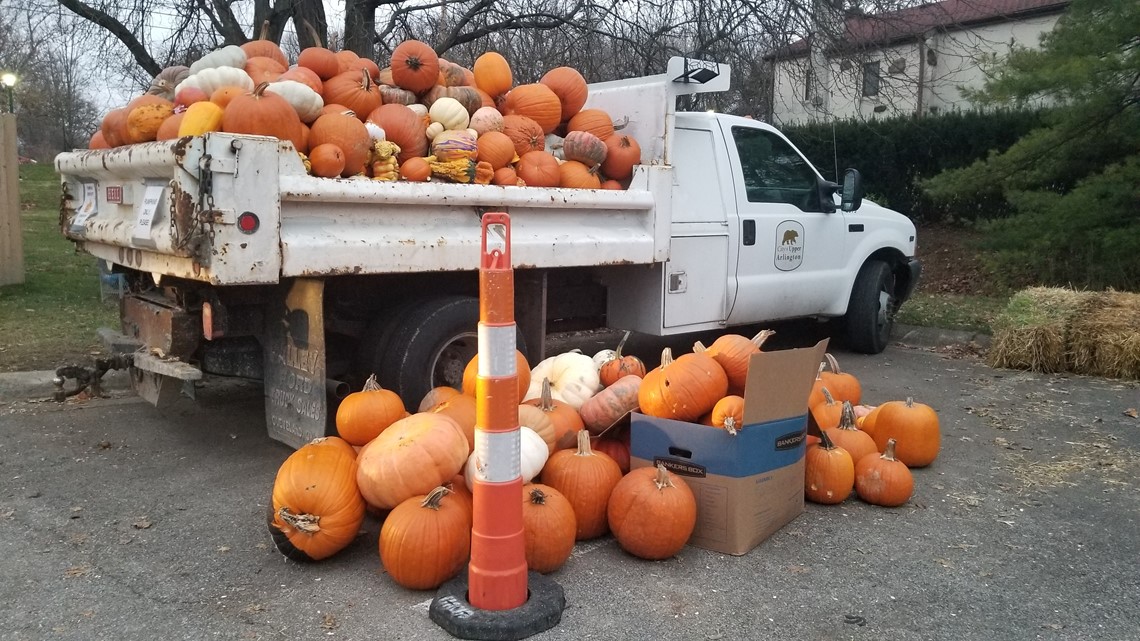 Others, like the City of Upper Arlington, have found more creative ways to give your rotting pumpkins a new life.
"It's so much easier to compost them. So we are just giving people that avenue to get rid of them properly and I think helps", says Katy Rees who works in the Public Service Department for the City of Upper Arlington.
They started their pumpkin collection program last year and collected over 65,000 pounds of pumpkin.
The City of Upper Arlington is starting their program back up this weekend to collect rotting or unwanted pumpkins and gourds. Bins will be set up Saturday at Fancyburg Park off of Kioka Avenue. You can find more details here.
In addition to the City of Upper Arlington, the following communities will accept pumpkins and gourds:
Hilliard will accept pumpkins from 10/29 through 12/3 at two dumpsters located near their food waste recycling area at 3740 Municipal Way in Hilliard
Westerville will accept pumpkins at their food waste drop-off locations. Visit Westerville.org to see the complete list of locations
Dublin will be accepting pumpkins until 12/10 at 6555 Shier Rings Road in Dublin
Grandview Heights will accept pumpkins beginning 11/5-11/7 at 1525 Goodale Boulevard