COLUMBUS, Ohio — The spring-like weather has been perfect for cleaning out our gardens or preparing for certain crops. The rollercoaster of the season may make it hard for some plants.
Mike Hogan, an agriculture and natural resources educator at OSU Extension, says squash, beans, pumpkins tomatoes and peppers are all too vulnerable right now.
Cool-weather crops like cauliflower, carrots, beets and peas can withstand the cooler ground temperature and even some snow.
According to the weather station at Ohio State University, the soil temperature in Columbus has been hovering around 40 degrees which is prime for these cool-weather plants.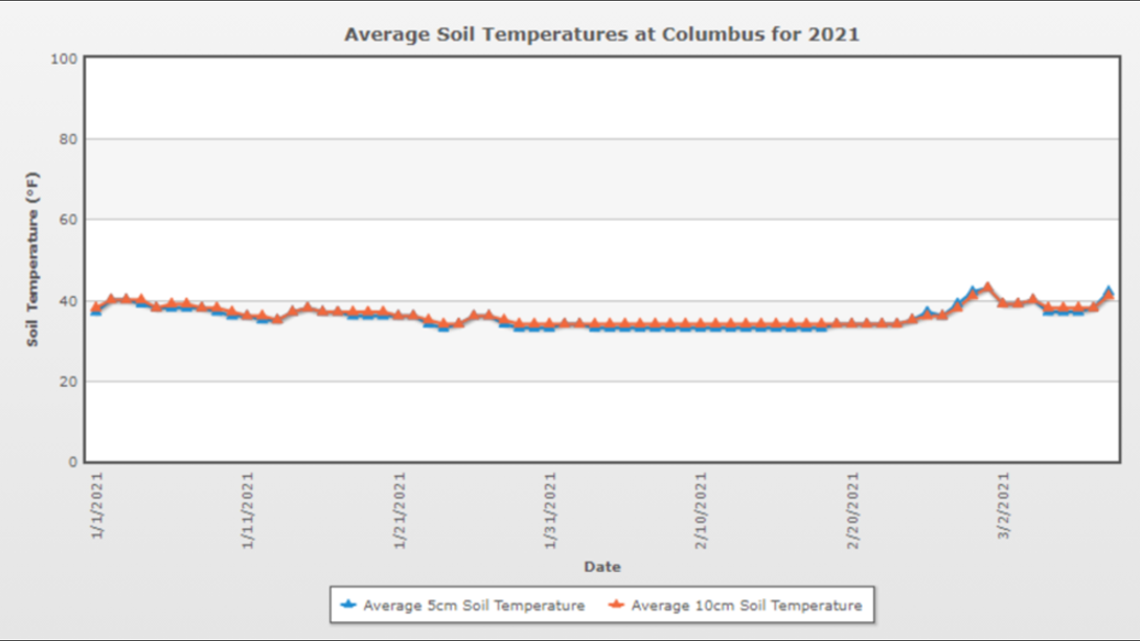 If colder weather or snow is in the forecast, you can protect your plants with black mulch or row covers.
Row covers are known to hold in heat as well, keeping your soil 10-15 degrees warmer than the outside temperature. You'll want the covers to be thin and transparent to allow some light and moisture through to the plants.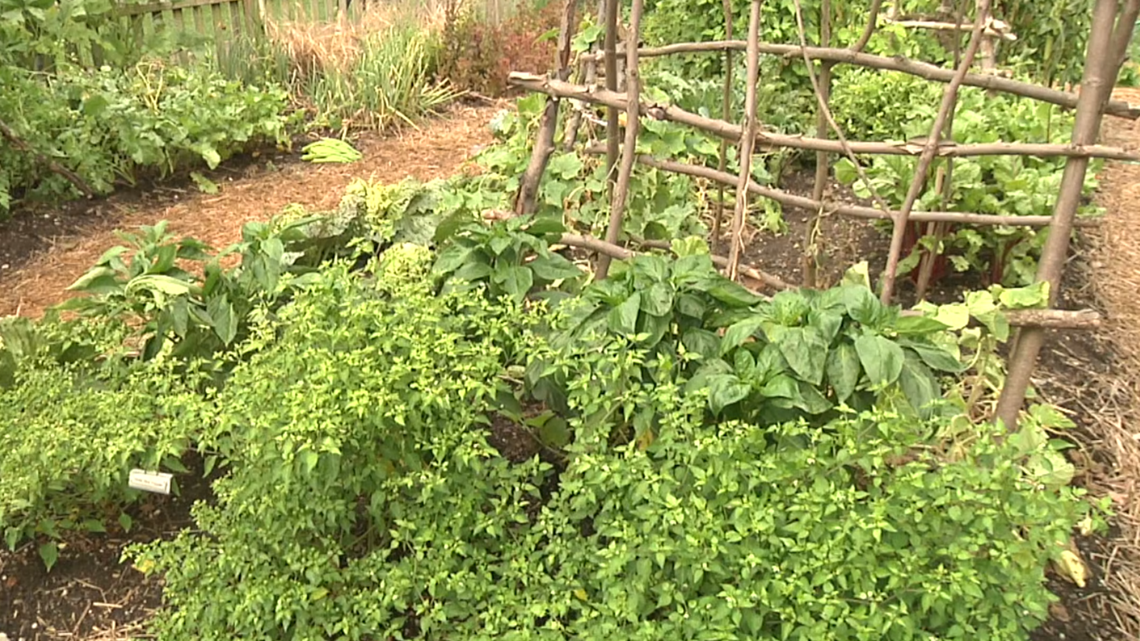 If you wanted to start inside with your seeds before transplanting them outside, you should do so before the last frost.
"About six to eight weeks before the last frost is when we want to start those seeds indoors if we want to have transplants to move out to the garden in May," Hogan said.
The last frost typically occurs around May 9 in Columbus.

OSU Extension offers soil testing. More information can be found here.
To find the temperature of the soil closest to you, click here.