We welcome a new season early this week! On Monday at 5:02 a.m. the Sun will be directly overhead at the Tropic of Capricorn marking the winter solstice in the Northern Hemisphere. That is the southernmost point on Earth that sees the sun directly overhead. It also marks the beginning of winter so say goodbye to autumn.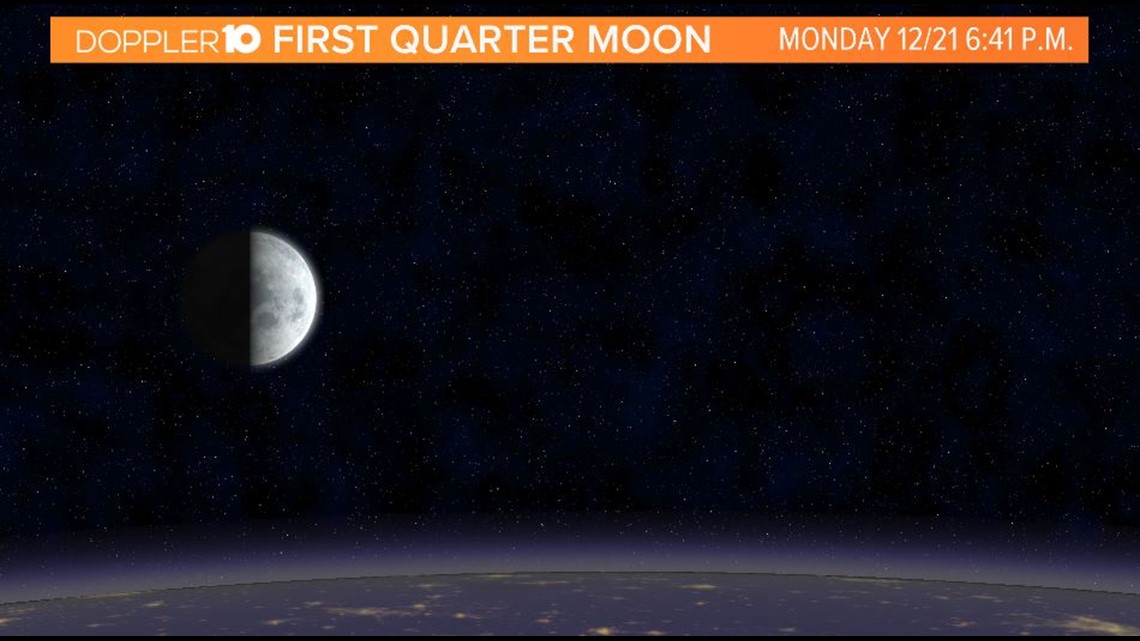 If we see some clearing look for a half-moon on Monday evening. The First Quarter Moon officially arrives at 6:41 Monday. It'll be in the southern sky after sunset.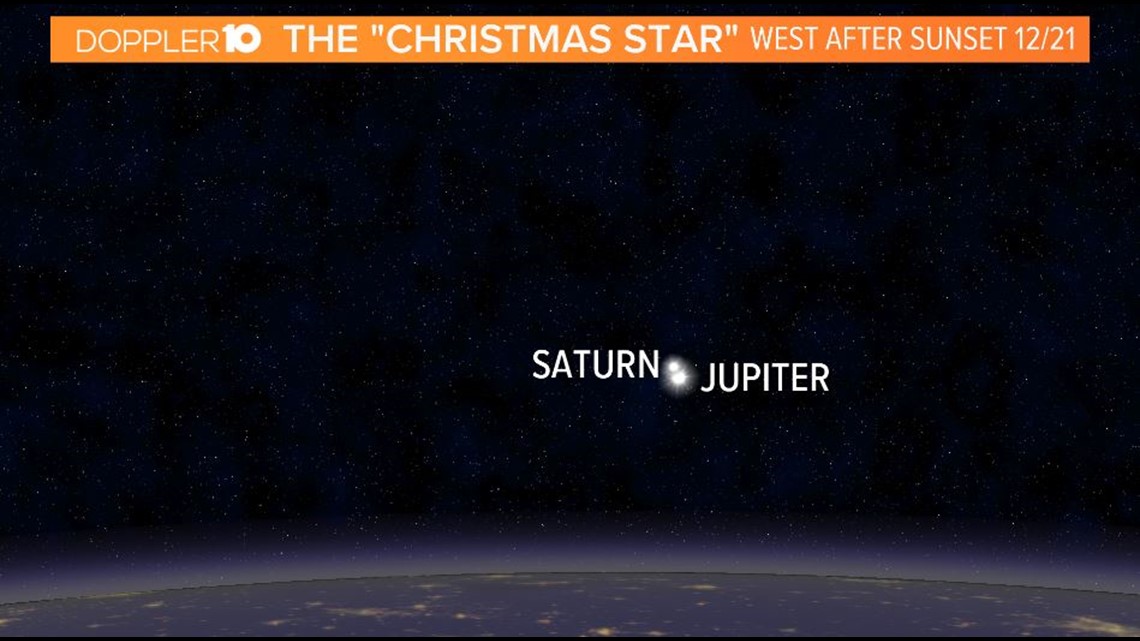 While you're looking for the Moon look for something known as the "Christmas Star" on Monday evening. It's not actually a star, though. The two largest planets in the solar system will be in conjunction on Monday. No, Jupiter & Saturn will not look like one star but they will be extremely close in our night sky. In fact, this is the closest the pair have been in our night sky for 800 years! If you have a telescope enjoy observing the pair, it'll be a great show.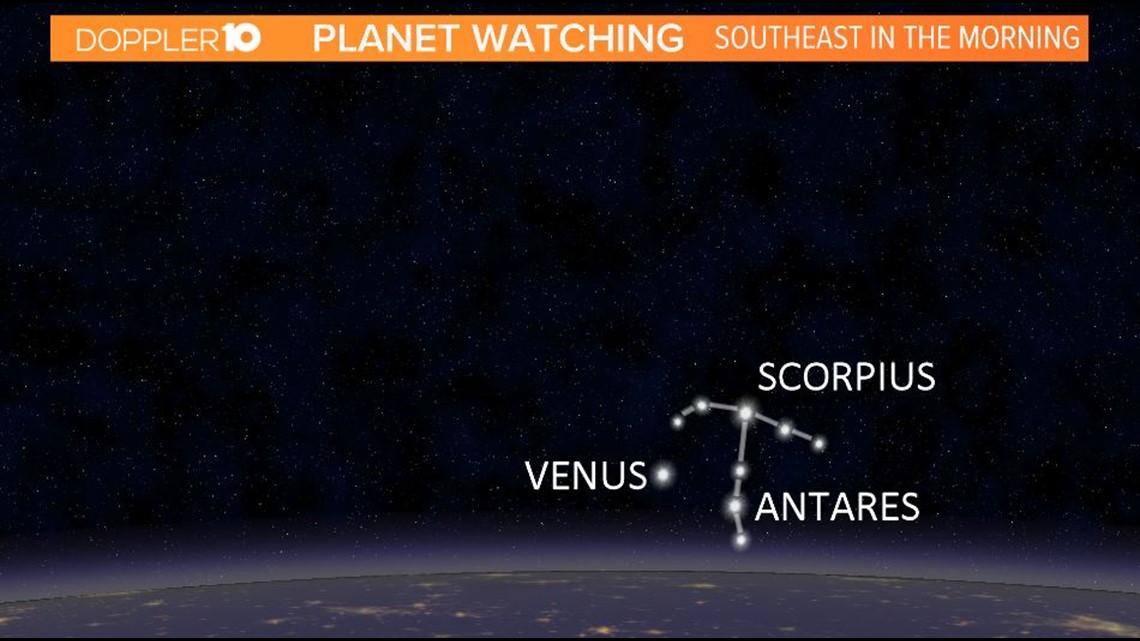 Venus has a date with the brightest star in the constellation of Scorpio. The planet will be just above Antares, "the heart of the scorpion", on Tuesday morning. Look in the eastern sky to find the pair but you'll need a clear view of the horizon to view Antares.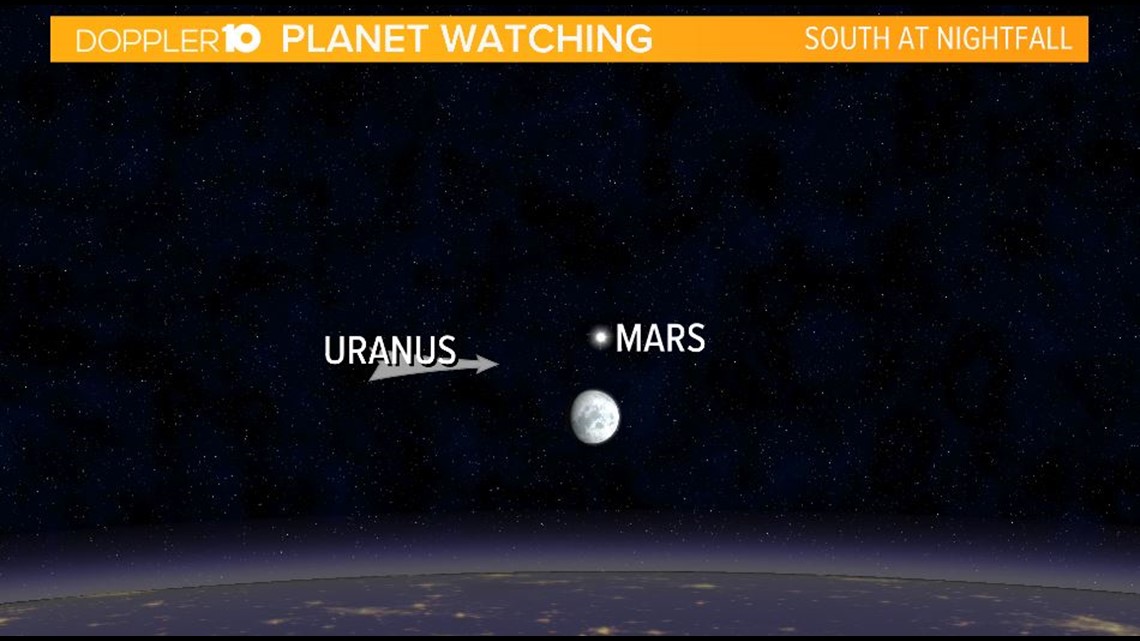 The Moon & Mars will meet up later in the week. The pair will be close on Tuesday, Wednesday & Thursday in the southern sky at nightfall. Above is how you'll find them on Wednesday night. If you have a nice telescope look for Uranus nearby. Happy hunting!