Use the Moon to help you find Venus early this week. The Waning Crescent moon will be in the eastern sky before sunrise Sunday, Monday & Tuesday.
Nearby you'll see what appears to be a bright star, it's actually the planet Venus. Above is how you'll find the pail on Monday morning.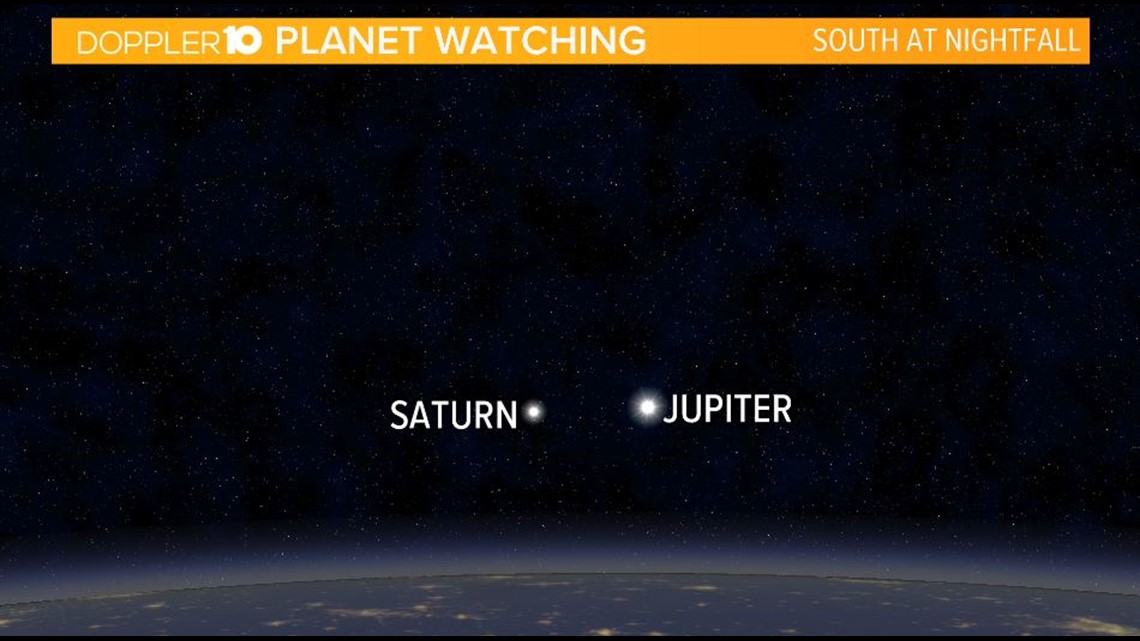 If you're out & about at night this week look up in the southern sky in the evening. You'll see two bright objects. Those are the two largest planets in the solar system.
Saturn will be the dimmer of the two and just to the right of the Ringed Planet you'll see Jupiter shining brightly.

We'll see a darker sky this week thanks to the moon phase. The New Moon officially arrives at 7 a.m. on Thursday.
With less light pollution it'll be easier to find your favorite stars.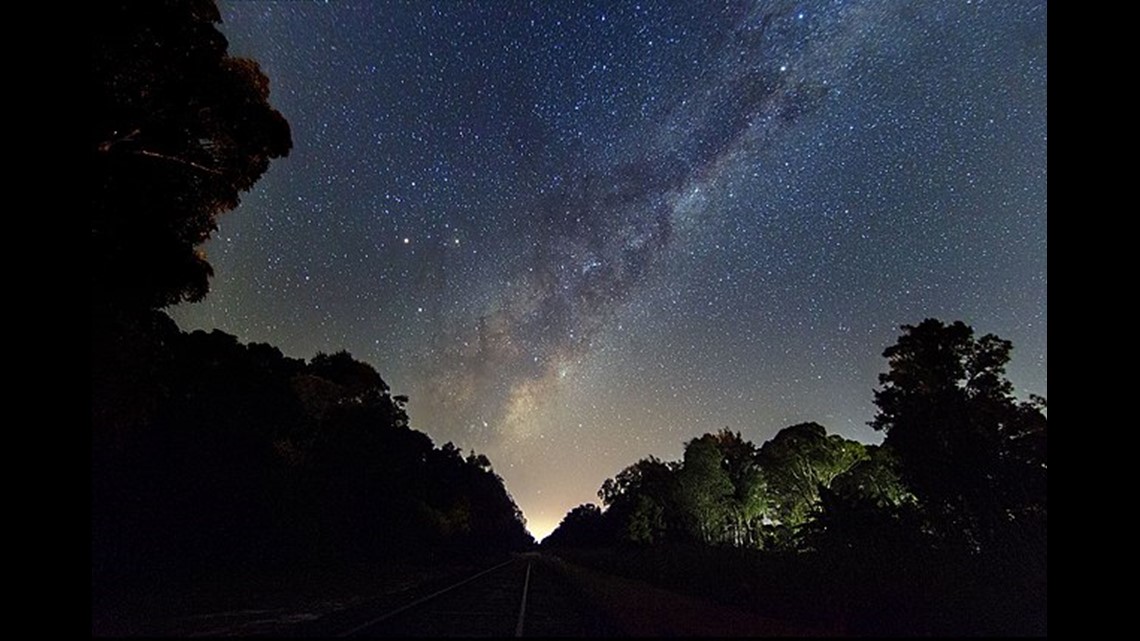 With a darker sky you might be able to find a feature in it known as the Milky Way. The Milky Way is our home galaxy and can be seen as a band of stars stretching across the sky.
You'll need a dark spot to see it but it's a beautiful sight to behold. It sets just after midnight. Happy hunting!