Start off the week with a trio of planets in the southwestern sky about an hour after sunset. Saturn, Jupiter & Venus will all be visible with Jupiter & Venus extremely close to each other.
Saturn will sit above the two to the left. Jupiter & Venus will be very close to the horizon so you'll need a clear view of it to catch the pair. Venus will be the brightest of the three just outshining Jupiter which will outshine Saturn.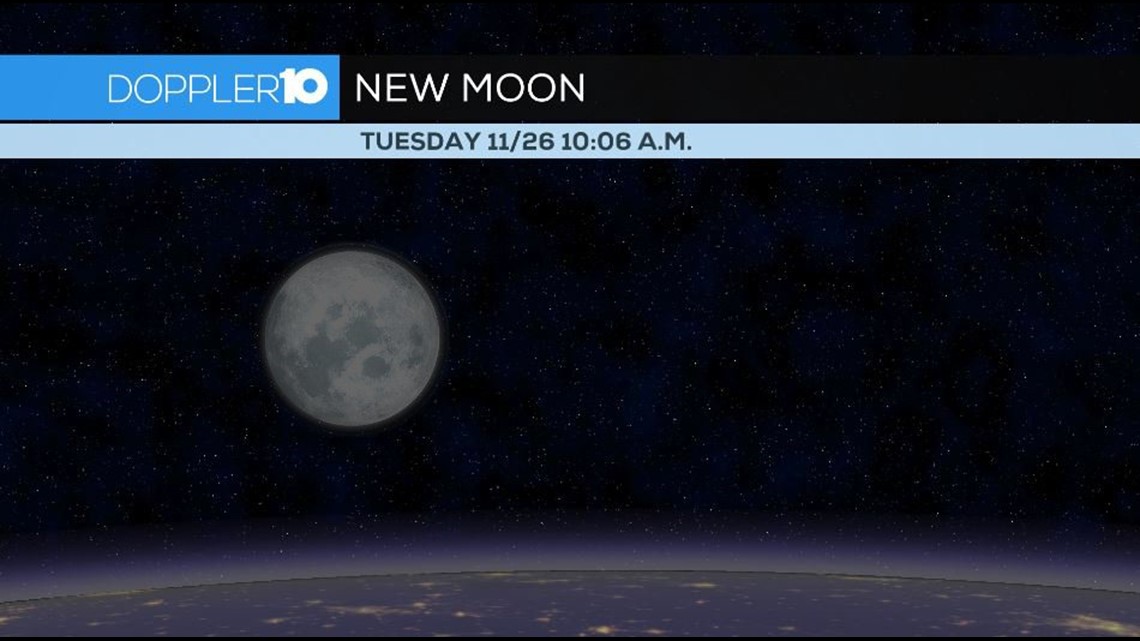 When we get some clearing we'll have great viewing conditions this week because the moon is waning and the New Moon will officially arrive on Tuesday at 10:06 in the morning.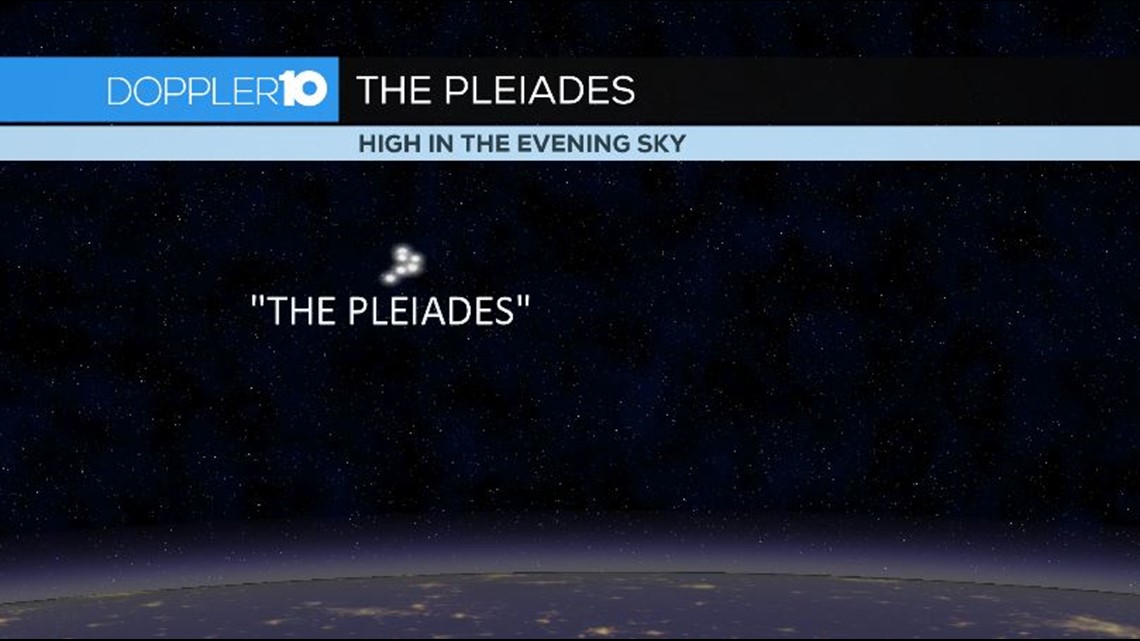 If you've been out throughout the month of November you may have looked up and seen a famous asterism known as the Pleiades. Also known as the "Seven Sisters" November is the "month of the Pleiades" because the cluster is so prominent in the sky this month of the year shining all night long. This is one of the most well-known star patterns in the sky and has a place in modern and ancient cultures throughout the world.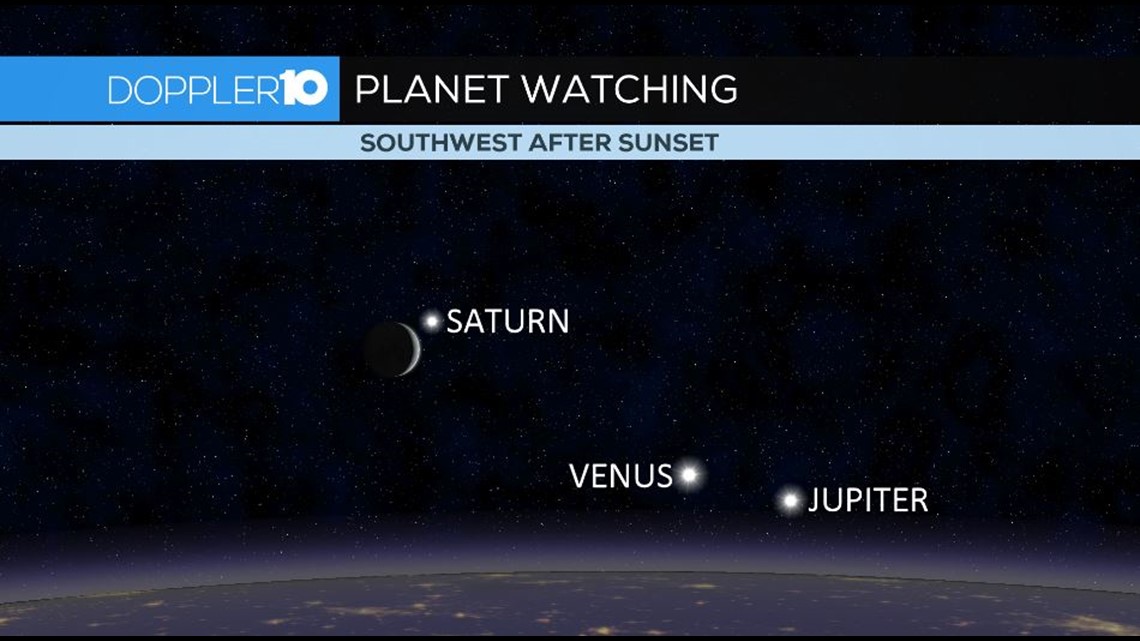 If you missed Saturn, Jupiter & Venus earlier in the week don't worry, you'll get another chance to catch the three late in the week; and this time the moon will join them. A young moon will be found in the southwestern sky in the evening with Saturn, Venus & Jupiter nearby.
Above is how you'll find the three on Friday night. Happy hunting!