We'll start off the week with a bright gibbous moon which will impede viewing of this year's Lyrid meteor shower. It's expected to peak on Monday night and Tuesday morning. Even though the moon will hamper the viewing, it still won't hurt to look up if you're out. In the evening, the radiant will be in the northeast. The shower is typically most active a few hours before daybreak when the radiant is nearly overhead. Typically, the meteor shower produces 10-20 meteors per hour at its peak. Again, the bright moon will bring down this number. For best viewing, find a dark spot far away from the city.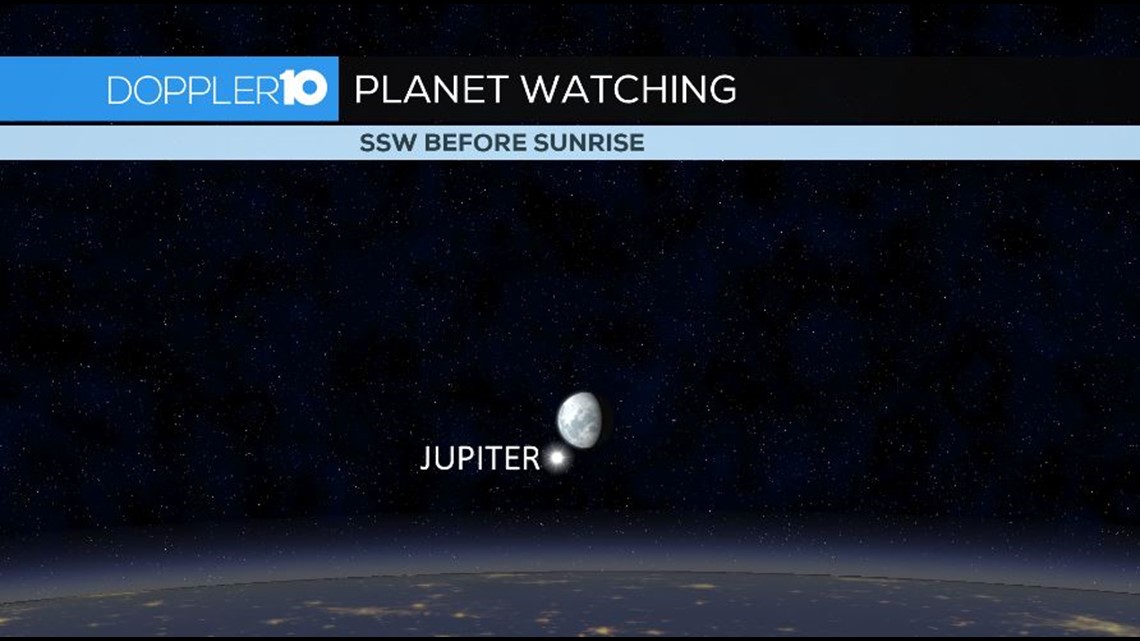 If you're up early on Tuesday morning, look in the SSW sky just before sunrise and that bright moon, the one that will hinder meteor viewing, can be used to locate Jupiter. The largest planet will be just below and left of the waning gibbous moon.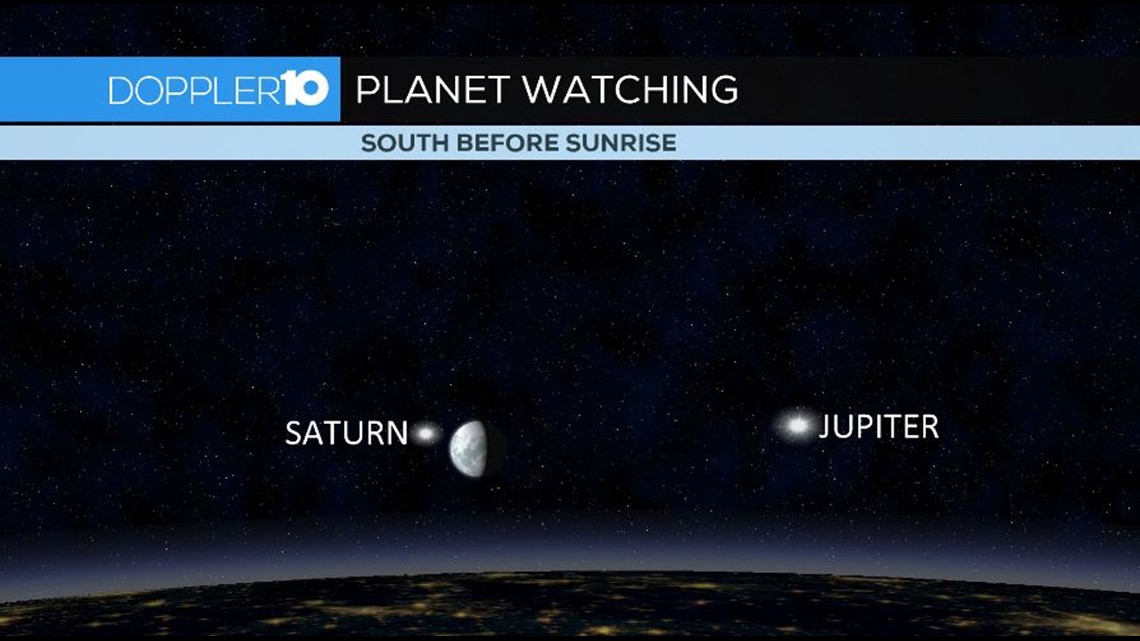 The moon will pass very close to Saturn a little later in the week. On Thursday morning, Saturn will be just left of our satellite. Jupiter will shine brightly just to the right of the pair. Look in the southern sky just before dawn to find all three.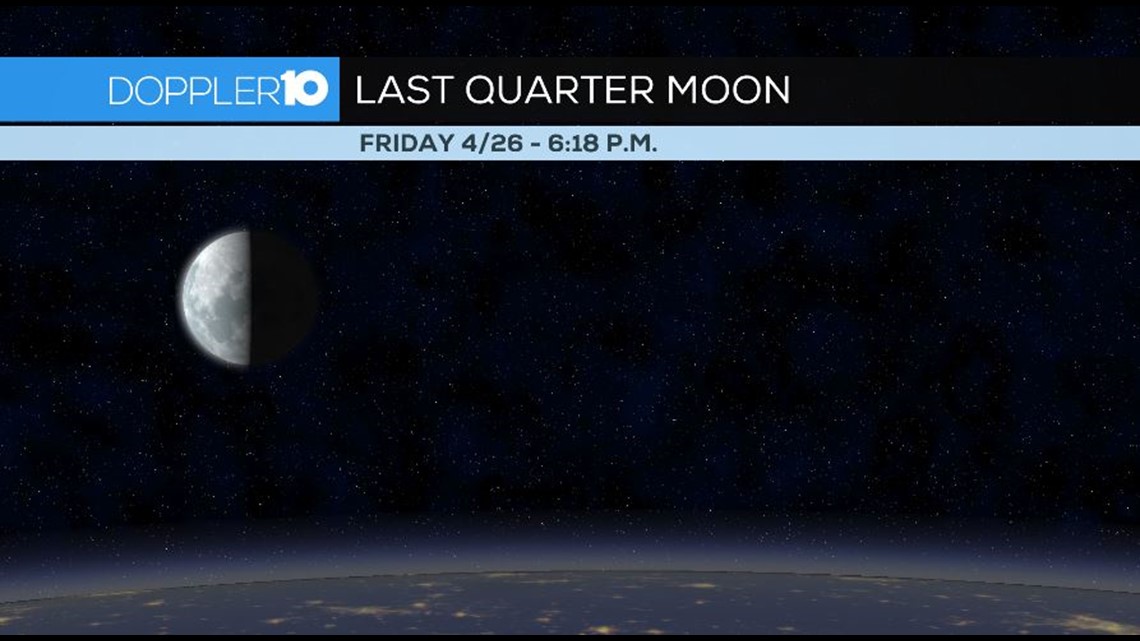 The Last Quarter Moon will arrive on Friday night at 6:18 p.m., but you won't be able to see it that evening. You'll have to wait until the wee hours of Saturday morning before the half moon peaks over the horizon. Happy hunting!