If you're out early on Sunday look in the east before sunrise. You'll see what appears to be a really bright star but it's actually Venus.
Just below and left of it you'll find Mercury and a waning crescent moon but you'll need a clear view of the horizon to catch this pair.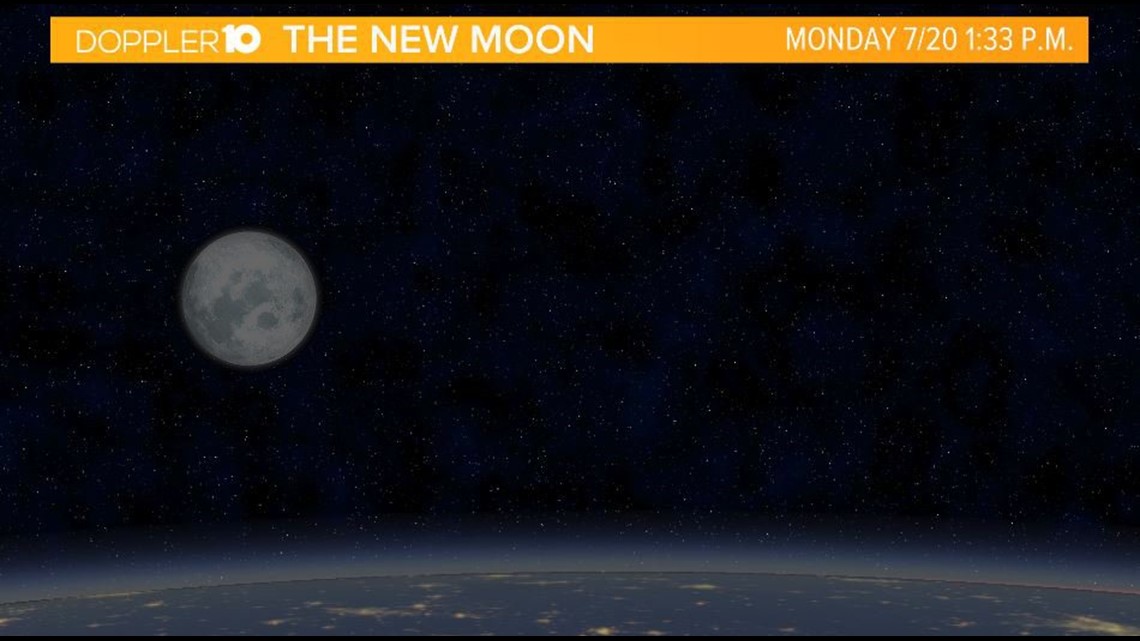 The New Moon officially arrives on Monday at 1:33 p.m. That means we'll have a dark sky all week long!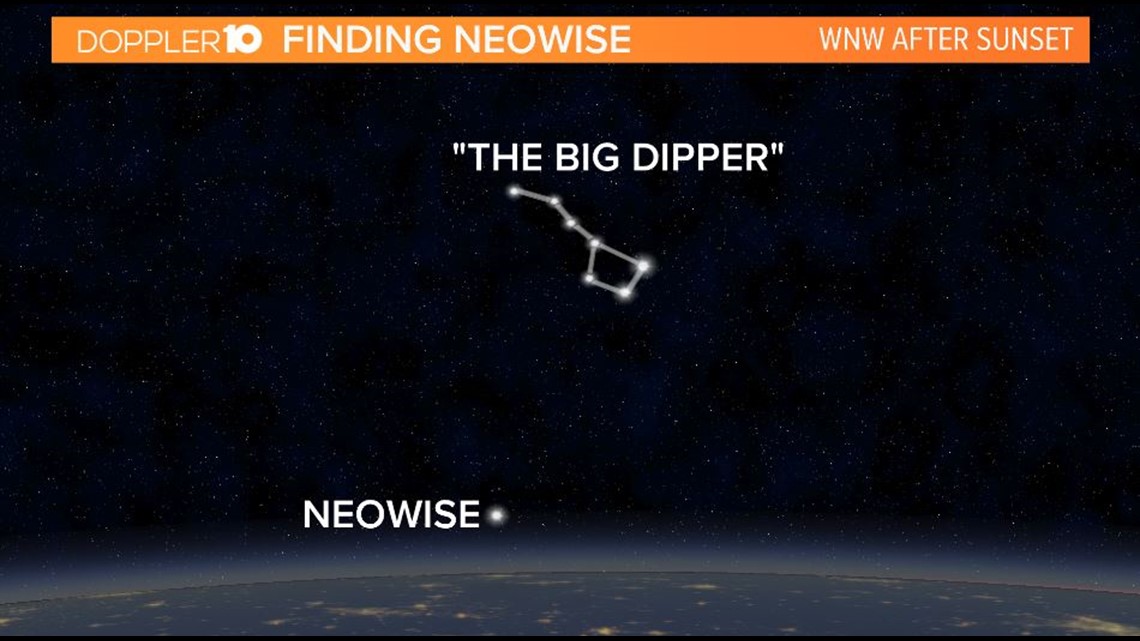 By now you've probably heard a thing or two about a comet in the night sky. Its official name is C/2020 F3 and it was discovered in March. It'll be in the WNW sky after sunset.
Look for it early in the week below The Big Dipper. It'll get a little higher in the sky each night and a pair of binoculars or small telescope will really improve your viewing.
See it early in the week while you can, once it's gone it won't be back for 6800 years.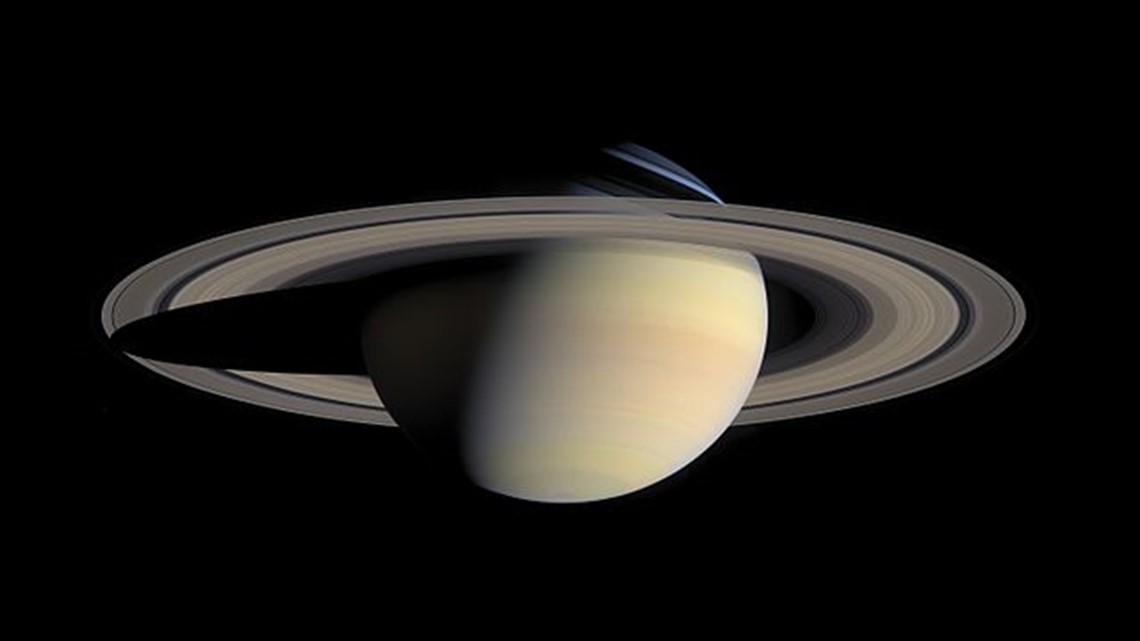 Saturn reaches a milestone this week. It'll reach something known as opposition at around 6 p.m. on Monday. This is when the planet is opposite the Sun in the sky as observed from Earth.
This also means the planet will be shining brightly. Look in the southern sky in the evening to find Saturn. Just above and right of it you'll find Jupiter, shining a little brighter all week long.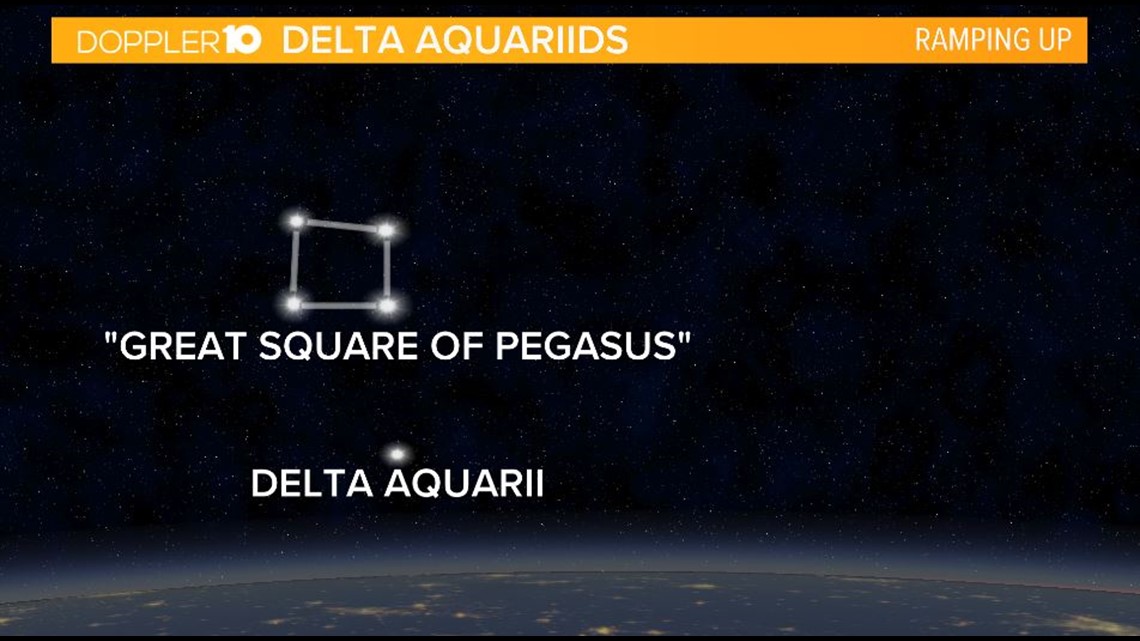 If you're out early on Friday or Saturday mornings look up and you might just see a shooting star. The Delta Aquarid meteor shower is expected to peak next week but it'll be ramping up late this week.
The moon will also be darker so catching meteors will be a little easier. Find a dark spot, far away from the city and look in the southern sky for the shower's radiant. Happy hunting!