If you're out early in the week look in the southwestern sky and two planets will be very close to each other. In fact, on Tuesday night Venus & Saturn will meet up after sunset.
You'll need a clear view of the horizon and a clear sky to see the pair but they'll be in the southwest. Venus will be slightly lower and shining much brighter than Saturn.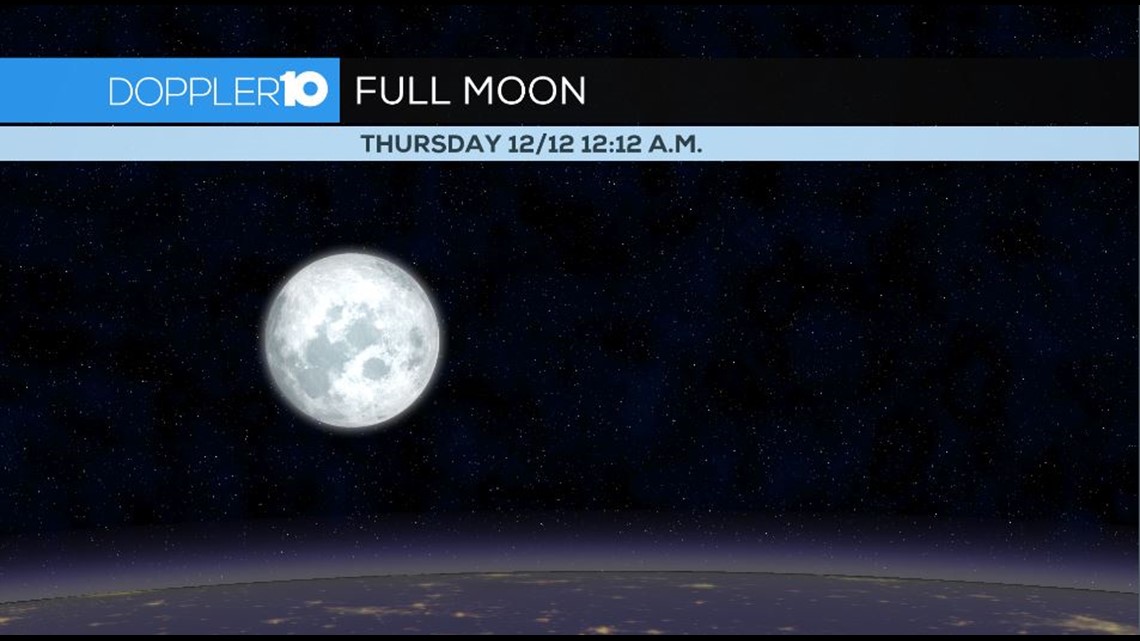 The Full Moon arrives early Thursday morning at 12:12 a.m. This month's moon is known as the Full Cold Moon because this is the time of year winter's cold really begins to hit. It's also called the Full Long Nights Moon.
The number nerd in me likes the fact the Full Moon is on 12/12 at 12:12, I feel there's a lotto ticket in my future.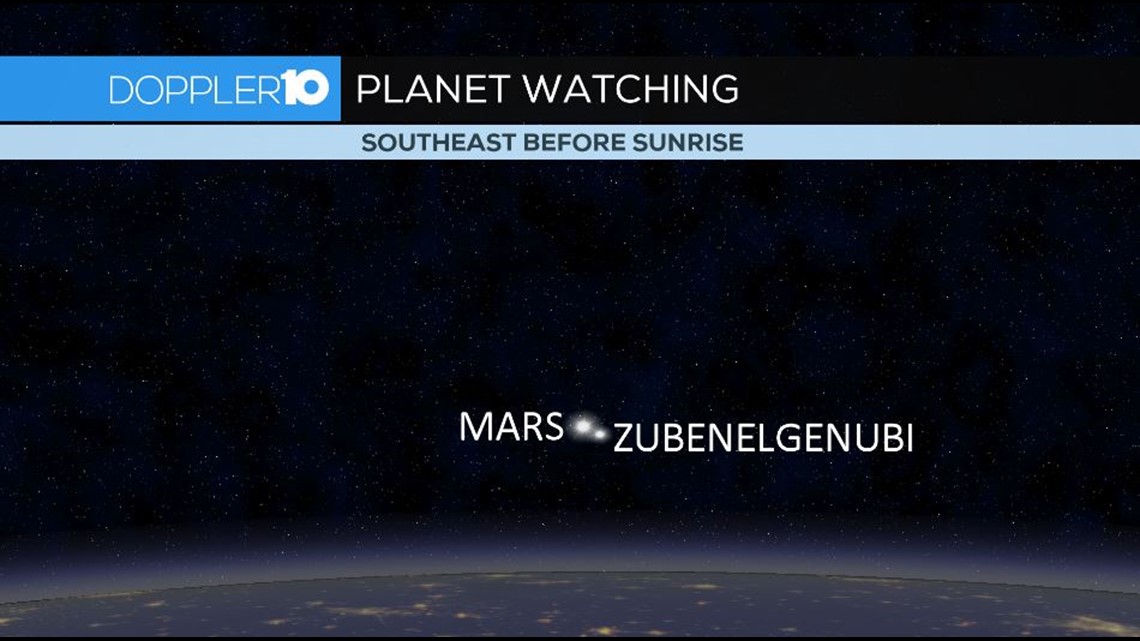 The Red Planet has a date with Libra's brightest star late in the week. Mars will pass very close to Zubenelgenubi (pronounced zu-ben-el-gen-oo-be) Thursday morning.
Look for the pair in the southeastern sky before sunrise.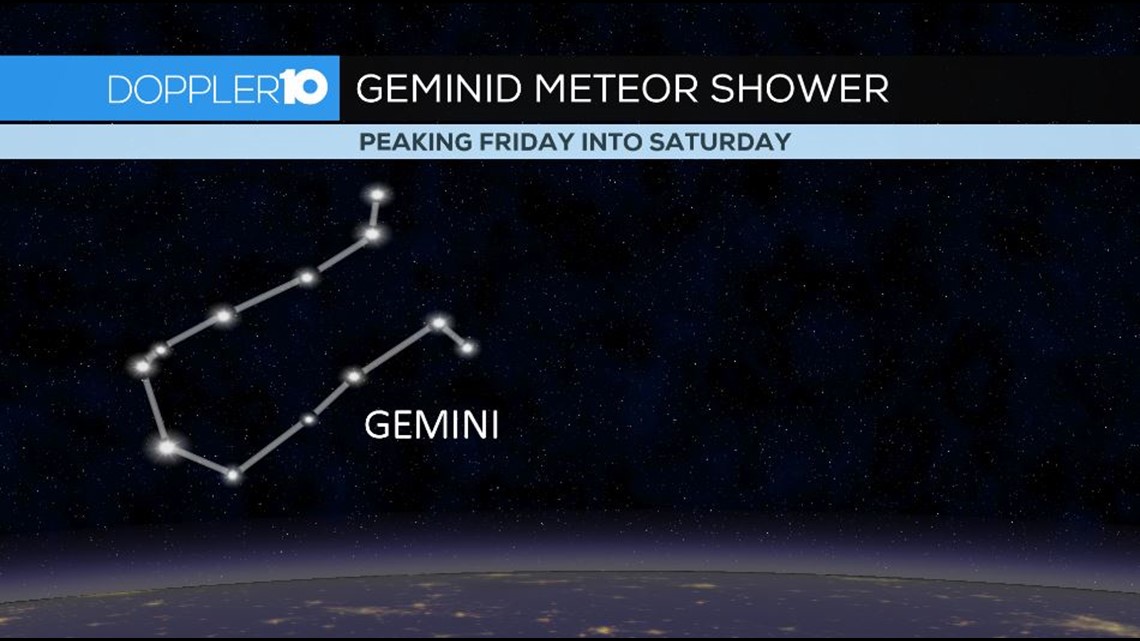 Sadly the moon will be bright and wash out one of the better meteor showers of the year.
The Geminid meteor shower is expected to peak early Saturday morning. It's caused by asteroid 3200 Phaethon and on a good, dark night you can easily see 50+ meteors per hour, there have been reports of as many as 120 meteors an hour in a good year.
Again the moon will hinder this shower but the brightest meteors should escape the moon's glare. As always find a dark place, far away from city lights, for the best viewing. Happy hunting!