We'll see a dark sky this week which will give us an extra treat but we'll talk about that in a second.
If you're out early this week look in the southeastern sky about an hour-and-a-half before sunrise. Jupiter, Saturn & Mars will hang low in the sky. Jupiter will be the brightest of the three and the trio will be tough to miss.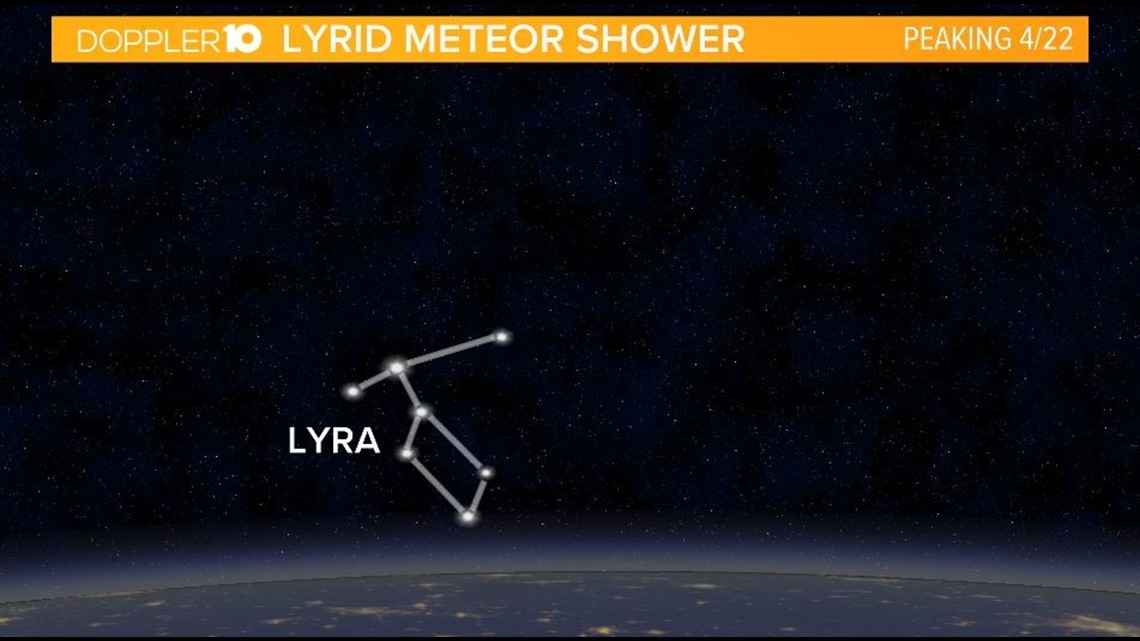 If we get enough clearing the dark sky will make viewing the Lyrid meteor shower that much easier. The shower is unpredictable but it's expected to be active starting Monday night and early Tuesday morning. The anticipated peak is before dawn on Wednesday.
The shower is caused by leftover debris from Comet C/1861 G1 Thatcher. Again, it's an unpredictable shower that's been known to produce outbursts of 60 to 100 meteors per hour.
While the forecast isn't calling for an outburst this year if you're lucky you might catch 10 to 20 meteors per hour. Look in the northeastern sky after midnight to find the shower's radiant.
One thing that makes this shower special is that it's known to produce fireballs, long-live meteors that streak across the sky.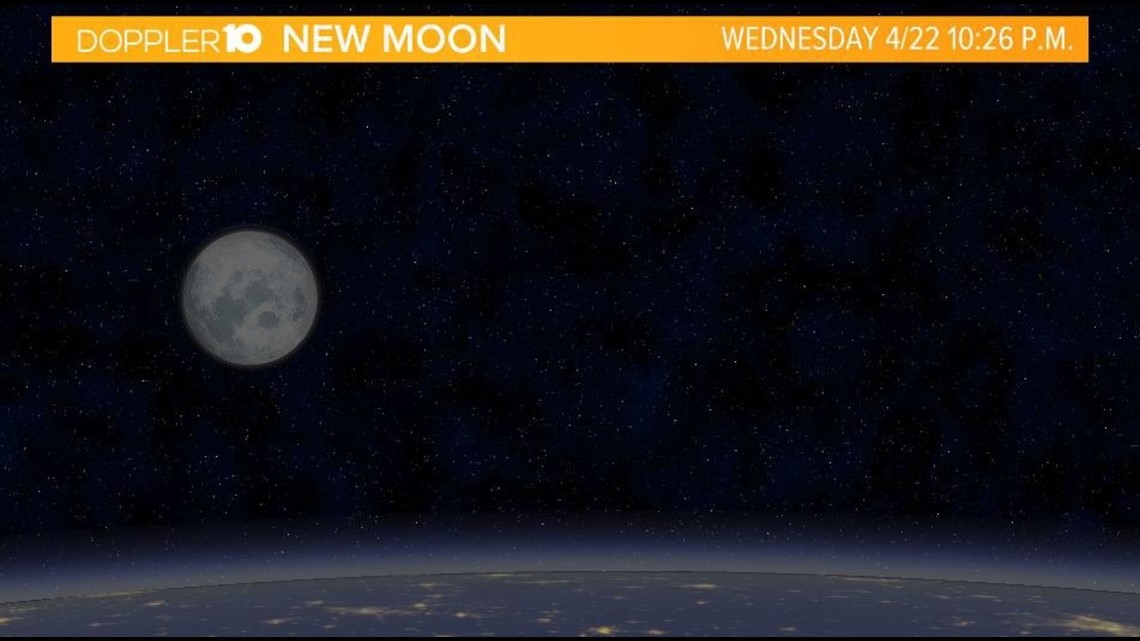 The reason we'll see a darker sky this week is because the New Moon arrives at 10:26 p.m. Wednesday night. That means the moon's glare won't wash out as many stars so enjoying the night sky will be extra easy.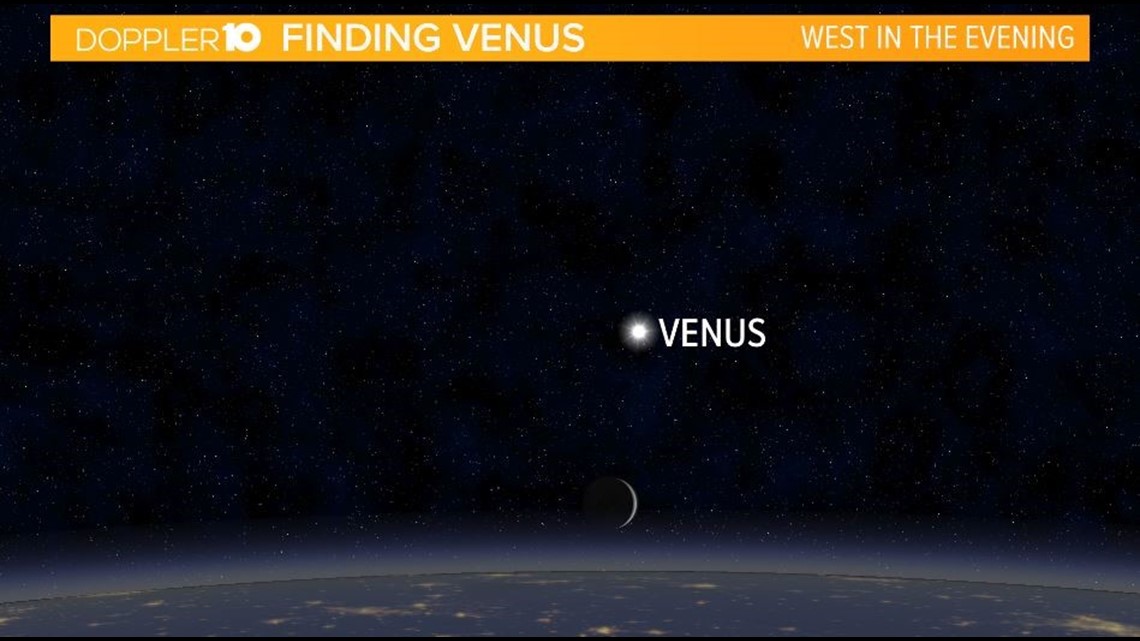 Go Young Moon hunting on Friday night! It'll hang low over the horizon after sunset. If you look just above you'll see what appears to be a bright star. It's not. It's Venus, also known as the morning or evening star (depending on what time it's in the sky). Happy hunting!