OHIO, USA — Ohio is now second in the country to California in terms of wetland loss.
Organizations such as the Ohio Wetlands Association and H2Ohio are trying to restore and preserve these natural landscapes.
Wetlands, marshes, and bogs all have numerous benefits to the environment and the wildlife it contains.
Ohio Wetland Association President Mark Dilley says that wetlands are always working for us.
"Wetlands are important for wildlife but they are also actively moderating flooding in our communities, recharge our water tables, help to sustain our streams, and help to sequester carbon from the atmosphere," he says.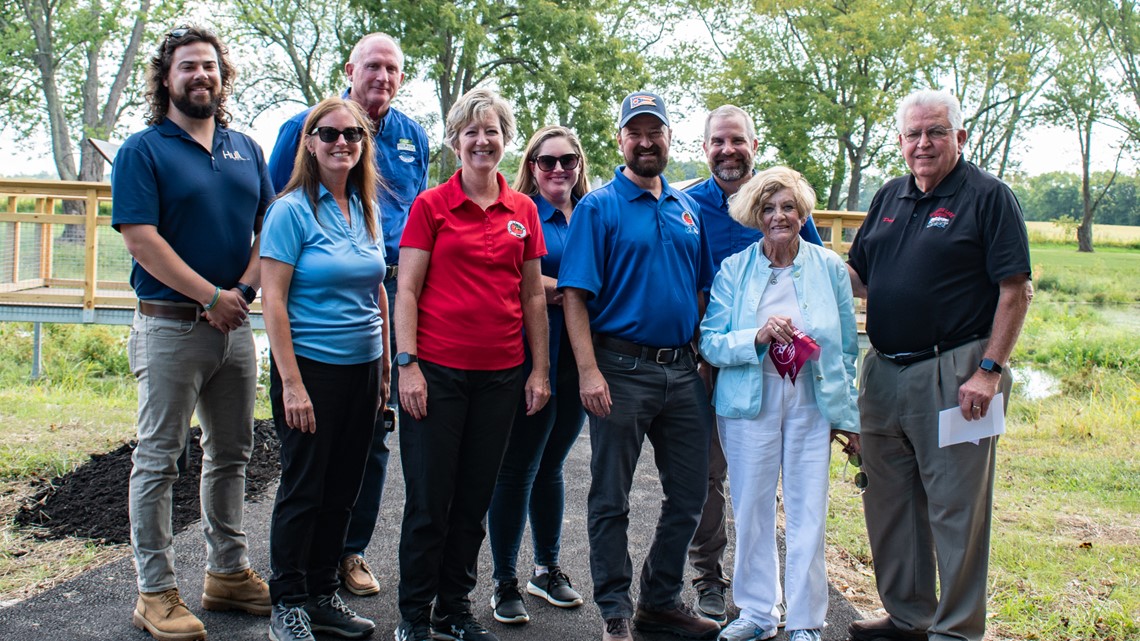 H2Ohio was launched by Governor Mike DeWine in 2019 in hopes to address the water issues in Ohio. Since its launch, H2Ohio has tackled problems like the harmful algal blooms on Lake Erie and Buckeye Lake.
The group created solutions such as restoring 11,699 acres of wetlands and reducing phosphorus runoff from farms.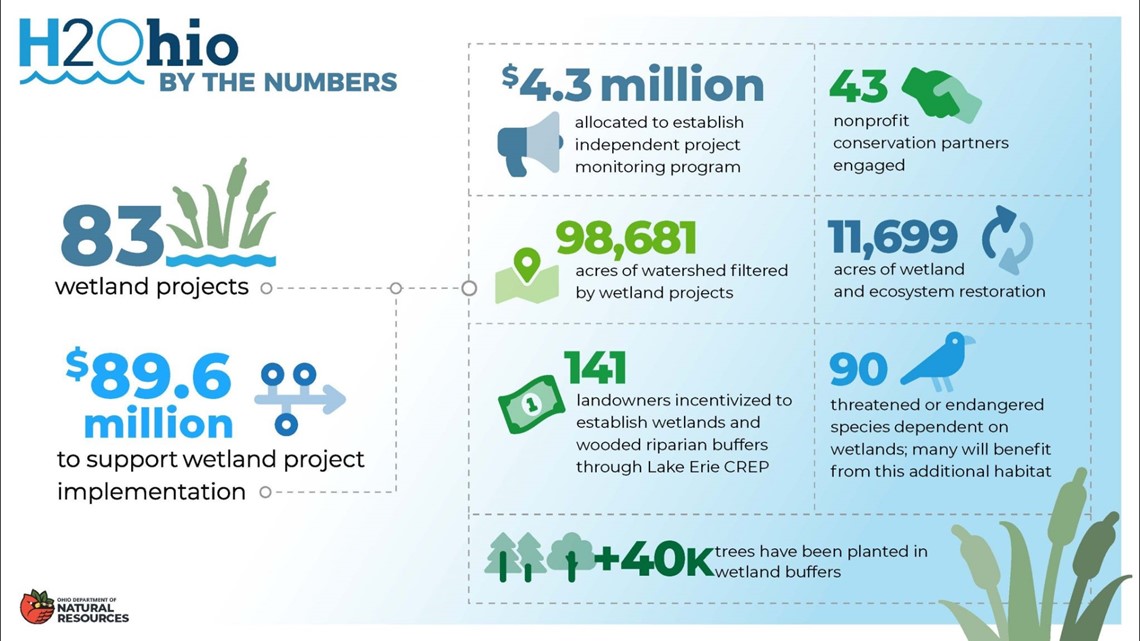 Mary Mertz, the Director of the Ohio Department of Natural Resources, has been to many of the wetland restoration projects. These projects range from restore wetlands to controlling floodplains.
"Creating, restoring, reconnecting these wetlands first and most importantly for water quality. These areas are also very popular for recreation like kayaking or bird watching," she says.
You can see all of H2Ohio's projects here.

H2Ohio Students Take Action program provides middle and high school teacher and their students with enriched and real-world learning opportunities. Students have access to wetland sites, projects involving their watershed, and stream quality monitoring. You can learn more here.

You can learn more about Ohio's wetlands here.