COLUMBUS, Ohio — The National Hurricane Center (NHC) released its 2022 Atlantic Hurricane Season Outlook on Tuesday.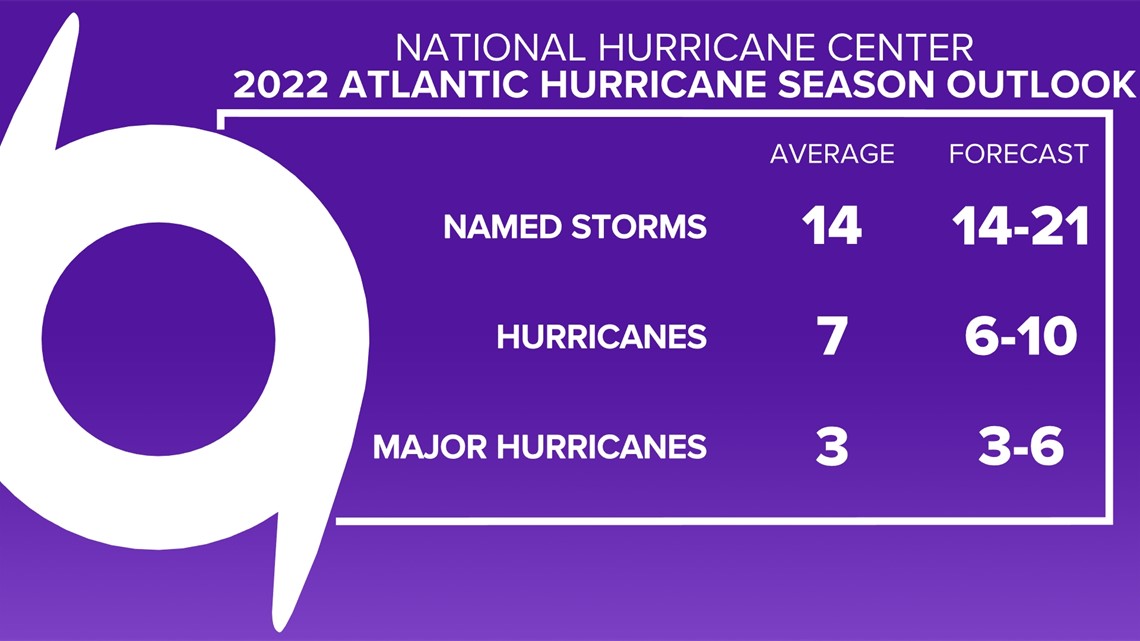 An "Above Normal" season is expected by the NHC. The outlook calls for 14-21 named storms, six to 10 hurricanes and three to six major hurricanes.
This is not much of a surprise because of the presence of La Nina, or the cooler than average sea surface temperatures along the equatorial Pacific waters.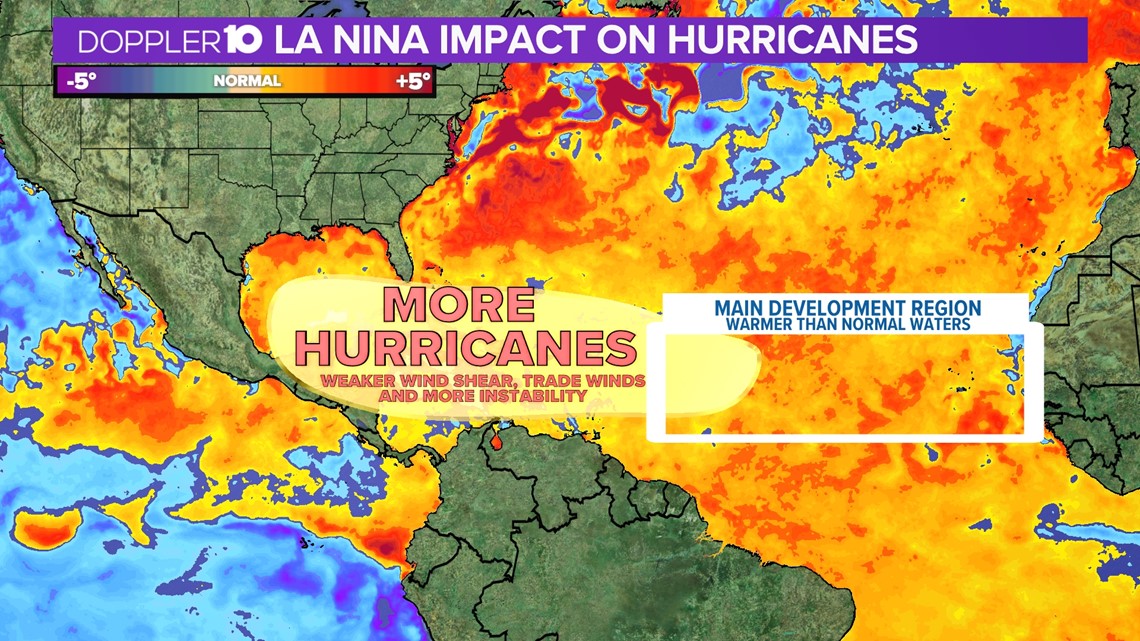 La Nina helps to suppress storm development in the Pacific Ocean but does quite the opposite for the Atlantic Ocean.
Warmer than normal waters in the Atlantic, weaker wind shear and more instability lead to a higher likelihood of storm development, which is represented by the NHC forecast.
In fact, the past six years have been above average with respect to storm activity and could possibly be 7 years in a row if the forecast holds.
NOAA's updated predictions will be issued in August, before the peak of hurricane season.
The official start to the Atlantic Hurricane season is June 1 through November 1.