A La Nina Watch is issued when conditions are favorable for the development of La Nina conditions within the next six months, according to NOAA.
La Nina is the periodic cooling of the equatorial eastern and central Pacific Ocean. El Nino is the opposite, where there is warming seas-surface temperatures within the same region.
Both La Nina & El Nino conditions can have world-wide impacts at all times of the year and not just the Atlantic Hurricane season.

The image above is the recent sea-surface temperature anomalies over the Pacific Ocean & Equator. Areas shaded in blue show cooler than average sea-surface temperatures while yellow shaded areas represent warmer than average conditions.
Currently, the cooler water in this region has not yet qualified to become a La Nina event but NOAA says there is a 50-55% chance of La Nina development during the Northern Hemisphere fall 2020.

So what are the implications of a La Nina on the Atlantic Hurricane Season?
During times of La Nina this often leads to more hurricanes in the Atlantic due to weaker vertical wind shear and trade winds and less atmospheric stability.
The opposite takes place in the Pacific, where fewer hurricanes are expected due to strong vertical wind shear.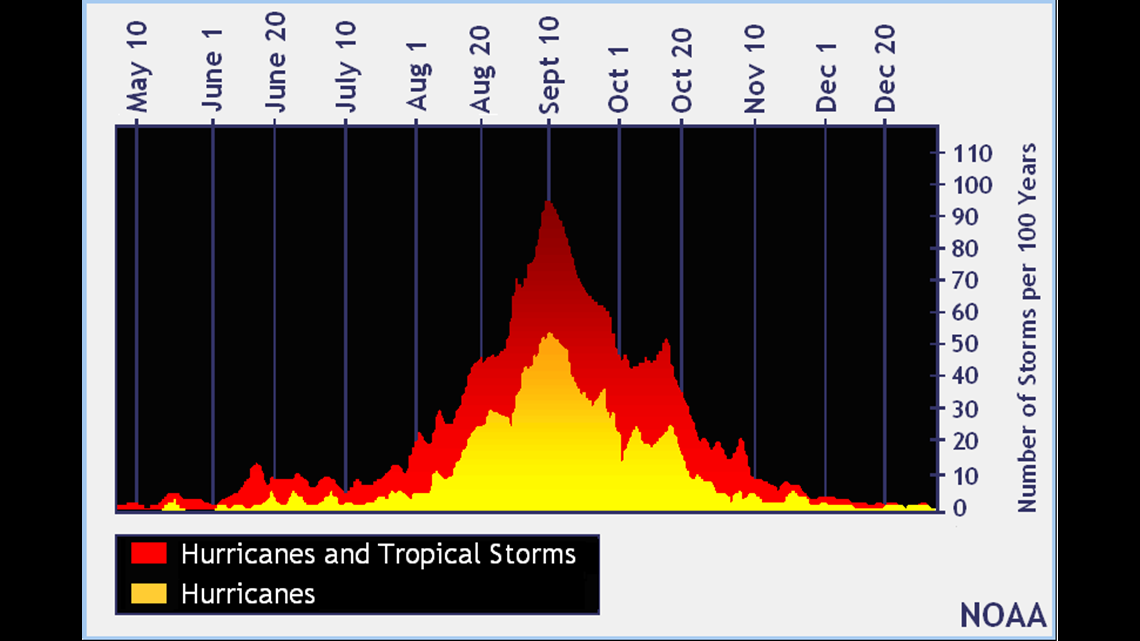 So far we've had 6 total storms with 0 hurricanes in the 2020 Atlantic Hurricane Season.
Typically, the peak of season for the Atlantic Hurricane Season is during the late month of August and September.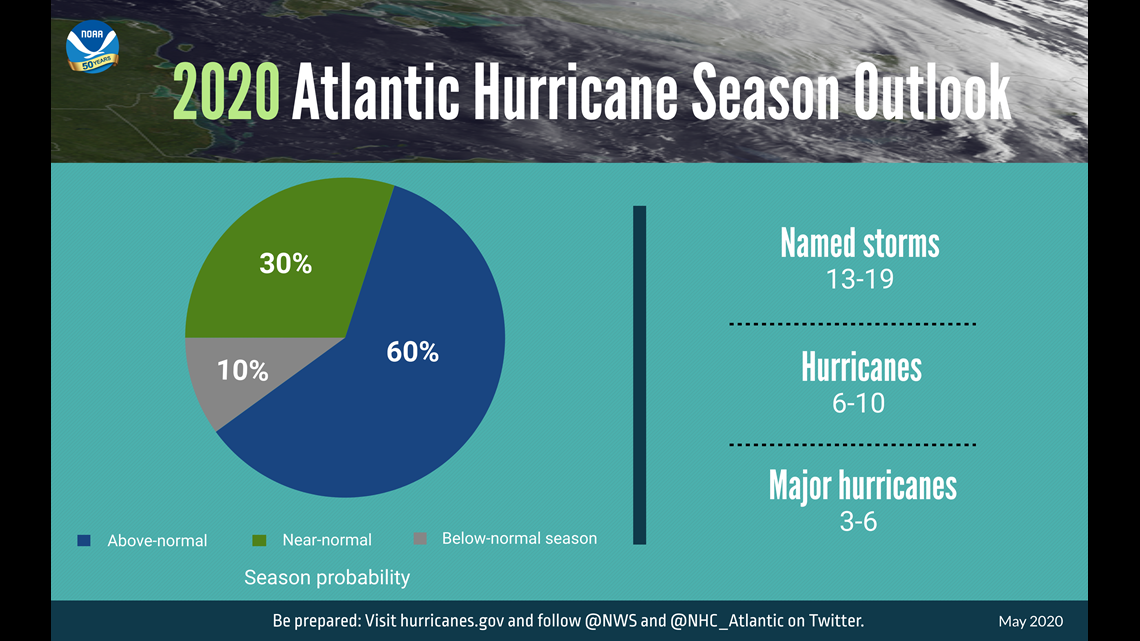 With that being said, NOAA expects the rest of the season to be more active than normal with a 60% chance for above-normal storms.
That does not mean that all of these storms will become hurricanes, but we're expecting more favorable conditions for storms to develop. Remember, It only takes one strong storm to make the season a memorable one.
Also, with the potential of La Nina through this fall, there's a 50% chance of La Nina through this upcoming winter, which also can impact our winter season here in central Ohio.