On Sunday, Death Valley, CA reached a high of 130 degrees near the Furnace Creek Visitor Center in the Death Valley National Park.
The World Meteorological Organization tweeted out earlier on Monday stating that they will verify the temperature of 130 reported, making it the hottest global temperature officially recorded since 1931.
Death Valley is no stranger to triple digit heat, though. This location averages over 140 days a year with highs above 100 degrees. Death Valley also records roughly 19 days with highs above 120 degrees each and every year.
The official temperature reading is taken roughly 190 feet below sea level at Furnace Creek, which is home of the Death Valley National Park Visitor's Center.
Air warms as it sinks, which helps add to the already intense heat in the area.
But there is also some other contributing factors that need to be taken in account for in order to understand this extreme heat destination.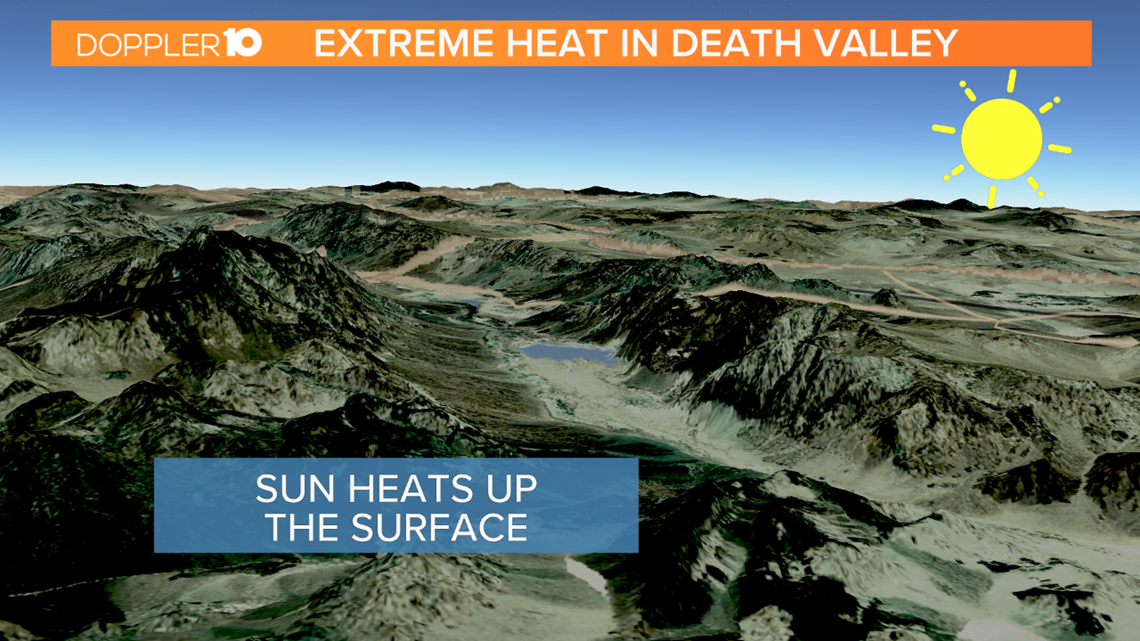 First off, Death Valley is a dry, desert climate. This area only sees 2.29" of rainfall annually and this helps aid in higher temperatures, especially when you see mostly sunny skies most of the time.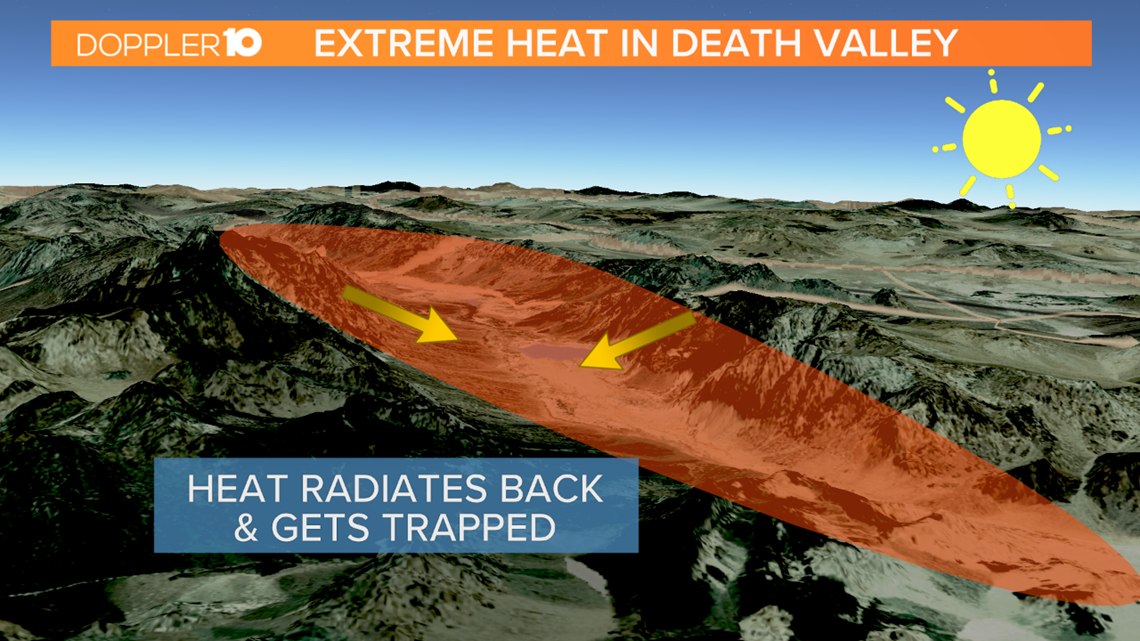 And as the surface continues to heat up, the heat then radiates outward from the surface and walls of the valley, creating a pool of very warm air right in the valley.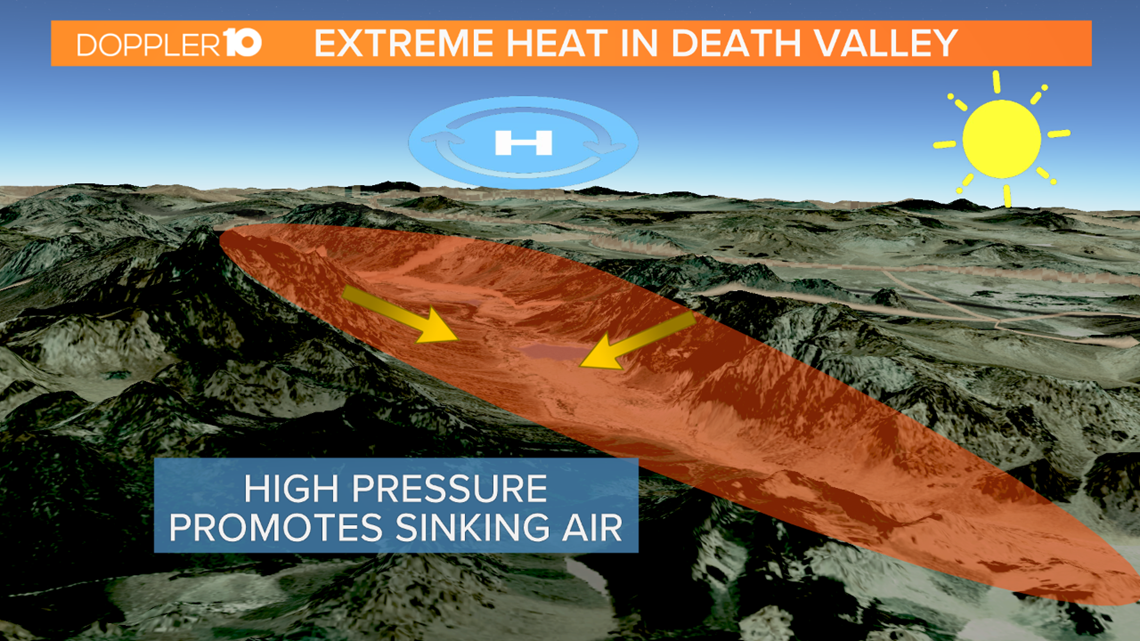 Right now there is also a very strong area of surface high pressure in place, which is promoting sinking air to the surface.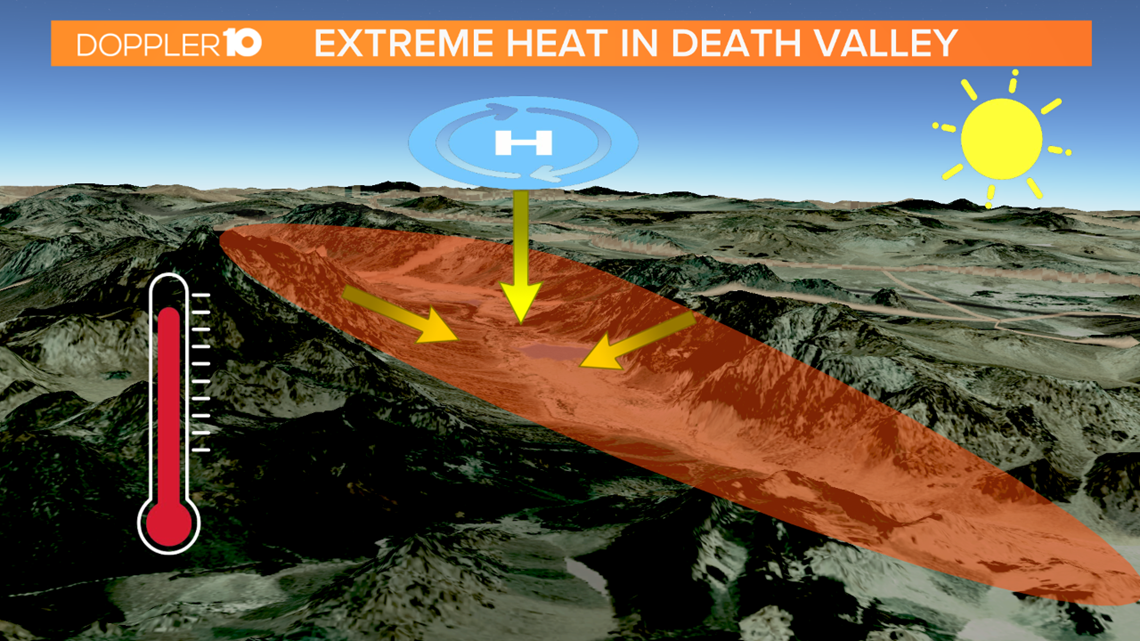 And as it sinks, it warms and this creates compressed air near the surface, which in return, further escalates the extreme heat.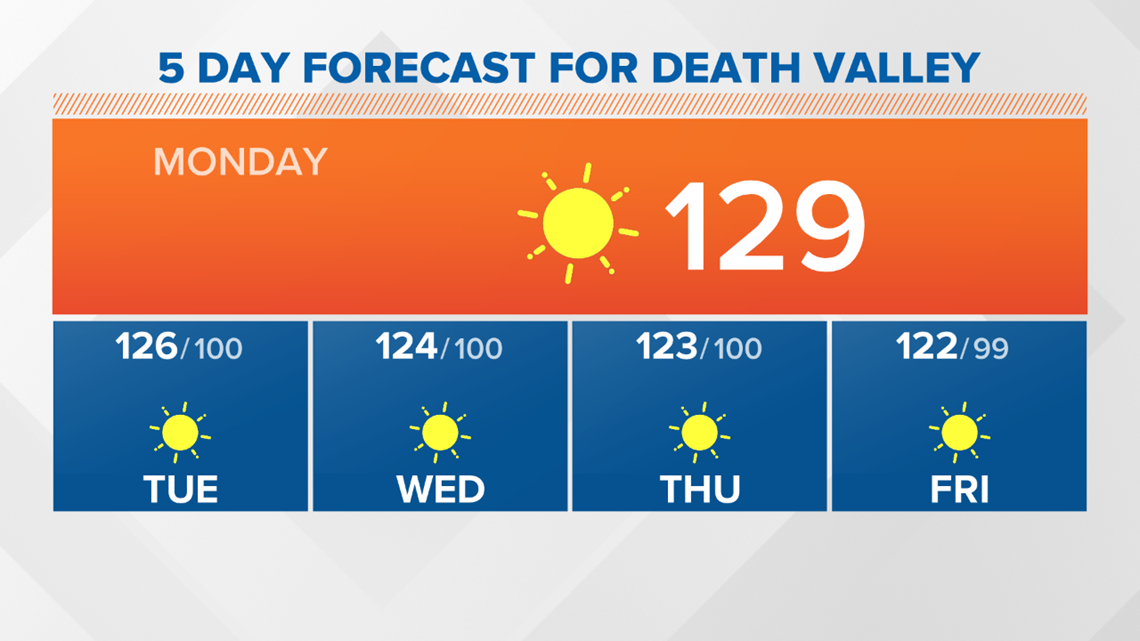 Unfortunately, the heat isn't short term, either. Highs will be back in the 120's throughout the rest of the week and there won't be much of a break in between days as overnight lows will only drop into the upper 90's.