COLUMBUS, Ohio — Over the past 70 years, Ohio has seen six tornadoes in the month of December. Beyond the EF-1 tornado in Ada this past weekend, the last tornado to impact Ohio in the month of December was in 2015.
According to meteorologists at the National Weather Service in Wilmington, there has been an increase in the frequency of tornadoes in Ohio, Indiana and Kentucky during the winter months.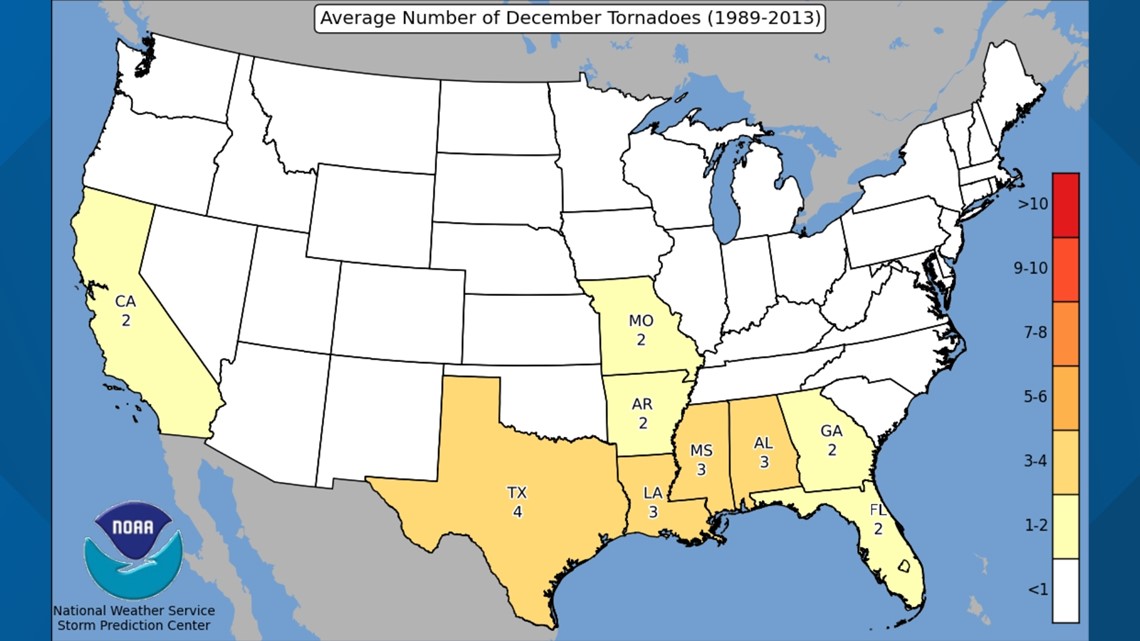 Southern states have a better chance to see severe weather all year round.
NWS Wilmington meteorologist Seth Binau says, "in the Midwest, we tend to be more limited in the winter time in comparison to our southern states. They can see severe weather all year round while we only get small intrusions of severe weather in our winter season."

The recent Quad-State tornado outbreak has been a rare event not only because of the time of year but the duration of the track of the storm. Radar data indicates that the tornado, or tornadoes, may have tracked more than 250 miles stretching from Arkansas into Kentucky. If so, it would break the record for tornado path length set by the Tri-State tornado in March 1925.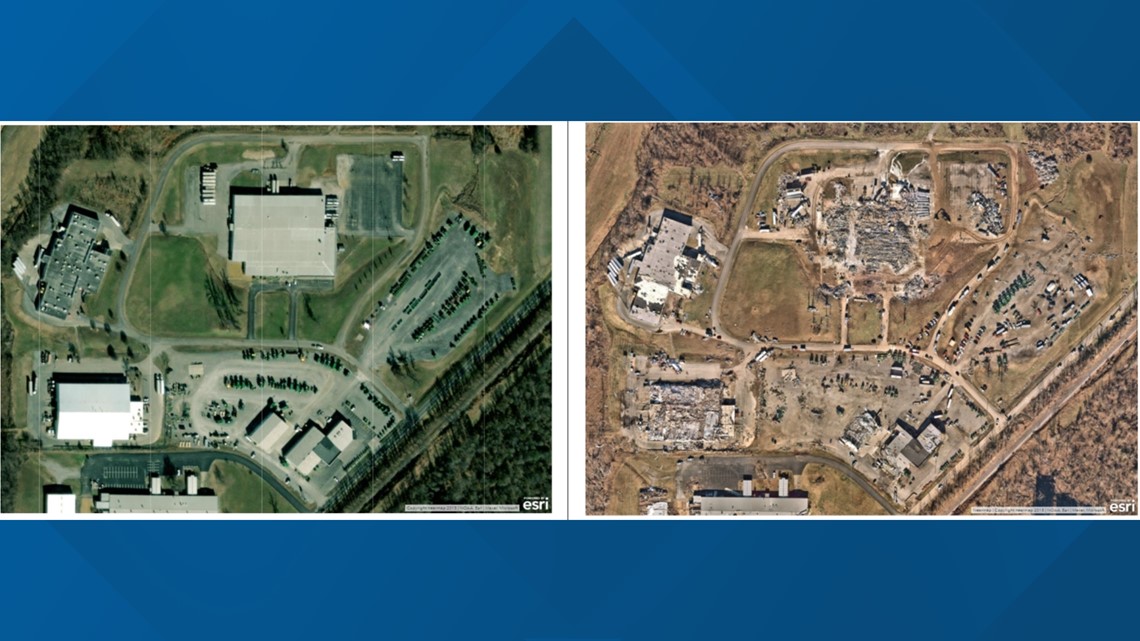 When it comes to the weather conditions on the weekend of Dec.10, Seth Binau says dew points were into the mid to upper 60s in Kentucky and Ohio saw dew points in the lower 60s.
"There is a very strong correlation when there is that much moisture and warmth in December and January with severe weather," he said.
While the conditions are unusual to have such above-average warmth in December, many other environmental factors come into play when it comes to tornadic activity. Seth Binau says the growth of population, communities, and technology has an influence.
"Our radar is much more sophisticated than it has ever been with the ability to track rotation and track debris signatures. All of that has to be considered and it's a very challenging one that climatologists and those that study large-scale trends are struggling to find the answer to right now," Binau said.

Because severe weather can happen in any season, it's important to be prepared at all times. Bret Crow from the Ohio Department of Public Safety, says "practice and make sure your family knows where to go during a storm and have those emergency supplies stocked and on hand."

For tips on how to prepare for the threat of tornadoes, click here.