Bald-faced hornets are making their presence known more than usual around central Ohio.
Ohio State University entomologists have found an increase in these hornets due to the mild winter last year.
Bald-faced hornets are a relative to the yellow jacket with aerial nests. Their nests are made from small pieces of wood that they mend together with saliva to form a hive usually in trees or the sides of homes.
They will start their building process in the early spring and continue until the first hard freeze kills them off.
Most of the summer they are attacking flies and caterpillars for a good source of protein but they switch up their diets during the last few months of the season.
The adult hornets crave sugar and carbohydrates, which is why you might normally find them poking around your barbecues.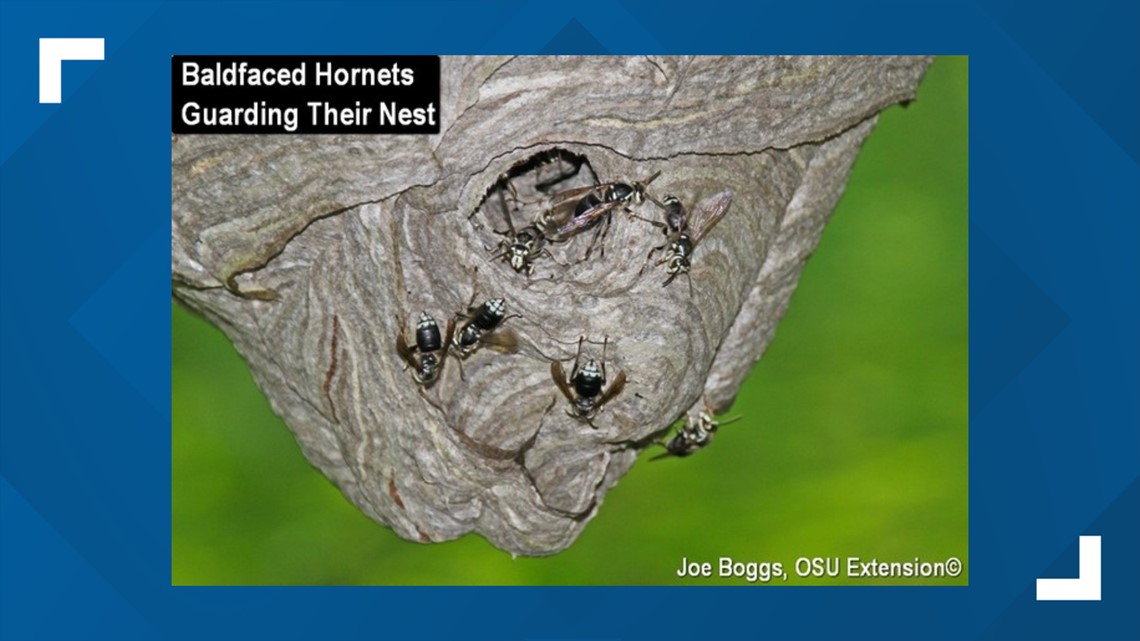 Their sting is known to be painful but only harmful to those who are allergic. If you wish to rid your property of these nests, there are several products that you can use but it's always best to contact a professional.
Experts suggest to tend to any nest at night when the hornets are less active.
You can use over-the-counter products or ammonia.