HILLIARD, Ohio — 10TV meteorologists Ashlee Baracy and Jeff Booth made a trip to Britton Elementary School in Hilliard on Tuesday.
The two spent time with the first and second-grade children, talking to them about how the team predicts the weather, what causes it and what it's like to work in TV.
Students asked several questions about weather phenomena, especially tornadoes.
"I had a good time and I want to thank the staff out at Britton Elementary for letting me come out and educate the kids about math, science and why it's so great," Jeff said.
Ashlee talked about why the sky was blue and how rainbows are formed.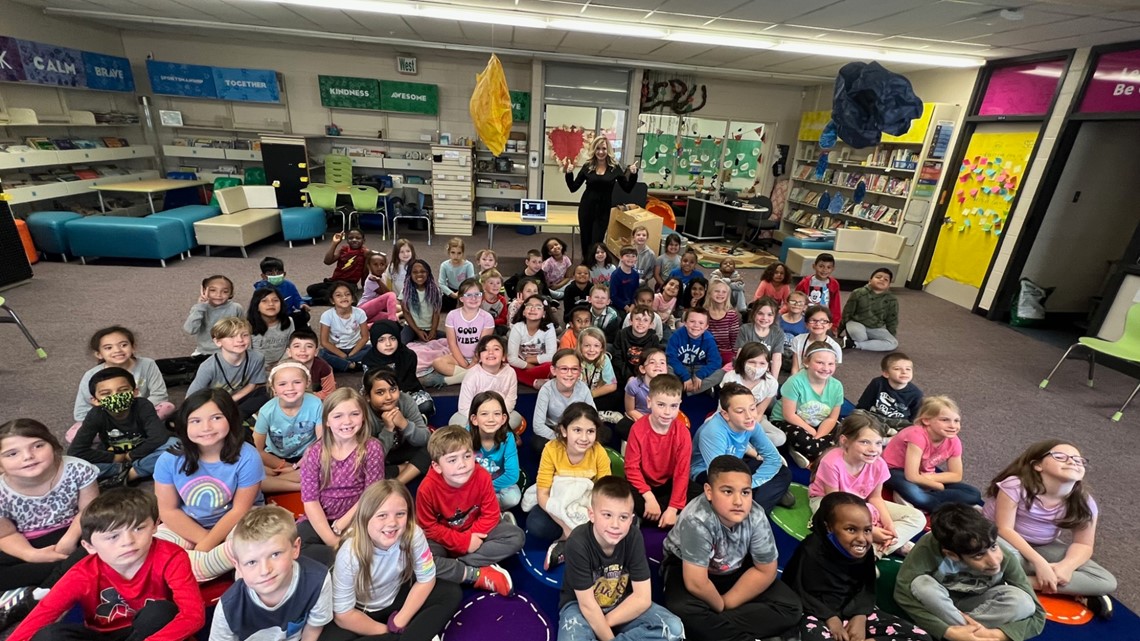 "It was so nice to get back into a school for a visit because it had been so long with the pandemic," Ashlee said. "Thank you so much to the teachers and students over at Britton Elementary School for having me this afternoon."
Ashlee also taught the kids how pine cones can be used to predict the weather and how quickly a damp shirt can freeze solid in the cold.