COLUMBUS, Ohio — First, it was our lawns and now they have moved onto our crops.
Farms across Central Ohio have had numerous reports of fall armyworms destroying crops like hay, corn and alfalfa.
This video is from a farm in Wood County where a piece of farm equipment had turned up this mass amounts of caterpillars.
Each year, we typically see fall armyworms appear but this year has been far worse with the number and size of the critters.
Scientists believe that it has to do with our warmer weather and systems that helped them migrate from our southern states.
Andy Michel, an entomology professor and Associate Chair at Ohio State, believes that if the weather stays warm that we could even see a third generation of these fall armyworms.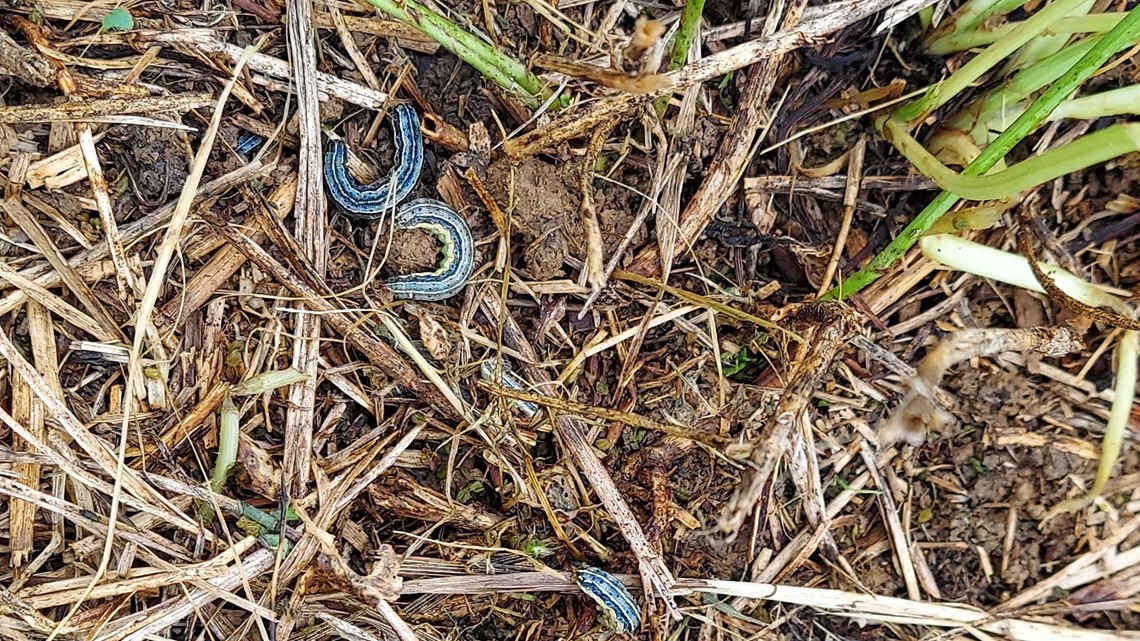 Most of the damage reported from the armyworms is to lawns and other green spaces. You can usually tell by brown patches of grass that has been eaten or an influx of birds in one area.
When it comes to crops, it's hard to tell that the armyworms have invaded until it's too late or time to harvest. You can use most common insecticides to kill off the caterpillars but some experts have found that this generation has been resilient to those chemicals.