As we close one door another one opens, right? Well, the door we're opening for April will be covered in frost as we see some unseasonably cold air nestle into the region.
The cold will be short-lived, but what's next? Another warm-up as many would expect with temperatures warming to near average over the weekend and then likely back into the 70s early next week.
Beyond the next week, the weather forecast becomes more and more blurry. This is not uncommon and is a limitation of our weather models even in today's advancement in computers and technologies.
We do, however, get a good, broad idea of what our weather could be like in the Climate Prediction Center's (CPC) Monthly Outlooks.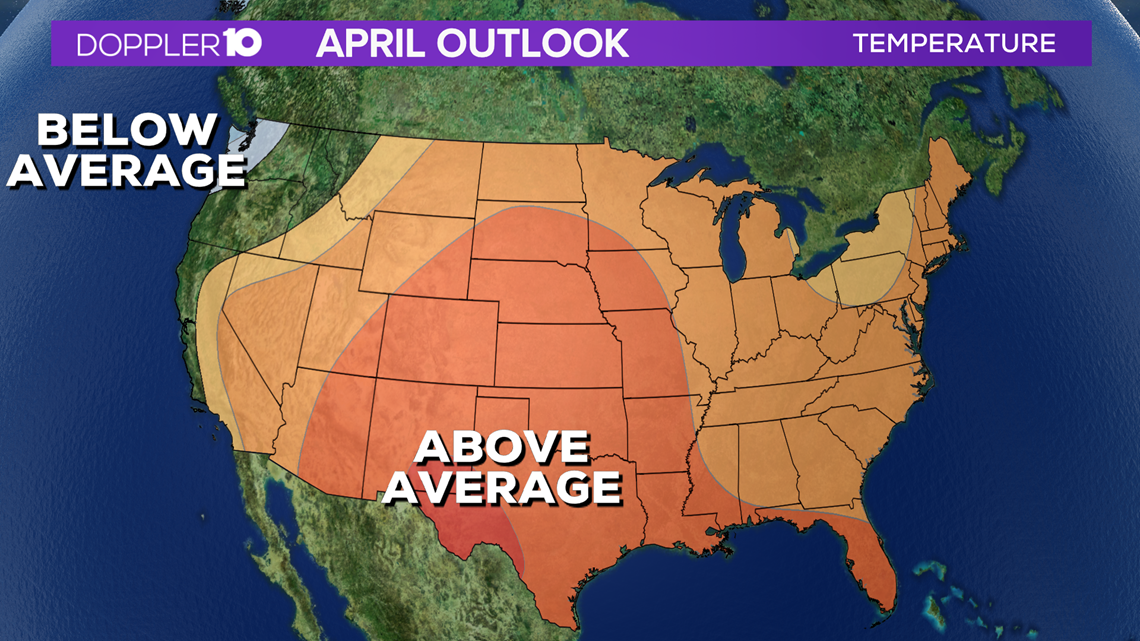 The temperature outlook for the CPC in April is showing much of the country highlighted under what is likely leaning towards a warmer than average month.
This graphic is a snapshot of all 30 days in April and what is likely to sum up the entirety of the month based on probability. Very broad, but it gives a good rough depiction of what we could expect.
Don't think that we won't have cold days in April, either. Asides from the start of the month there could easily be a few days throughout the month with temperatures well below average.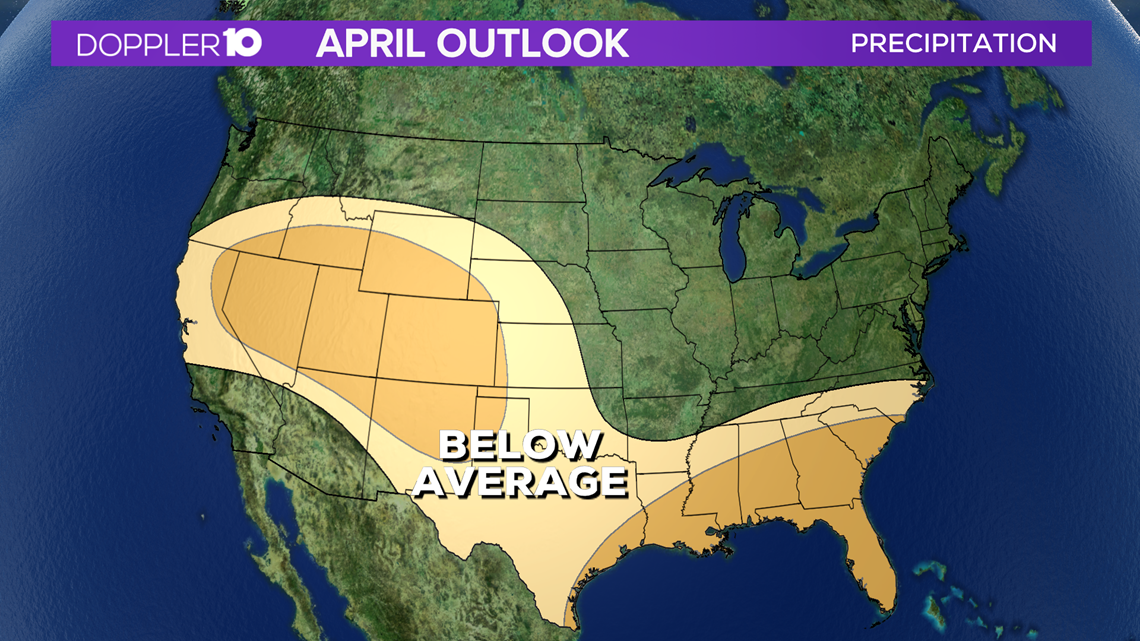 The precipitation forecast is not as clear. Many factors can contribute to this, though. Model disagreement, lack of signals, etc. can all be factors in leading the forecast to what we call "equal chances" for precipitation. That essentially means we have equal chances to see above, average or below precipitation for the month. Think of it as a pie with three slices in it. 33% for Slice A, 33% for Slice B and 33% for Slice C.
All parts have equal chances of occurring during the month, so it'll likely come down to what our upper-level air pattern turns out to be during the latter half of the month.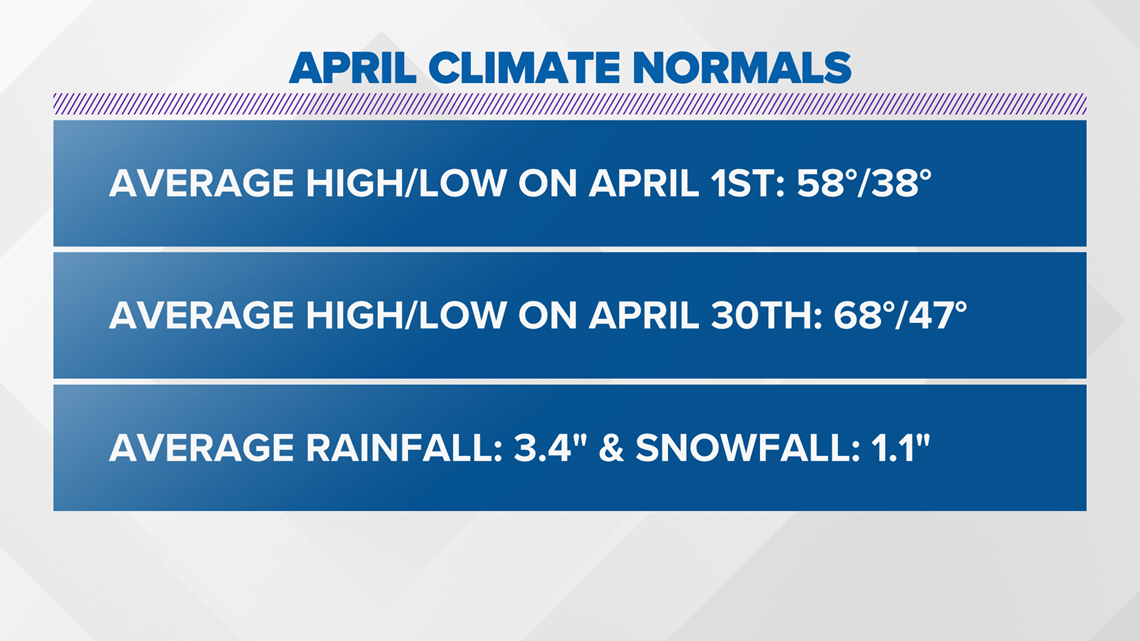 As we talk about averages and normals it would be a good idea to see what exactly "normal" or "average" is for April.
Being that Spring is a transition from winter to summer, we see a lot of big swings in the weather and especially the temperature.
We start the month with average highs in the 50s and then close to 70 by the end of the month. April isn't our wettest month on average, but we receive more typically than the past months this year plus we still average about 1" of snow for April.
We don't foresee any measurable snow for the month of April, especially after a snowless March; but we've seen crazier things happen before in our weather, right?