Snow in April is always a funny sight to see. With flowers and trees in bloom, it does look odd seeing a fresh coating of snow on plants that are coming back to life.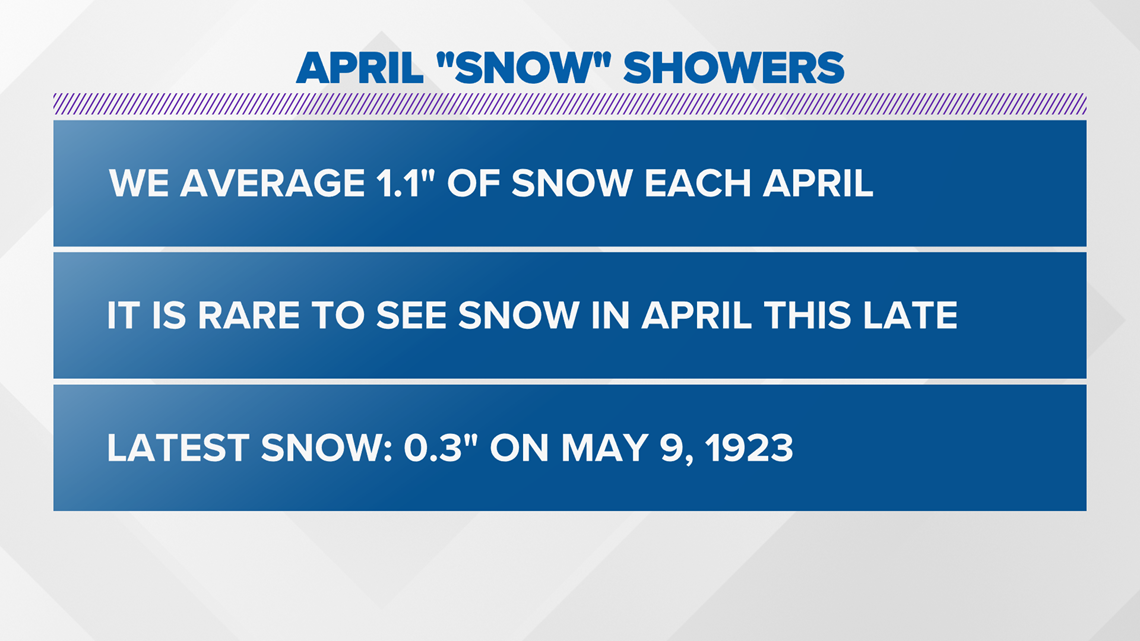 April snow isn't that uncommon. We usually see around 1" of snow every April.
It is rare, though, to see snow fall late in the month of April. After our very first "snowless" March, one would expect that April wouldn't feature more snow than March. Our latest measurable snow ever was 0.3" on May 9th, 1923.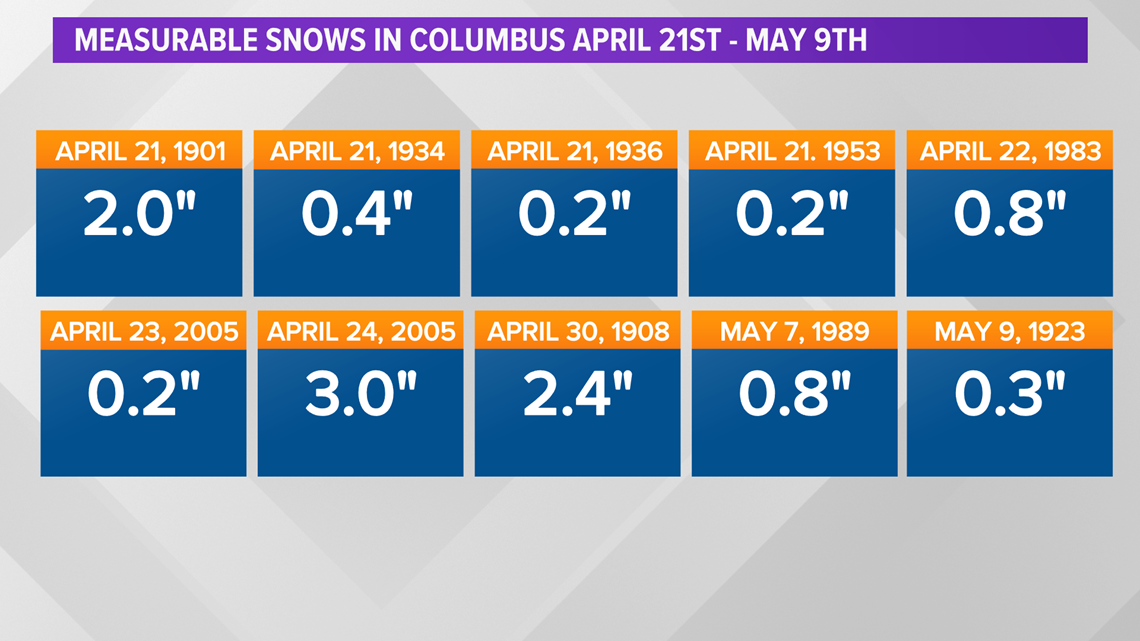 There have been only 10 occasions with measurable snow during the time frame of April 21 to May 9. April 21 makes up for 4 of the occasions with 2 other events happening back to back in the same year. If you were to bet on if we would see measurable snow during April 21 to May 9 it would be less than 7% based on the historical data dating back to the late 1800s.