COLUMBUS, Ohio — On June 29, 2012, one of Ohio's most impactful storm systems in history moved through the state bringing hurricane-force winds and torrential downpours that left hundreds of thousands of Ohioans without power.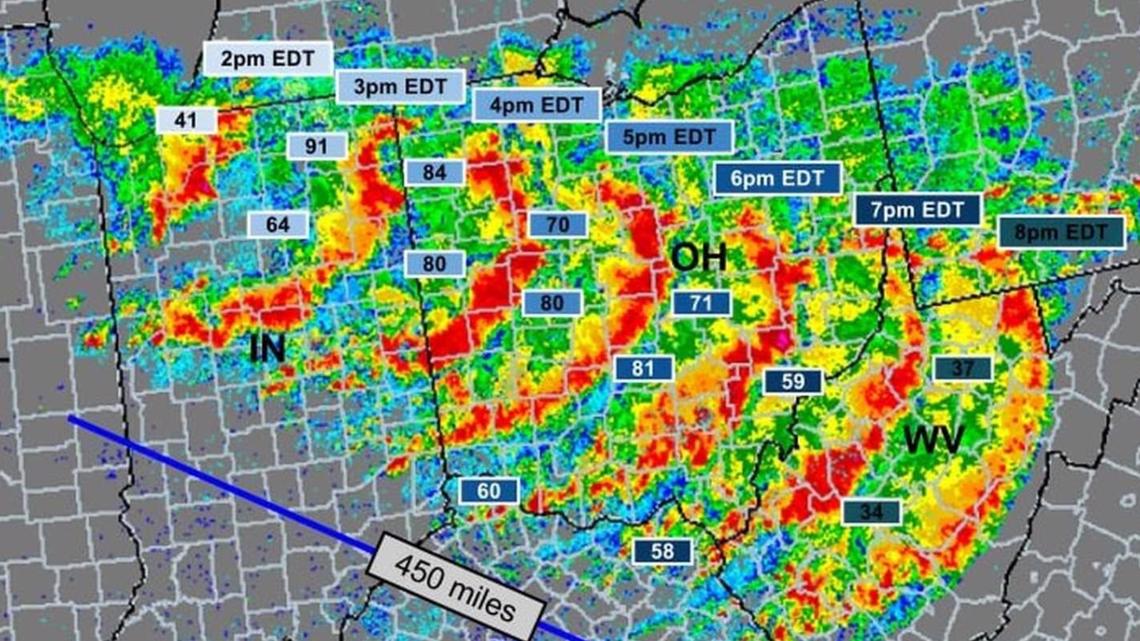 This was the first time many people ever heard the word "derecho" before.
The setup of high heat, humidity and strong winds brought together the right amount of ingredients to produce this intense storm system.
A long-lived line of thunderstorms that would stretch over 450 miles moved through Ohio during evening rush hour that day moving in excess of 60 miles per hour. This large bow-shaped squall line brought widespread wind gusts in excess of 70-80 mph.
This storm ripped and snapped thousands of trees and power lines which knocked out power for several days for over a million Ohio customers in what would then turn into a sweltering heatwave of recording-breaking heat across the state. Storm damages from this event totaled nearly 3 billion dollars.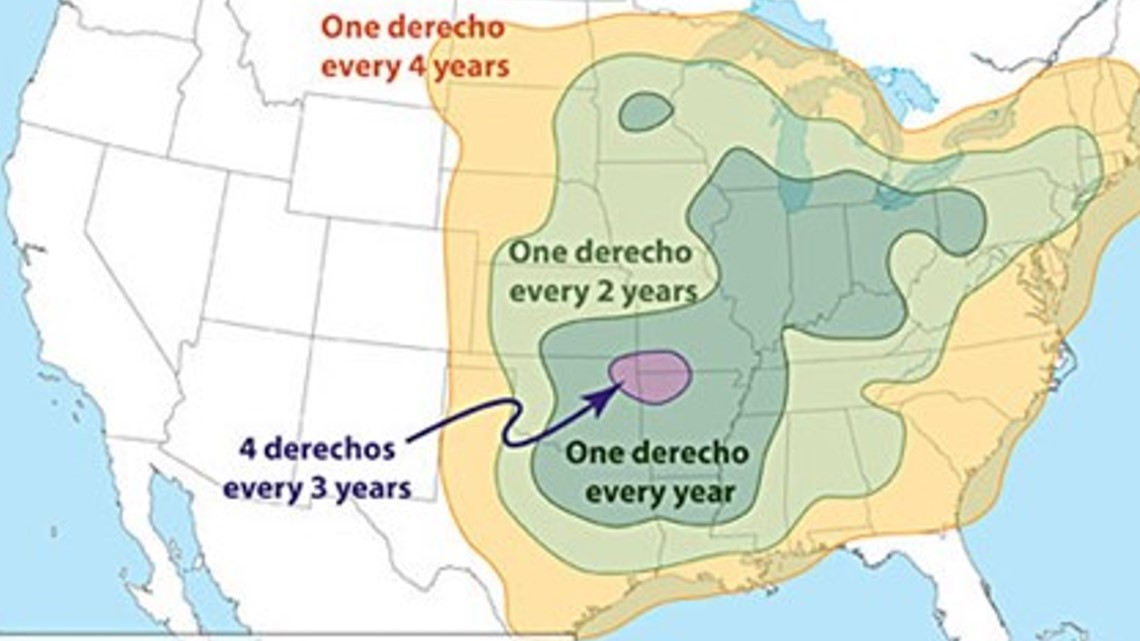 According to the NWS, derechos in the United States most commonly occur along two axes. One extends along the "Corn Belt" from the upper Mississippi Valley southeast into the Ohio Valley, and the other from the southern Plains northeast into the mid-Mississippi Valley. During the cool season (September through April), Derechos are relatively infrequent but are most likely to occur from east Texas into the southeastern states.
Here in Ohio, we average one derecho per year.
For more details on the 10-year anniversary of the 2012 derecho go to the NWS Wilmington website.