COLUMBUS, Ohio — Christmas 11 p.m. update
Snow showers have finally come to an end.
A strong cold front moved through the region early on Christmas Eve with rain, which eventually changed to a brief period of sleet and freezing rain, before transitioning to all snow by the afternoon.
A band of steady, heavy snow during the late afternoon and evening.
Flurries continued through most of Christmas Day. Central Ohio received generally 3-7 inches of accumulation.
High pressure will build in for the weekend bringing drier weather and rising temperatures.
However, plan on wind chills being around zero Friday night into Saturday morning.
Here is a recap of snowfall totals from the Christmas Eve Storm.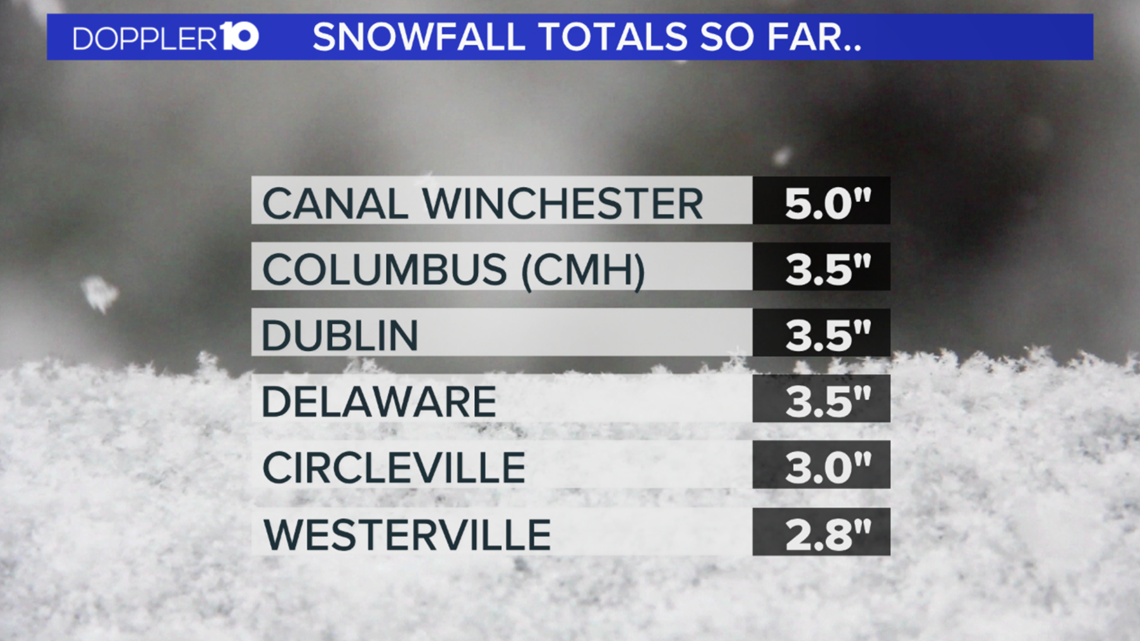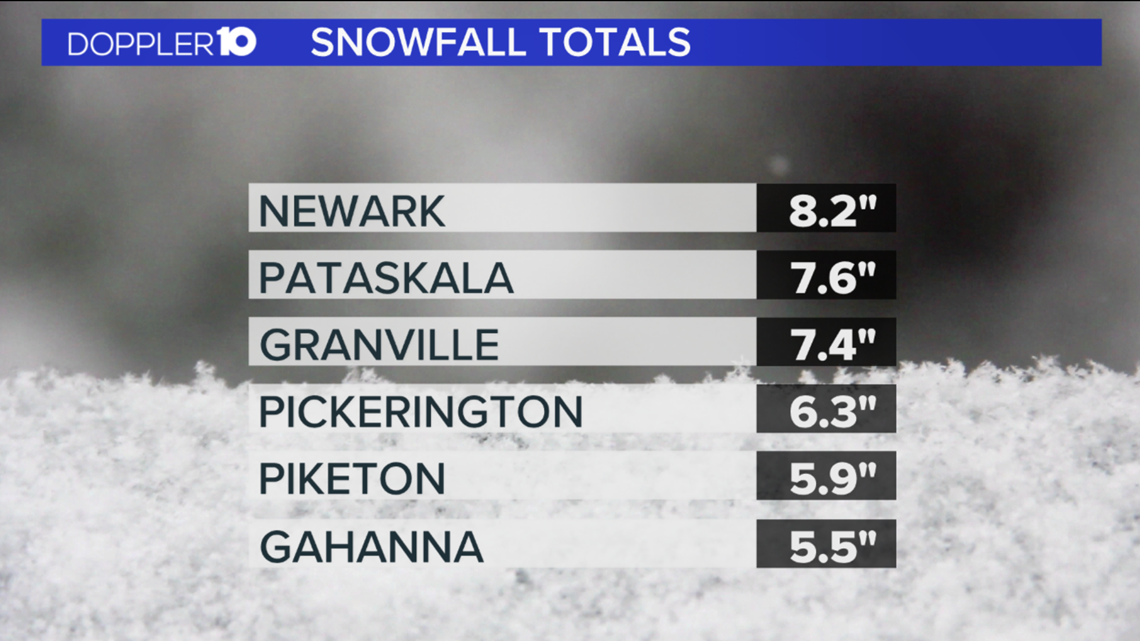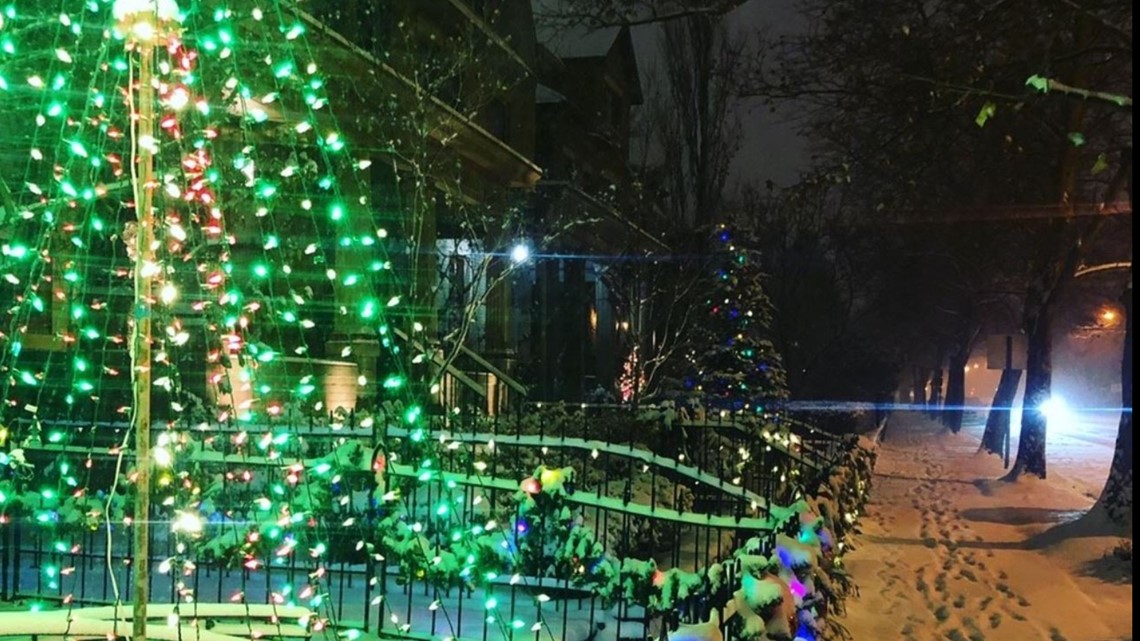 WHITE CHRISTMAS STATS
A "white Christmas" is defined as having an inch or more of snow on the ground on Christmas morning. How common is that in the Columbus area?
Since snow depth measurements began in Columbus in 1948, the area has experienced a white Christmas only 17 times, or about 25 percent of the time.
During the most recent 30-year climatological normal period (1981-2010), the area experienced a white Christmas just eight times, or about 27 percent of the time.
Columbus' most recent white Christmas occurred in 2017 and before that it was in 2010 when there was an inch of snow on the ground in the morning.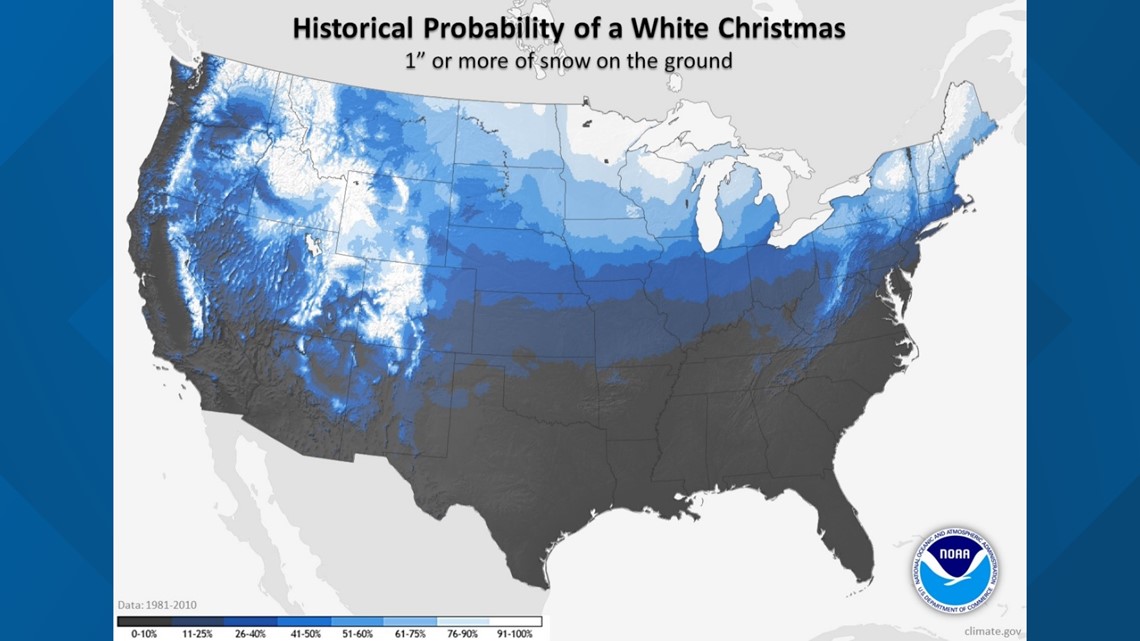 Here is a look at some Christmas Day weather statistics for Columbus, with data going back to 1878.
As can be seen in the data below, there has been a fairly wide spectrum of temperatures and precipitation on Christmas Day in Columbus, but high temperatures have generally been in the 30s and low temperatures in the 20s.
While it is not uncommon for the area to see a small amount of precipitation on Christmas Day, only a small fraction of Christmas Days in Columbus had measurable snowfall.
Christmas Day Climate Extremes (1878-2018):
Warmest High Temperature: 64 degrees (1893)
Coldest High Temperature: 1 degree (1983)
Coldest Low Temperature: -12 degrees (1983)
Warmest Low Temperature: 55 degrees (1982, 1889)
Most Precipitation: 0.79 inches (2009)
Most Snowfall: 7.0 inches (1890)
Greatest Snow Depth: 9 inches (1960)
Christmas Day Climate Averages (1878-2018):
Average High Temperature: 36 degrees
Average Low Temperature: 24 degrees
Average Precipitation: 0.10 inches
Average Snowfall: 0.3 inches
Average Snow Depth: 1 inch
ODOT IS READY
Ohio Department of Transportation crews are monitoring interstates, state and U.S. routes.