The heat continues for central Ohio and now the Mid-Ohio Regional Planning Commission has issued an Air Quality Alert for parts of central Ohio on Sunday.
An Air Quality Alert is issued when levels of Ozone are high enough to be deemed "unhealthy" for sensitive groups. Young children, elderly and those with breathing issues are most affected.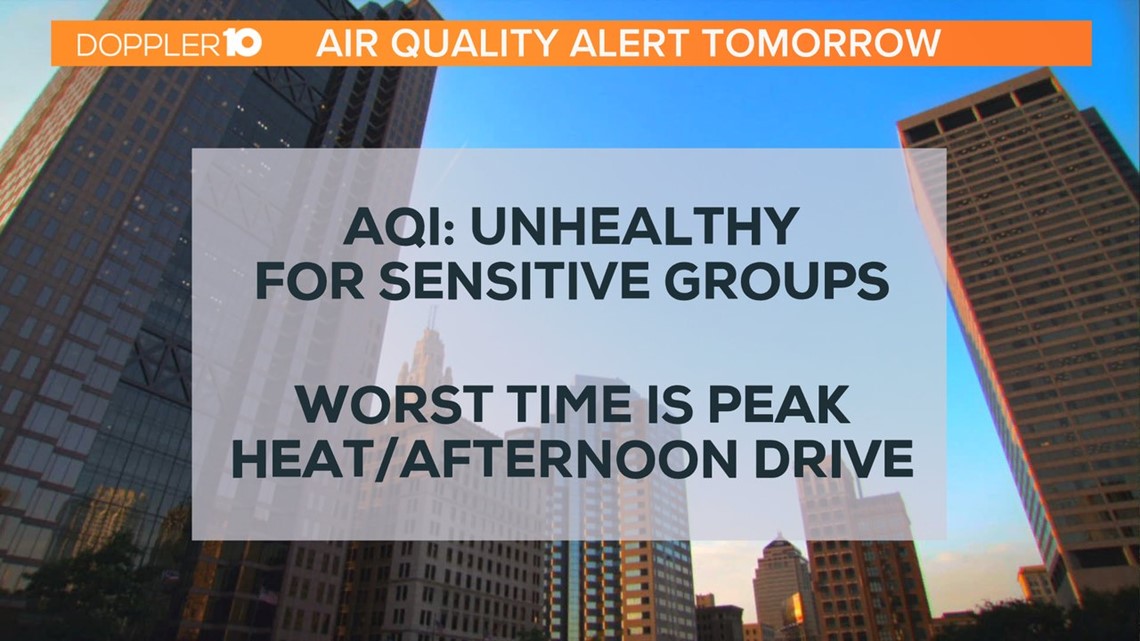 For those in the sensitive group, avoid any strenuous outdoor activity, especially in the afternoon hours.
The hottest part of the day(afternoon) should be spent inside a cool, shaded area.
Everyone should take this alert seriously and you can actually help reduce Ozone formation on hot, dry days like tomorrow.
First off, take the bus, carpool, bike or walk instead of driving alone.
Only put fuel in your vehicle after 8 p.m. and do not top off when refueling and make sure the gas cap is tightened properly.
Avoid idling your vehicle as exhaust contributes to the formation of ozone pollution.
Another good tip is to avoid cutting the grass with any gas powered lawn equipment on Air Quality Alert days.