NEW YORK — Pitchers and catchers report to camp in just over three weeks and there are still a number of MLB free agents waiting patiently to be signed.
Here is your list of the top remaining baseball free agents by position and combined 2021-2022 Fangraphs WAR (Wins Above Replacement). WAR is a widely used "overall" statistic that aims to measure a player's value to his team in all facets of the game by citing how many additional wins he'd be worth over a replacement-level player, meaning a minor league or readily available free agent fill-in.
Catcher: Gary Sanchez - 2.8 WAR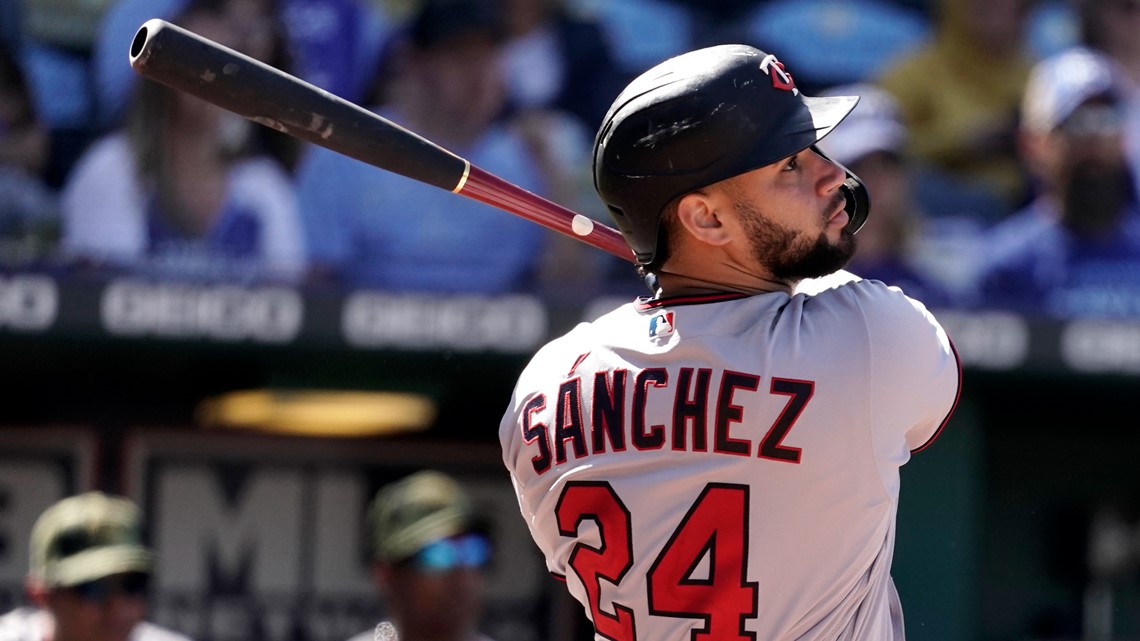 In Gary Sanchez's first 175 games with the Yankees, he hit 57 home runs and had an OPS of .923 and it looked like he'd be the new Jorge Posada but better. And yet, other than an All-Star appearance in 2019, his production fell off leading the Yankees to include him in the trade for Isaiah Kiner-Falefa and Josh Donaldson in 2022.
Sanchez hit .205/.282/.377 with 16 home runs in 128 games for the Twins in 2022 and there were reports that the Angels could be interested in the 30-year-old catcher. Time will tell if he has anything left in his bat but some team out there may have a need for a catcher with an occasional pop at the plate Or maybe, he can be a DH?
First Base: Yuli Gurriel - 2.3 WAR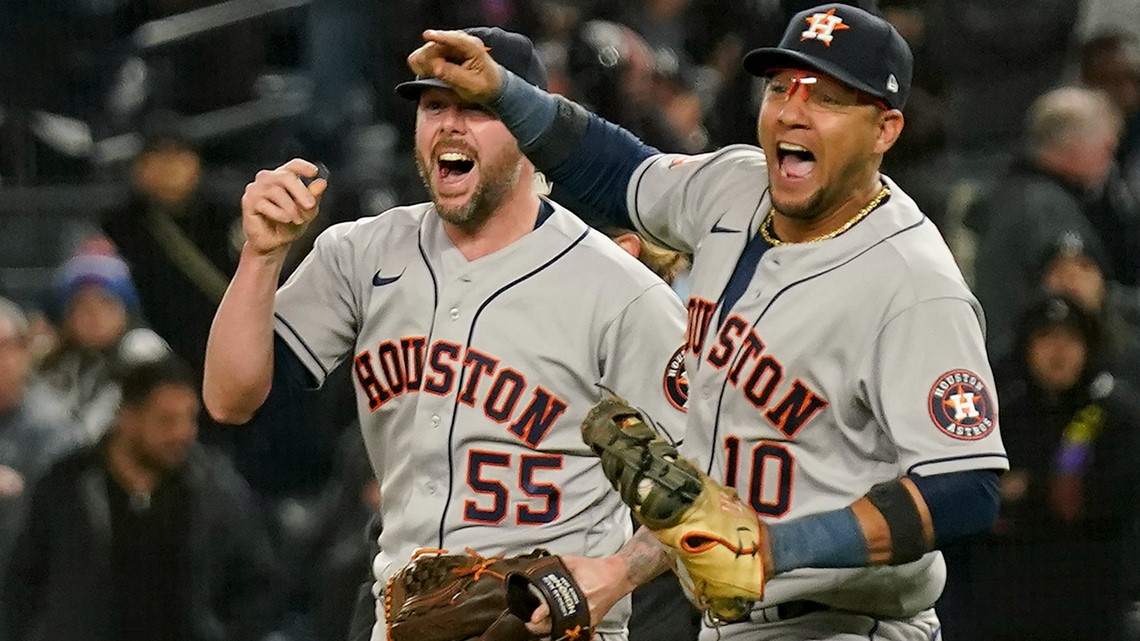 Yuli Gurriel made his debut in 2016 at age 32 and since then, he's been a serviceable player with a career WAR of 13.4 and he's collected two World Series rings with the Houston Astros.
But 2023 will be Yuli Gurriel's age-39 season and after a not-so-stellar 2022 in which he batted .242/.288/.360 with eight home runs in 146 games, it's clear his numbers are on a downward trend. In fact, the reason his combined 2021-22 WAR is 2.3 is because of his 2021 numbers. His 2022 WAR was -0.3 which means he was below replacement level. Still, some team may want to sign him for playoffs and his World Series experience.
Second Base: Josh Harrison - 3.7 WAR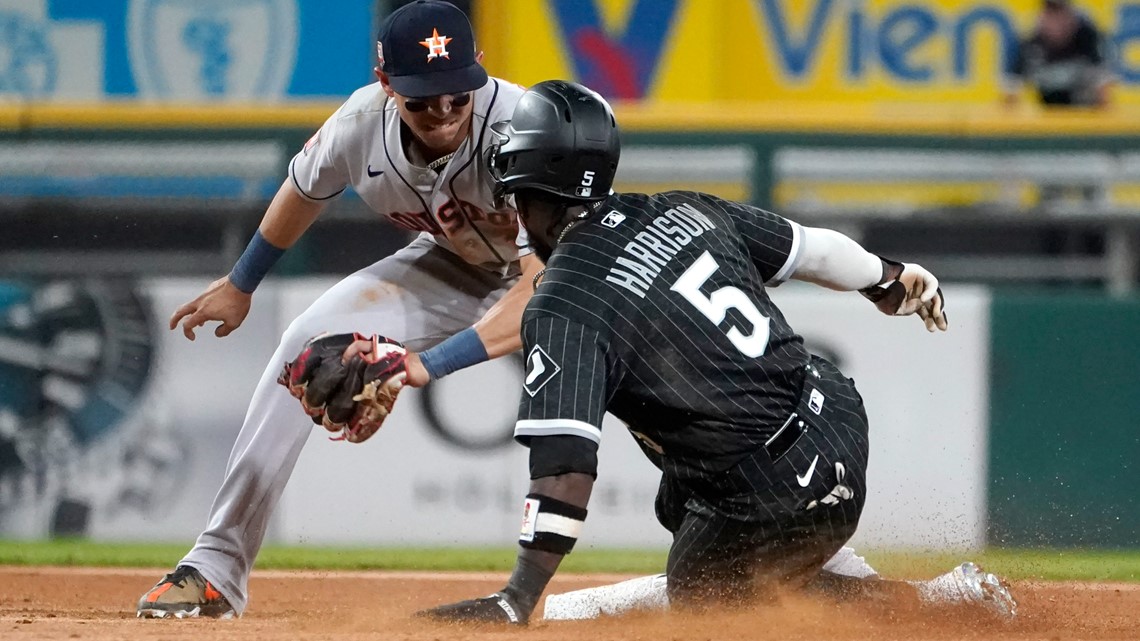 Josh Harrison will turn 36 in July and he's listed here as a second baseman because even though he split time at different positions, he spent the majority of time at second base for the White Sox—he made 85 starts at second out of a total of 119 games played.
Harrison batted .256/.317/.370 in 2022 which works out to a 94 OPS+. He's never been much of a power hitter but he still hits for contact and there may be a team who could use that kind of hitter in their lineup.
Shortstop: Elvis Andrus - 5.1 WAR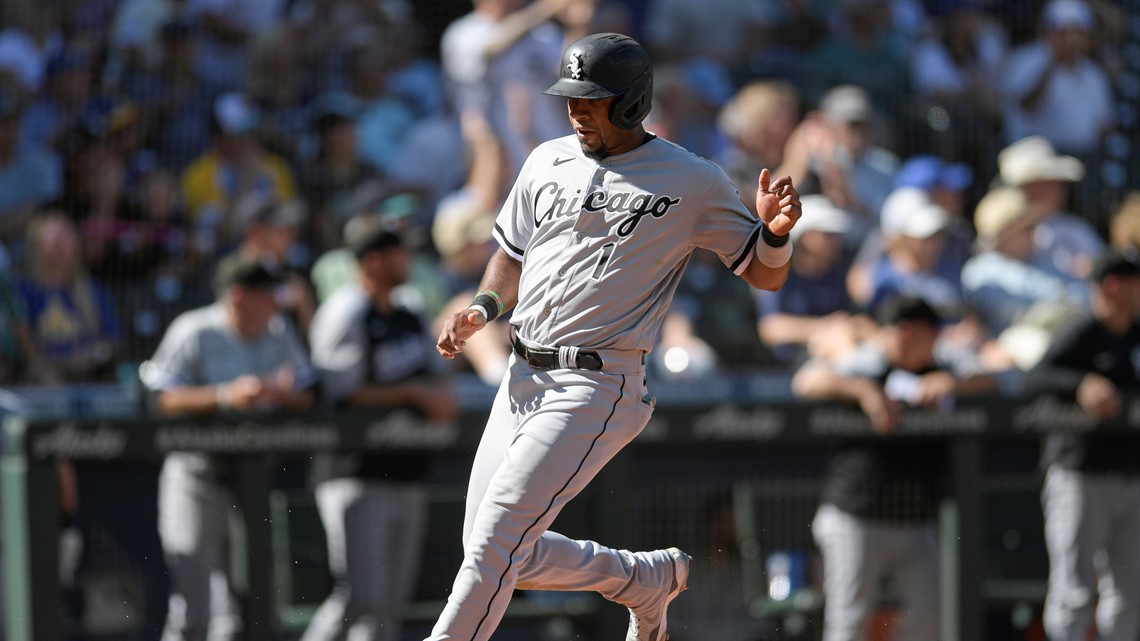 After spending most of his career with the Texas Rangers, Elvis Andrus was traded to the Oakland A's in February 2021. He batted .243/.294/.320 which worked out to a 73 OPS+ in 146 games that season.
But after posting a .237/.301/.373 with eight home runs in the first 106 games of 2022, he was released by the A's. Andrus was picked up by the White Sox a few days later, and in only 43 games, he seemed to be revived at the plate hitting .271/.309/.464 with nine home runs. A team could see that short sample size as a sign that Andrus isn't quite done yet and that he could help a lineup.
Third Base: Donovan Solano - 1.8 WAR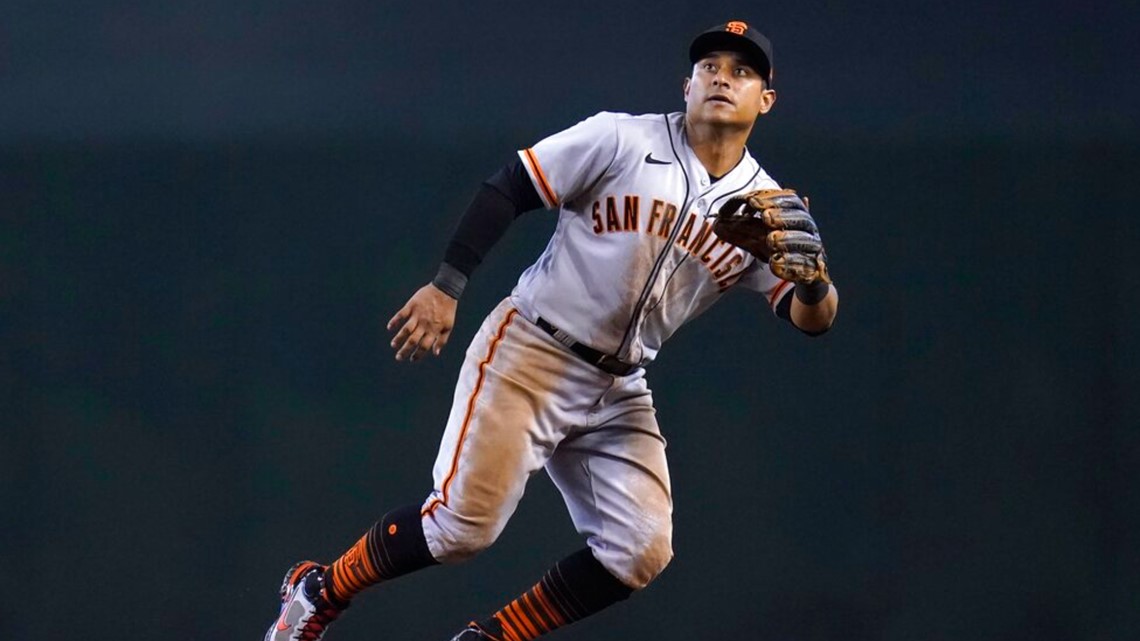 Donovon Solano played with Cincinnati Reds in 2022 and while he wasn't a world-beater, he was a serviceable player who batted .284/.339/.385 with four home runs in 80 games.
There's a reason he won a Silver Slugger with the San Francisco in 2020. Unfortunately injuries derailed his season. He missed time with a hamstring problem to start the season and an eye issue also caused him to miss games. A team may be weary of Solano's injury past because the hamstring was also an issue for him in 2018 but Solano also stepped in admirably at first base while Joey Votto was injured and didn't make an error in 26 games.
Left Field: David Peralta - 3.4 WAR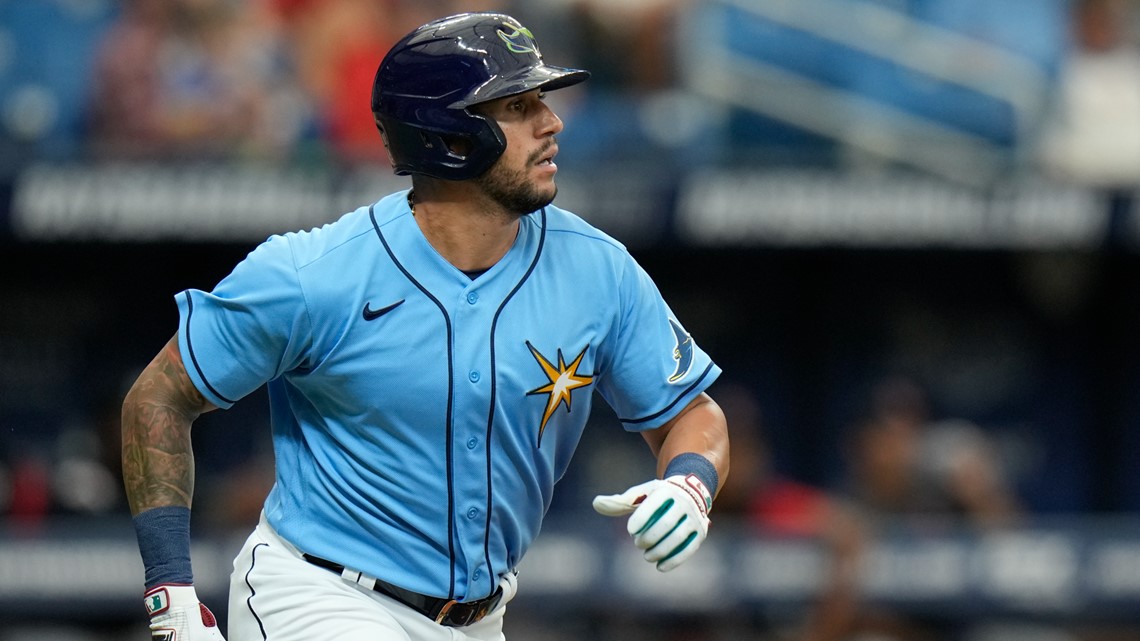 David Peralta has hit .281/.339/.457 in his career with 110 home runs and a 111 OPS+. In 2022, he split time between Arizona and Tampa—he was traded at the deadline to the Rays for minor leaguer Christian Cerda—and in 134 games, he batted .251/.316/.335 with 12 home runs which worked out to an OPS+ of 112.
He has played all three outfield positions in his career but he seems better suited to play in left field and has primarily played in that spot since the 2018 season. The Dodgers were interested in him before he was traded to the Rays last July so it's possible they could try again to acquire him before the season starts.
Center Field: Odubel Herrera - 1.8 WAR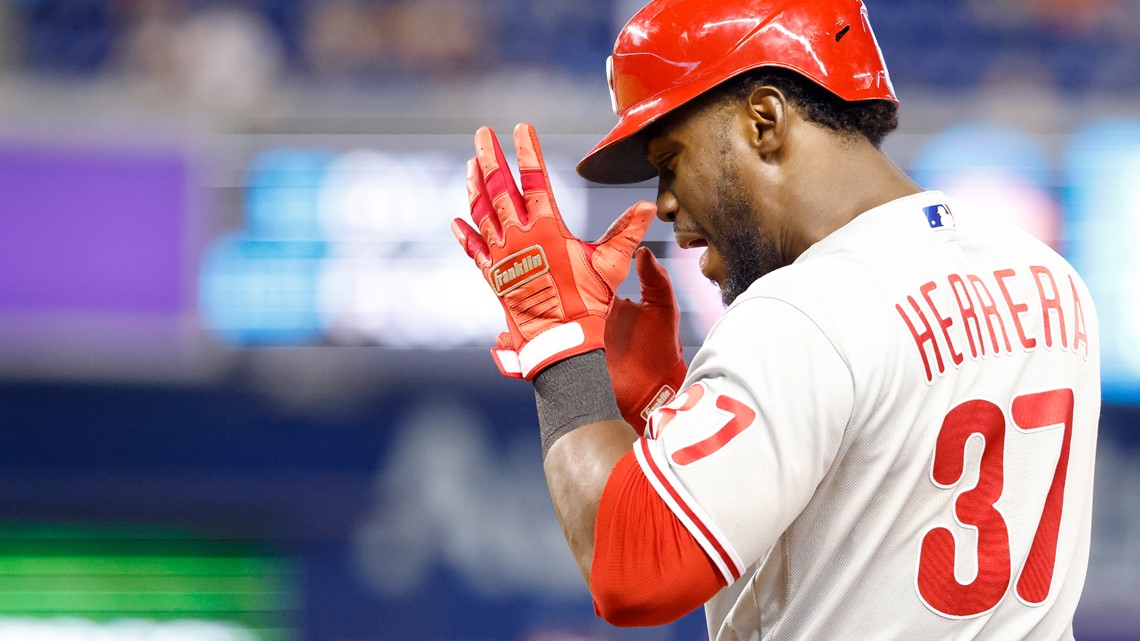 Odubel Herrera has been a Phillie his entire career. He made his debut in 2015 and made the National League All-Star team in 2016. But he only played in 62 games in 2022 due to injury—he batted .238/.279/.378 in 2022 with five home runs—and he ended up being released by the Phillies before they went on their run to the World Series.
There was also the domestic violence suspension that cost him playing time in 2019 and all of 2020 which could also make it difficult for him to find a suitor. He's still relatively young–he turned 31 in December–and it's possible he could turn things around in a new place but is there a team willing to take that chance?
Right Field: Tyler Naquin - 1.5 WAR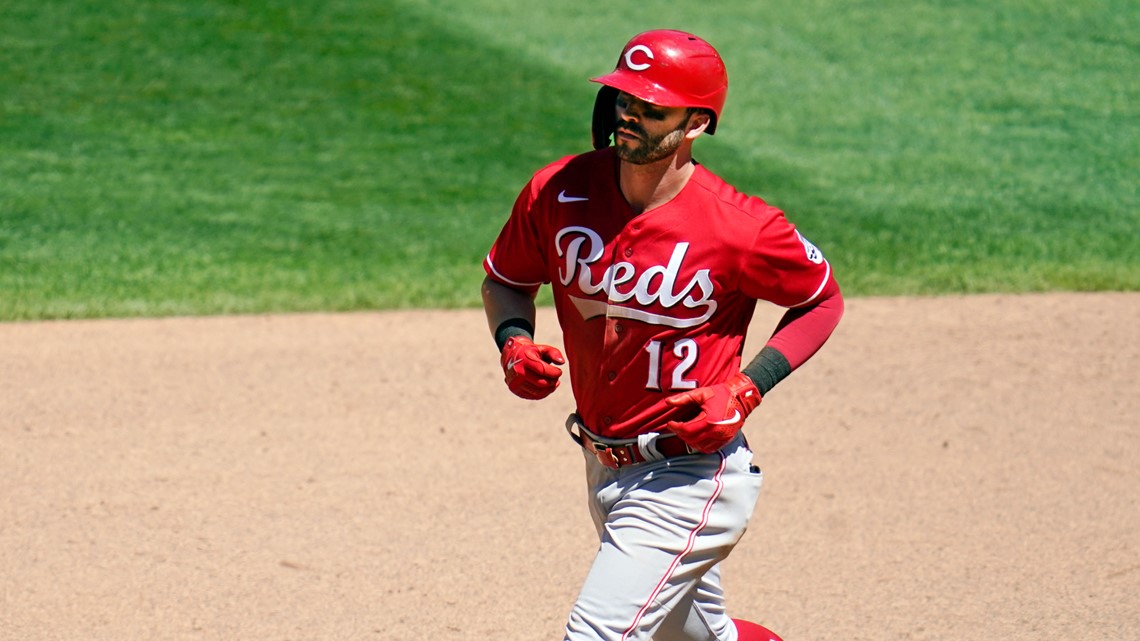 When Tyler Naquin arrived in Cleveland in 2016, it looked like he'd be a part of that team abd specifically their outfield for a long time to come but as everyone knows, things can happen that people don't expect. In Naquin's case it would be injuries.
After batting .296/.372/.514 with 14 home runs and 43 RBI in 114 games in 2016, he only played in 169 games combined from 2017-2019. He saw a resurgence in 2021 when he was with Reds in 2021 batting .270/.333/.477 with 19 home runs and 70 RBI in 127 games but struggled this past season when he split his time with the Reds and the Mets.
Naquin could be the perfect player for a one-year deal that doesn't cost a lot and isn't a high-risk.
Designated Hitter: Luke Voit - 0.4 WAR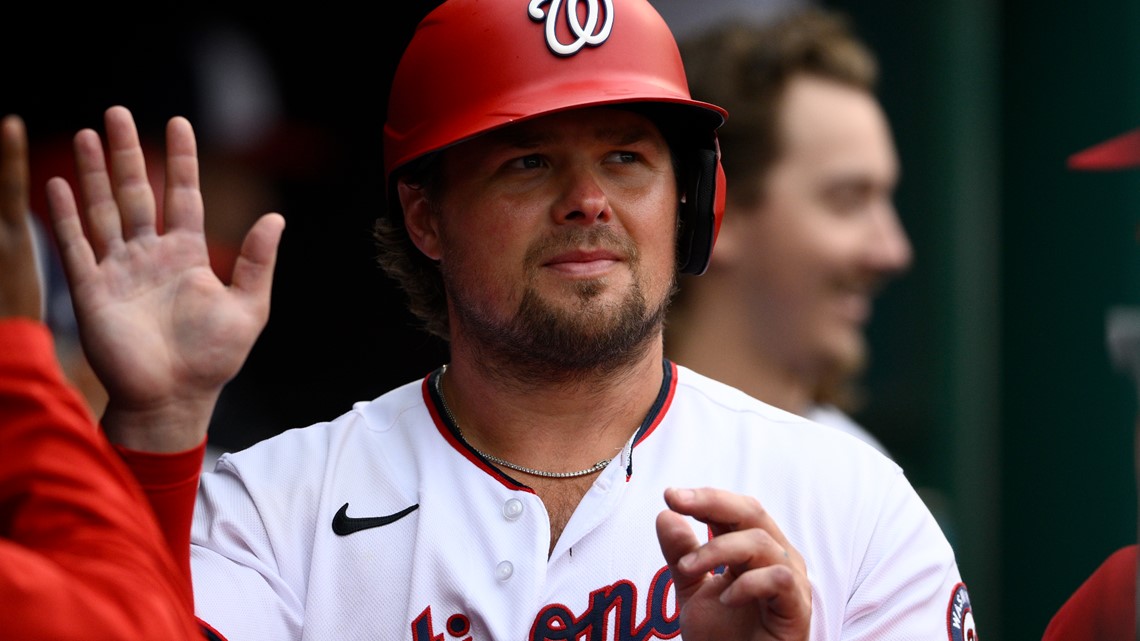 Pickings are slim in the DH position but Luke Voit still has some pop in his bat. He hit 22 home runs between San Diego and Washington in 2022 and his OPS + was a 106.
He played a total of 135 games in 2022 which was an increase from 2021 when he was felled by injuries and the Yankees acquired Anthony Rizzo essentially making Voit expendable. Voit turns 32 next month but with the universal DH, he has a lot more options and who knows? Maybe some NL team will take a chance on him.
Starting Pitcher: Zack Greinke - 3.1 WAR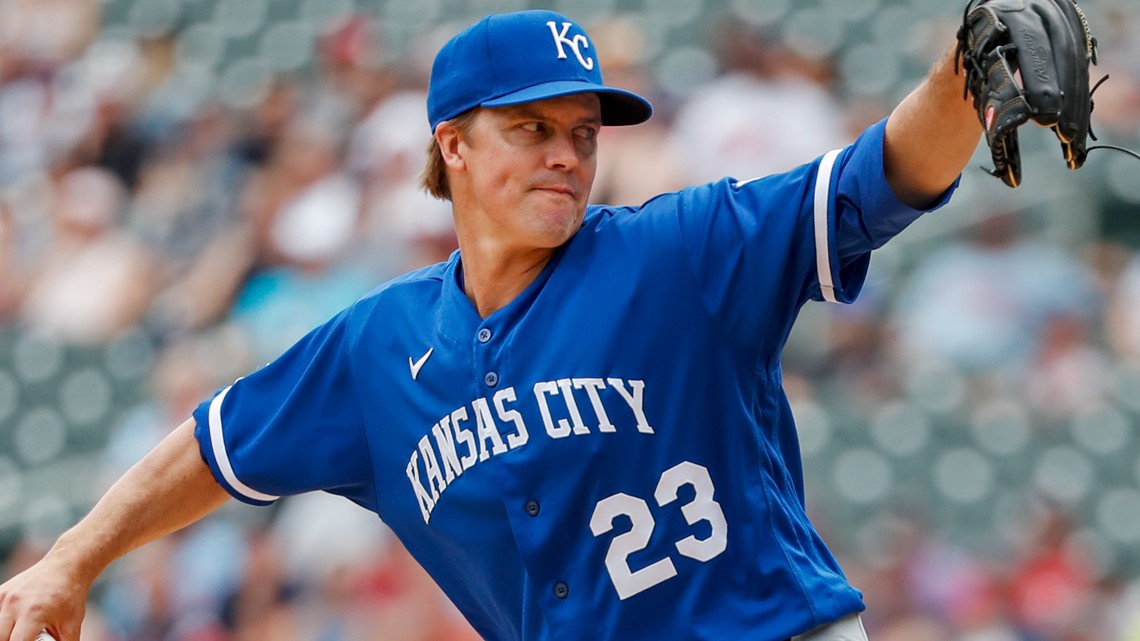 Zack Greinke and Michael Wacha are very close numbers-wise but we're choosing to look at the veteran Greinke for this exercise. Grienke turned 39 in October and he's been around so long that he played with guys like Benito Santiago and Matt Stairs in his first season (2004).
He's become the old, grizzled veteran and he's still a servicable starting pitcher. In 2022, he was on a bad Kansas City team and although he finished with a 4-9 record, his ERA was 3.68 which was better than his 2021 ERA with Houston (4.16). He also pitched 137 innings. No team would expect him to be their ace but his experience could help a team's rotation.
Relief Pitcher: Andrew Chafin - 2.3 WAR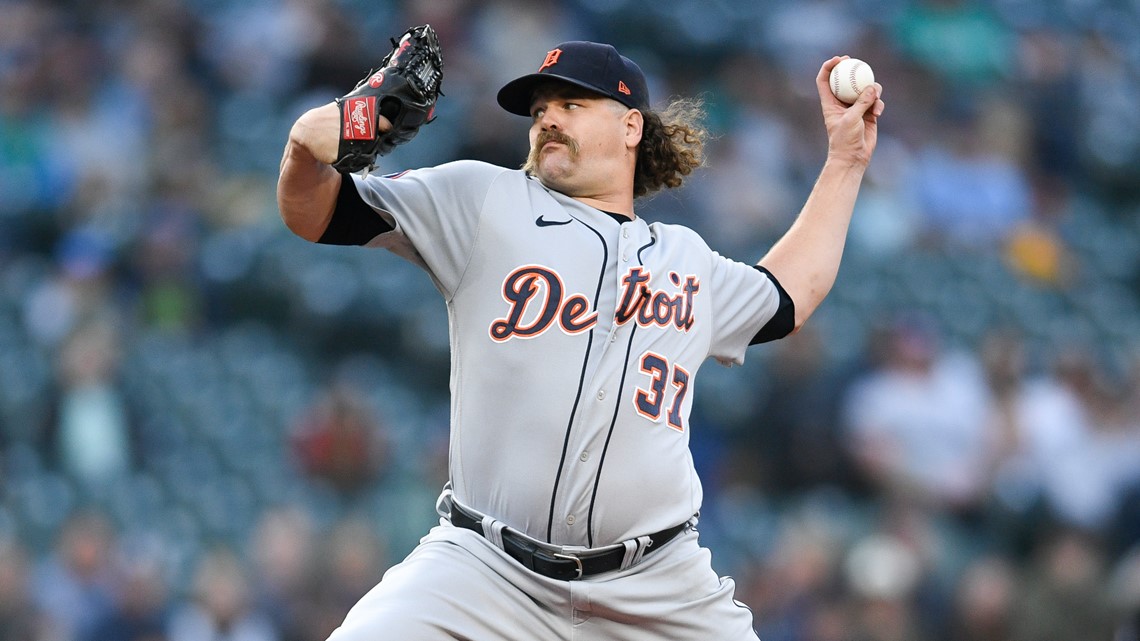 Andrew Chafin appeared in 64 games in 2022 and posted a 2.83 ERA. The left hander signed a two-year deal with the Tigers before the 2022 but opted out this offseason. He had a 10.5 K/9 rate in 57 ⅓ innings and performed well in high-leveration situations. The Mets have been linked a possible destination for Chafin and Jon Heyman reported that the market for Chafin is heating up but it's possible the Mets could go for a different free agent reliever, Zack Britton.