COLUMBUS, Ohio — Ohio State and Michigan found a new outdoor venue to continue their long-running feud.
The bitter Big Ten rivals squared off on the ice Saturday as the schools' nationally ranked hockey teams played at FirstEnergy Stadium, home of the NFL's Cleveland Browns.
More than 45,000 fans were on hand for "Faceoff On The Lake" as the Buckeyes and Wolverines skated on a temporary rink that will also be used for upcoming minor league and high school playoff games.
After a scoreless first period, No. 10 Ohio State scored three goals in a six-minute span of the second period and beat No. 4 Michigan 4-2.
It was the second time the Buckeyes and Wolverines have dropped the puck in Cleveland. In 2012, the schools played at Progressive Field, the Guardians' downtown ballpark a few miles away. Michigan won 4-1.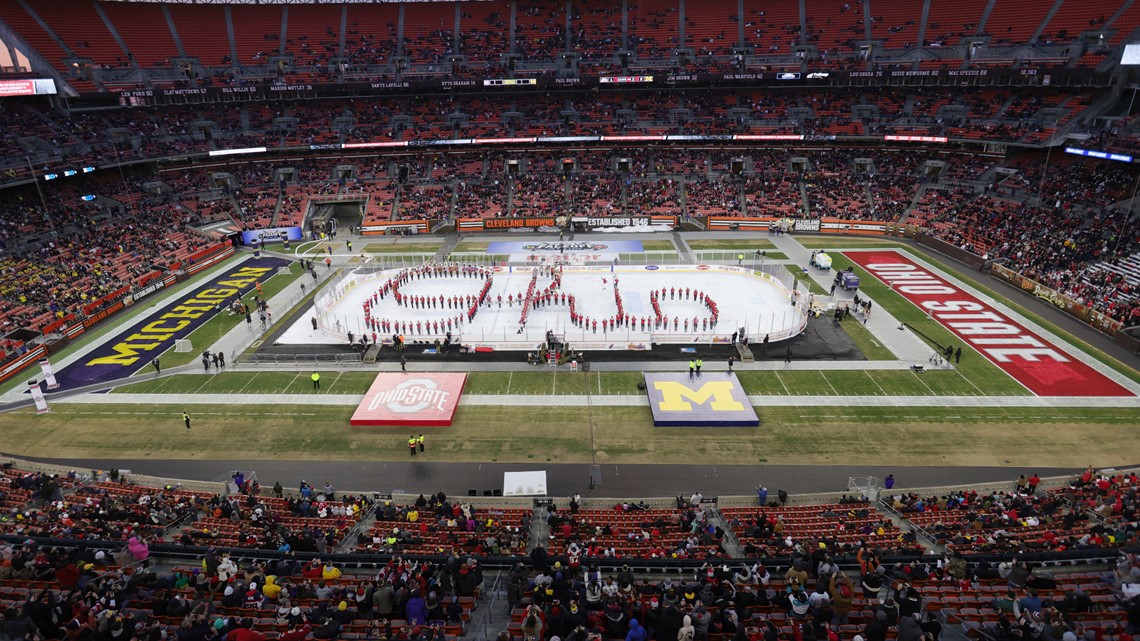 While sticks and gloves replaced helmets and cleats, the game still had a fall-like football feel.
Both end zones were painted in the schools' respective colors. Ohio State's athletic band performed the traditional "Script Ohio" on the slippery surface and Buckeyes players threw around a football before pregame warmups.