The Ohio State Buckeyes have released photos of their Big Ten Championship rings for the 2019 season.
The face of the ring says "2019 Big Ten Champions" with a Block O in front of three Big Ten Championship trophies from 2017, 2018 and 2019.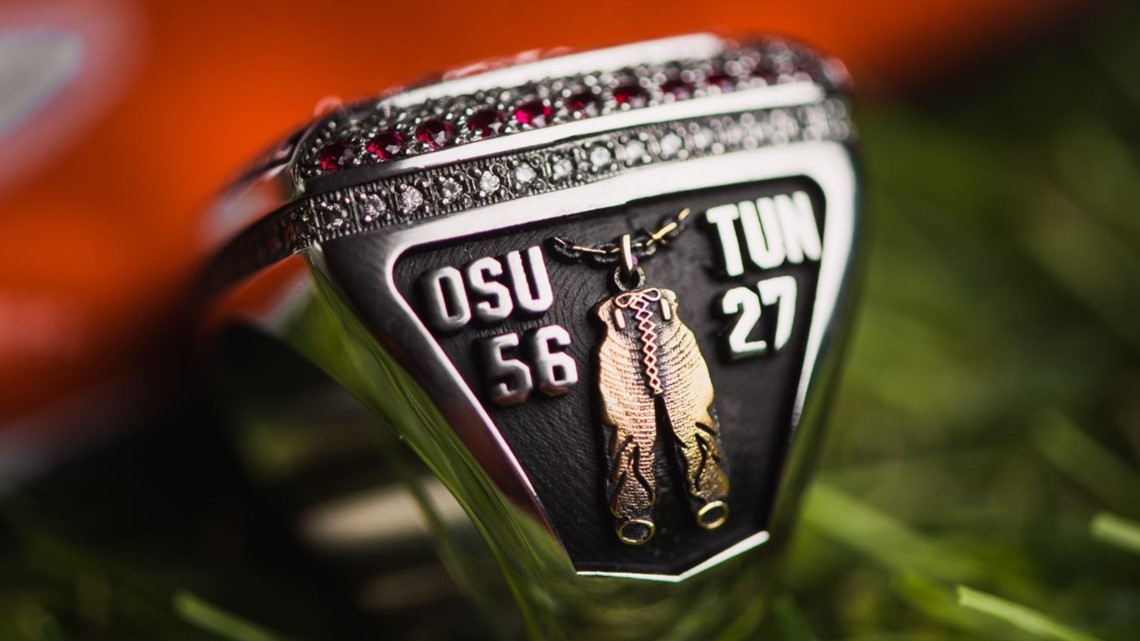 One side features the player or coach's name and position with the Playoff Semifinal logo.
The other side features the score of the Ohio State-That Team Up North game along with a pair of the gold pants the players get for winning the rivalry game.
The underside says "Brotherhood."