The championships will take place Jan. 22 through Jan. 28, 2024 at Nationwide Arena. The results of the seven-day event will help determine national champions.
Olympians like Nathan Chen and Kristi Yamaguchi participated in the championships in the past before skating for the Olympic gold.
U.S. Figure Skating Championship alumni and former Olympians with ties to the Columbus area include Livvy Schilling (2020 U.S. Figure Skating Championships), Marcy Hinzmann (2006 Winter Olympics), Aaron Parchem (2006 Winter Olympics), Tatiana Ratchkova (1992 Winter Olympics), Valerie Marcoux-Pavlas (2006 Winter Olympics) and Alexie Miekoski (2016 U.S. Figure Skating Championships.)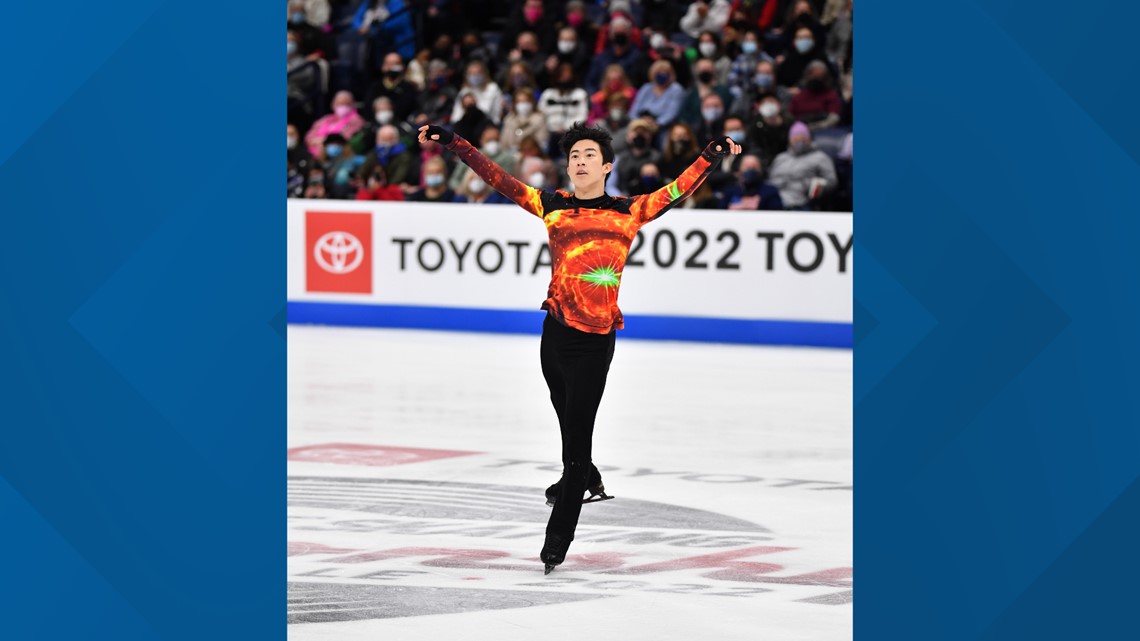 The complete list of athletes qualified to compete at the 2024 championships will be announced in the fall of 2023 after all qualifying competitions have been completed, according to a release from the Greater Columbus Sports Commission.
"We are excited to bring the U.S. Figure Skating Championships and High-Performance Development Camp to Columbus for the first time in 2024," Greater Columbus Sports Commission CEO & President Linda Logan said. "Hosting the championships has been a goal for our city since the early days of the Sports Commission. Our local organizing committee and figure skating community is passionate about elevating the profile of this event by creating memorable experiences for athletes, fans and everyone who comes to visit."
In past events, the championship has generated more than $15 million in estimated economic impact in the market of the host city, the release says.
"U.S. Figure Skating is thrilled to host this prestigious event for the first time in Columbus," U.S. Figure Skating Chief Executive Officer Tracy Marek said. "Nationwide Arena offers the unique benefit of housing two rinks under one roof for a seamless transition from practice to competition for our competing athletes. Plus, its central location in downtown Columbus creates an accessible, fan-friendly and energetic atmosphere that will make an exciting destination for competitors, coaches, their families and fans alike."
In 2016, Columbus hosted the U.S. Figure Skating Annual Meeting. Tickets for the championships go on sale April 4 at 10 a.m. and can be purchased here.
The full list of 17 sessions over six days during the championships is listed below:
Junior Pairs Short Program
Junior Men Short Program
Junior Rhythm Dance
Junior Women Short Program
Junior Men Free Skate
Junior Pairs Free Skate
Junior Free Dance
Junior Women Free Skate
Championship Pairs Short Program
Championship Rhythm Dance
Championship Women Short Program
Championship Men Short Program
Championship Women Free Skate
Championship Free Dance
Championship Pairs Free Skate
Championship Men Free Skate
Prevagen Skating Spectacular