Sponsored: OSUCCC - The James
The Ohio State University Comprehensive Cancer Center – Arthur G. James Cancer Hospital and Richard J. Solove Research Institute wants the community to know: We are here for you, and we are committed to keeping you safe so you can get the treatment you need.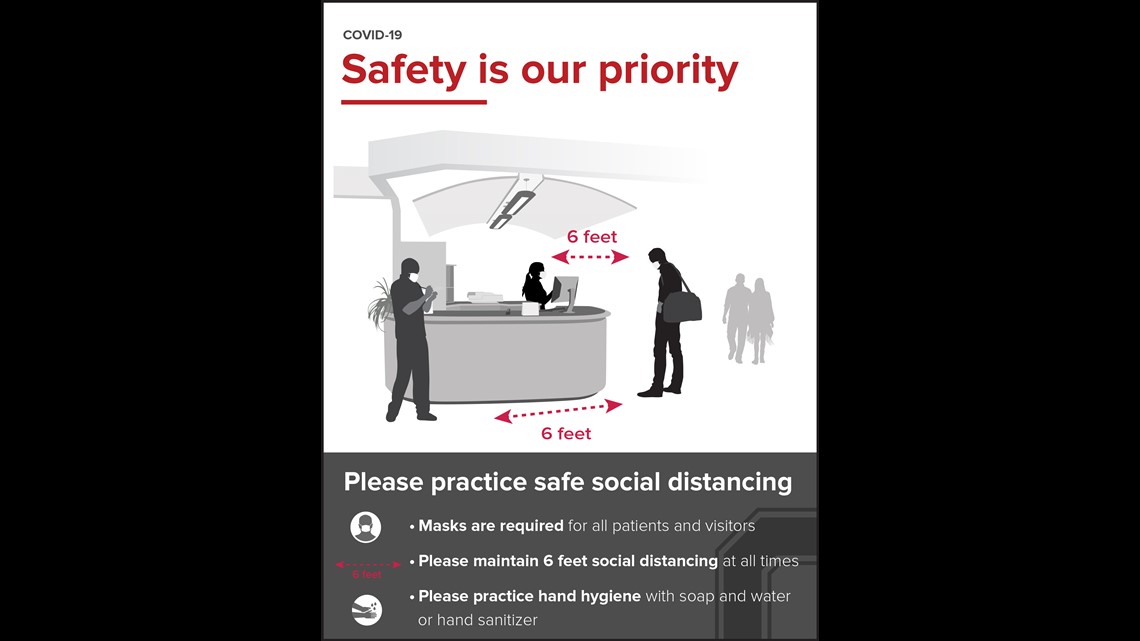 "Universal masking of our staff and patients, frequent handwashing and restricting visitors are important for minimizing exposures to keep everyone safe, but we also have adopted an abundance-of-caution approach in our clinical care operations and are taking many additional steps to ensure patient safety at our cancer hospital and outpatient care facilities," says David Cohn, MD, MBA, chief medical officer at The James and a gynecologic oncologist.
This includes daily temperature and symptom screening of all staff entering clinical buildings – whether in an administrative role or direct patient care. Clinical staff are required to wear both masks and full face shields to cover their eyes, nose and mouth. The James is also restricting visitors in care facilities – a tough but necessary decision that helps reduce sources of potential exposure.
The global scientific community has much to learn about the COVID-19 virus; however, Cohn says it is clear, based on available data, that many people who are infected and not displaying symptoms could still infect other people whose immune systems are not as strong. Because of this, all patients who are scheduled for surgery or a screening or diagnostic procedure are given a COVID-19 test prior to proceeding with care. This information can help providers guide decisions about the timing of care that balance cancer control and COVID-19 risk reduction.
"Many of our cancer patients cannot delay or skip potentially life-saving treatments, and despite COVID-19 people will continue to be diagnosed with cancer. We don't want anybody to forgo seeking medical help out of fear that coming to a health care facility will put them at risk," Cohn says. "As an Ohio State health care community, we are operating with an abundance of caution and controlling the factors we can to reduce risk for exposure so we can continue to ensure that cancer patients have access to the critical, comprehensive care they need."
While The James is able to provide in-person care, many patient follow-up appointments have been transitioned to virtual visits to reduce the number of trips a patient has to make to the hospital. Cancer hospital clinical operations have been modified on a clinic-by-clinic basis to reduce points of contact. For example, some patients may be asked to go directly to chemotherapy to be checked in, have blood draws and receive treatment in the same space.
Cohn says he is concerned that patients may avoid obtaining their regular cancer screening exams or seeking medical advice for symptoms that may be a sign of cancer. He urges people not to delay recommended mammograms, colonoscopies, prostate cancer exams or Pap tests, as science has shown that these screening exams save lives through early detection.
"The last thing we want is for people to avoid seeking medical help and to present with advanced-stage disease that is more difficult to treat," Cohn says. "The James is here for you, and we are working very hard to make our hospital a safe haven that cancer patients can feel confident turning to for care during these uncertain times."