SPRINGFIELD, Massachusetts (WWLP) - All she wants for Christmas is a new work shift for her dad.
A 10-year-old girl from Springfield, Mass. wrote a letter for Santa asking him to change her dad's hours.
"I want very little things for Christmas," the girl named 'Zee' wrote. "I would want one of them to come true, and the only people that can grant my wish is you and my dad's boss."
She asks Santa to move her dad's shift to two hours later.
"He would be so happy," she wrote. "And when he is happy I'm happy."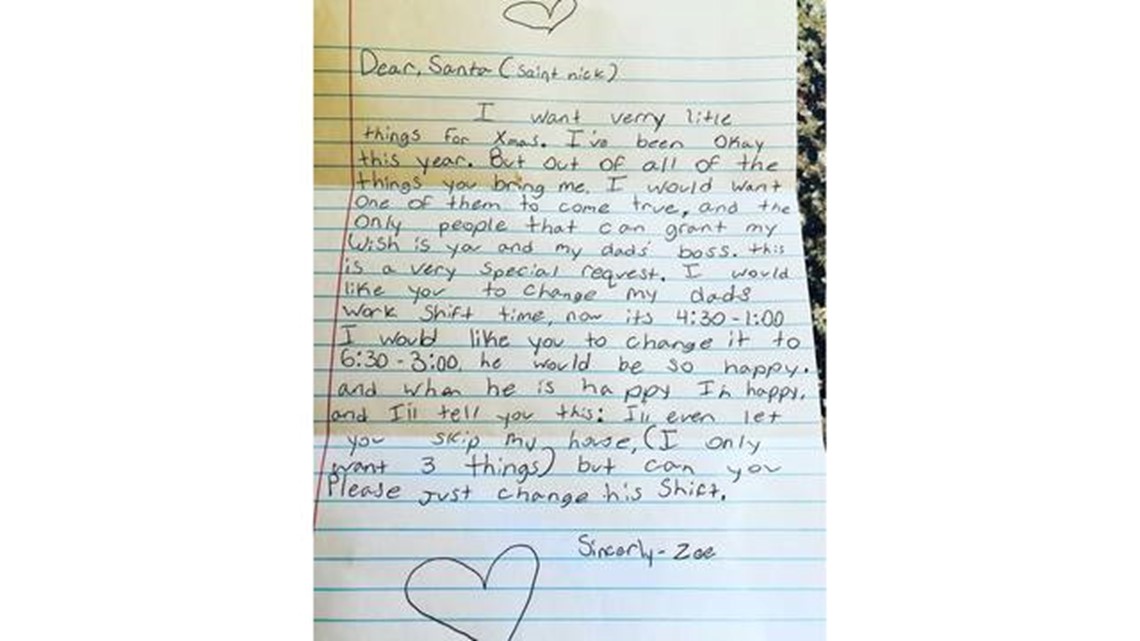 Zee's grandmother shared a photo of the letter via Reportlt@wwlp.com