COLUMBUS – The family of a murdered Ohio State student joined state lawmakers Wednesday morning to formally introduce the Reagan Tokes Act.
The bill – named after Reagan Tokes – will attempt to overhaul several parts of Ohio's criminal justice system – including doing away with determinate prison sentences, reducing caseload burdens for parole officers and changing how GPS technology is used to track convicts once they're released from prison.
A news conference announcing the bill was held Wednesday at the statehouse. Watch in the video player below:
Brian Golsby, the man charged with the kidnapping, rape and murder of Tokes, has pleaded not guilty to an 18-count indictment. His trial is slated for February.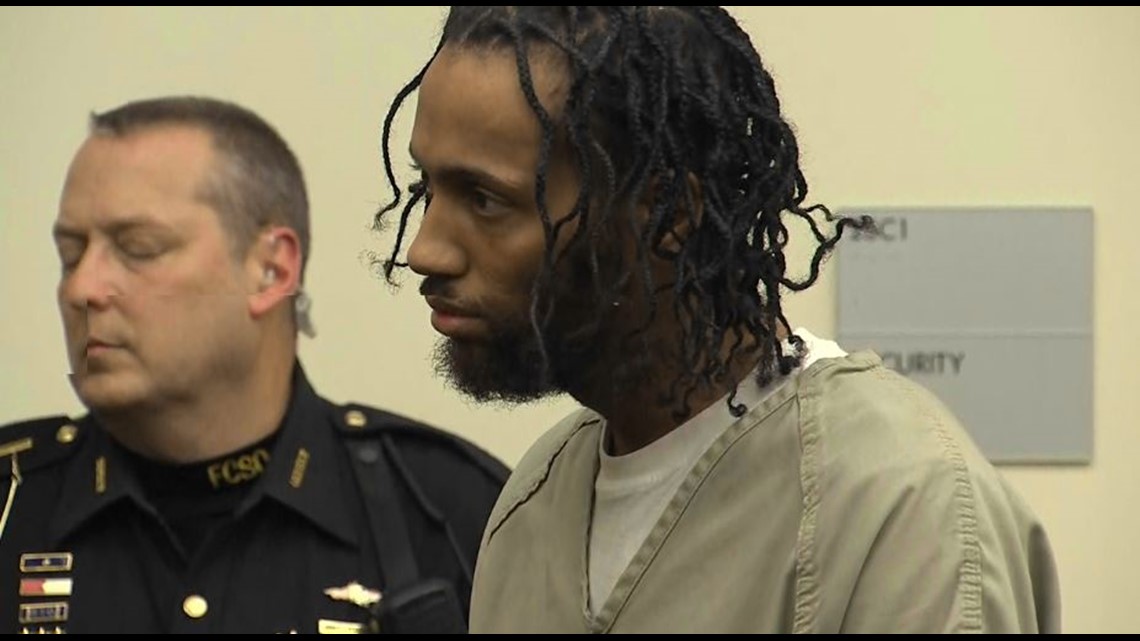 10 Investigates series of reports over the summer illustrated how authorities said Golsby was not closely watched after his release from prison last fall and GPS data, police say, showed he allegedly committed a series of robberies in the days leading up to Tokes' death.
Tokes, an OSU student, was found raped and fatally shot in metro park back in February. DNA from a cigarette butt found in Tokes' car linked Golsby to the case, police say.
Golsby is a violent ex-con who was released from prison three months before Tokes' death.
Upon release, Golsby's housing request was rejected by Alvis because he had served time for robbery and attempted rape. Instead, Golsby ended up staying at the EXIT program, a less restrictive community residential program that did not closely monitor his whereabouts, state parole records reviewed by 10 Investigates show.
Golsby was assigned a GPS tracking device by Alvis Inc. – a halfway house - at the state's request. But that information was not closely watched, records show.
And when authorities did examine the GPS ankle monitor, the data allegedly placed Golsby in the areas of several violent robberies in the German Village area in the days and weeks that preceded Tokes' kidnapping and murder.
Earlier this month, his attorneys made an unsuccessful pitch to have his trial moved out of Columbus. Judge Mark Serrott denied the defense attorneys' motions to remove the death penalty from consideration.
Last week, 10 Investigates broke the story about an email sent to House members in early September as part of an attempt to drum up co-sponsors for the bill.
The proposed Reagan Tokes Act will attempt to address four key shortfalls in the criminal justice system. The bill follows a series of reports by 10 Investigates this summer which highlighted how parole officials, the state and private agencies failed to monitor Golsby.
Rep. Kristin Boggs, D – District 18, one of the co-authors along with Rep. Jim Hughes, R- District 24, said the bill has already received bi-partisan support, including several members from the Columbus delegation.
The four key areas within Ohio's criminal justice system the legislation will address:
Makes sentences indeterminate for first and second-degree felonies, and third-degree violent felonies, which gives judges more discretion for sentencing
Requires the Ohio Department of Rehabilitation and Correction (DRC) to create and recommend a reentry program for violent and dangerous felons not accepted into other reentry programs such as Alvis House or Oriana House
Requires the DRC to establish parole officer guidelines, including a minimum number of hours that an officer must dedicate to a parolee, which will ensure proper oversight for all parolees
Creates a new policy for offender GPS monitoring in order to better identify suspicious activity based on the offender's location
Ohio State University issued the following statement following the announcement of the Reagan Tokes Act:
"The Ohio State community was deeply shocked and saddened by the murder of Reagan Tokes. She was awarded a posthumous degree in May and will remain in our hearts forever. We support anything that bolsters the safety of our campus community, which is always our top priority, and the university will review this proposed legislation."