MARSHALLTOWN, Iowa — There are few things sadder than a love story cut short by tragedy.
One of those stories comes from town in Iowa, where employees noticed that a goose, Blossom, was acting oddly after the death of her mate, Bud.
Blossom and Bud lived on the pond at Riverside Cemetery in Marshalltown. Cemetery staff said Blossom's grief was as evident as any human's after Bud died, according to CBS News.
General Manager Dorie Tammen said Blossom started hanging out near the front office, always staring at herself in the glass or the model tombstones.
Blossom wanted company, even if it was just in the form of a reflection.
Tammen posted a personal ad on Facebook for the "lonely, widowed domestic goose," writing that Blossom wanted a "life partner for companionship and occasional shenanigans." In the ad, Tammen called Blossom "youthful, adventurous and lively."
The joke worked. Tammen heard from Deb and Randy Hoyt, owners of a widower goose named Frankie.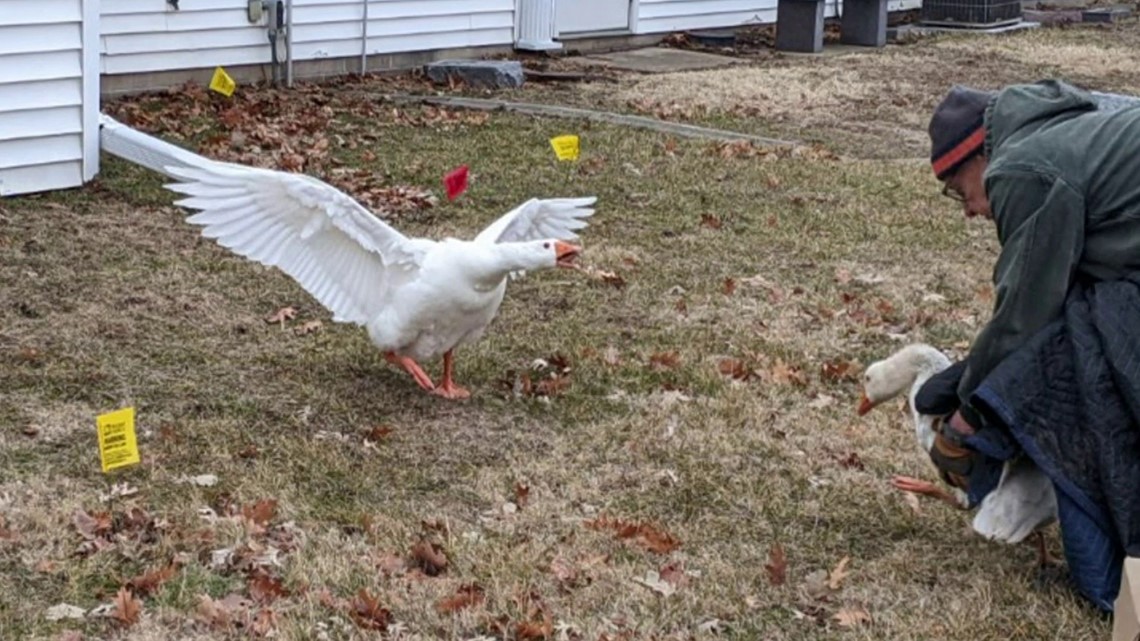 Just like Blossom, Frankie was in need of a mate.
"He (was) so lonely," Deb Hoyt said.
So, a blind date was set up and Blossom welcomed Frankie with open wings.
"They started walking off together and they haven't really left each other's side since," Tammen said.