WASHINGTON — When Blake Shelton announced he was leaving "The Voice," fans of the NBC singing competition were heartbroken, but also immediately curious. Who would the show pick to replace such a fan-favorite coach who's been around since the show's start?
Finally, we have an answer.
Country singer, sitcom star and famous redhead Reba McEntire will be joining the show for Season 24.
NBC announced the new coach lineup Monday, saying the country superstar will join returning coaches John Legend, Niall Horan and Gwen Stefani as they scout for musical talent in their iconic red chairs.
Stefani, who is married to Shelton, and Legend, are both veterans of "The Voice" and took a break from the show for Season 23.
Reba is a familiar face for fans of the show. She was the "mega mentor" for Season 23, helping contestants from all three teams get ready for knockout rounds. She was also one of Team Blake's coaches in the first season of the show way back in 2011.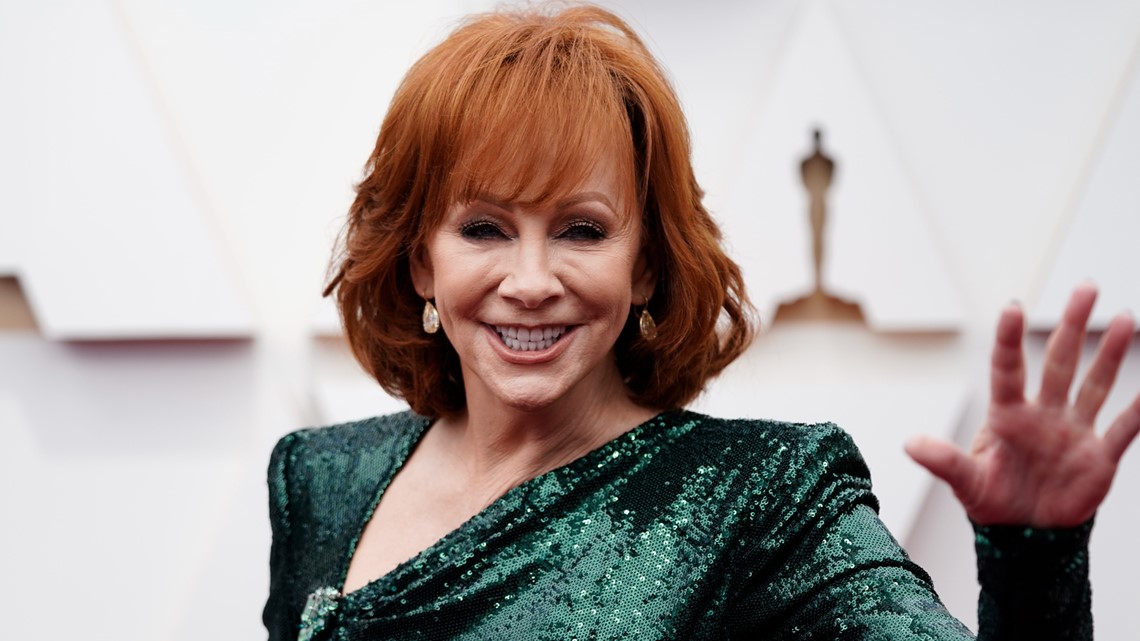 He has been a coach on the singing competition since its first season. He has racked up eight wins over 21 seasons and has coached 15 artists whose songs have hit number one on the iTunes Top Songs chart, according to NBC. Shelton even met his wife, fellow coach Gwen Stefani, during filming.
But despite the fond memories, the singer started thinking about moving on during the COVID-19 pandemic.
"I think I was close to calling it a day right when COVID hit," Shelton explained in an interview with fellow Season 23 coaches Kelly Clarkson, Niall Horan and Chance the Rapper on TODAY.
"And then, because of COVID, I didn't want to walk away from the show and leave everybody in a bind. I mean, this show changed my life. I'll stay here until the world kind of gets back to normal again," Shelton explained.
Season 23 is rapidly coming to an end, with Monday beginning the semi-finals and the start of live performances from the top eight artists for a spot in the finale. Watchers will get the final say, voting through their phones in real time with the winners revealed at the end of the show.
"I've been wrestling with this for a while and I've decided that it's time for me to step away from 'The Voice' after Season 23," Shelton said. "This show has changed my life in every way for the better and it will always feel like home to me."