COLUMBUS, Ohio — The family of fallen Washington Township firefighter Charles Swank was given the gift of a lifetime.
Swank died after a training exercise in Florida last December, leaving behind his wife, Alaina, and five children. On Thursday, they learned that the Tunnel to Towers Foundation (T2T) has paid off their mortgage in full.
The foundation gifts mortgage-free homes to Gold Star and fallen first responder's families who have young children.
"T2T has been an amazing blessing to our family. I can't even put into words the amount of gratitude I have for this foundation. Amidst this awful tragedy that we have endured, Tunnel to Towers has shown us nothing but love and support. They lifted a giant burden from my shoulders and for that, I will be eternally grateful," said Alaina Swank.
Charles was training in Florida when he collapsed. His family said he died of a heart attack.

"The biggest thing he taught us is his work ethic. He had a lot of grit and worked very hard. He expected nothing less from any of us," said son Kasey Swank in December.
Leo Swank, Charles' older brother, was serving overseas when he heard the news.
"I was devastated," Leo said.
That service to the country runs in the family.
On Sept. 11, 2001, Charles was a senior in high school. After seeing the Twin Towers fall, Charles decided to go to a recruiter's office and enlist in the Army.
He served for four years and returned home to become a firefighter. He began his full-time firefighting career in Mount Vernon.
Leo, and their dad, both served in the military and were firefighters as well.
Their dad, at 50, died a similar death.
"I firmly believe it is a genetic thing. The circumstances around it are very eerily similar from when dad died," Leo explained during an interview in December.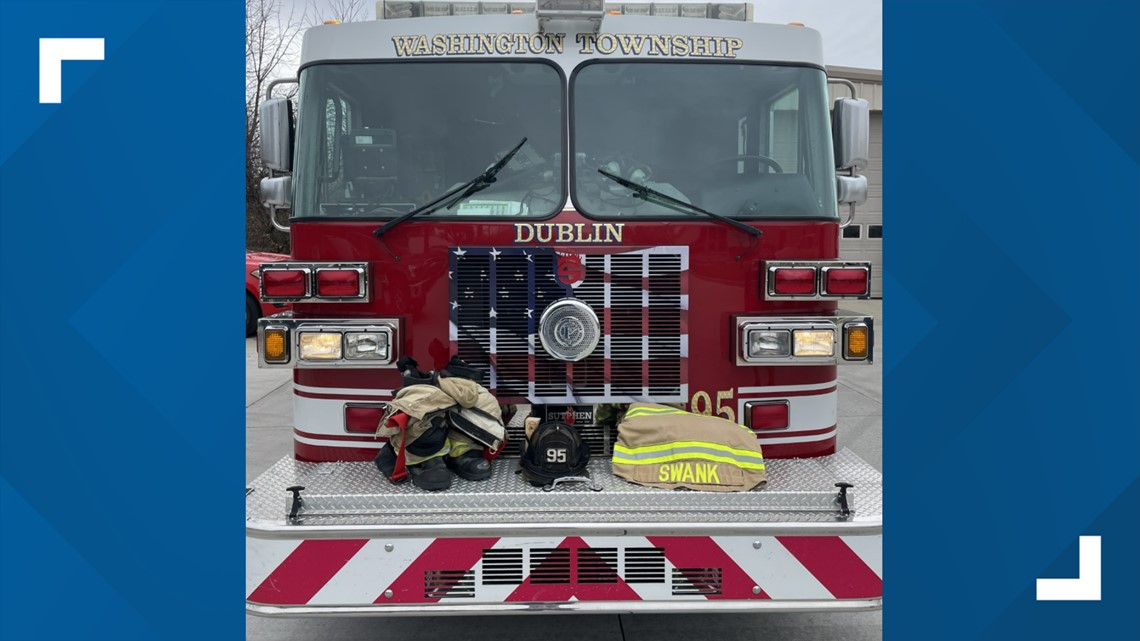 His other family, the firehouse family, told 10TV that Charles was a mentor, a leader, someone you wanted to work with.
T2T said in a release the gift was given in observance of Memorial Day.
"To all of the families who know the true meaning of Memorial Day, I thank you for your service and sacrifice. We know that no service member serves alone. It is our honor to support these families who have sacrificed so much so we can all enjoy the freedoms America has to offer," said Frank Siller, chairman and CEO of the Tunnel to Towers Foundation.