COLUMBUS, Ohio — Ohio House Speaker Larry Householder and four other men were charged Tuesday in an alleged bribery scheme.
All five are facing federal racketeering charges related to "a significant conspiracy" case tied to House Bill 6 and the $1 billion bailout it provided to help secure the future of two aging nuclear power plants in Ohio.
They are also accused of having received approximately $60 million placed with Generation Now, a political operative group, placed there from an energy company and its affiliates during this three-year period.
Householder is a Republican representative from Glenford in Perry County. He serves the 72nd House District which covers Perry County and Coshocton County and part of Licking County.
He was elected by representatives to serve as Speaker in January 2019 after the former Speaker, Cliff Rosenberger, stepped down amid an FBI investigation.
Householder was a member of the Ohio House from 1996 to 2004 and was elected as Speaker in 2001 and 2003.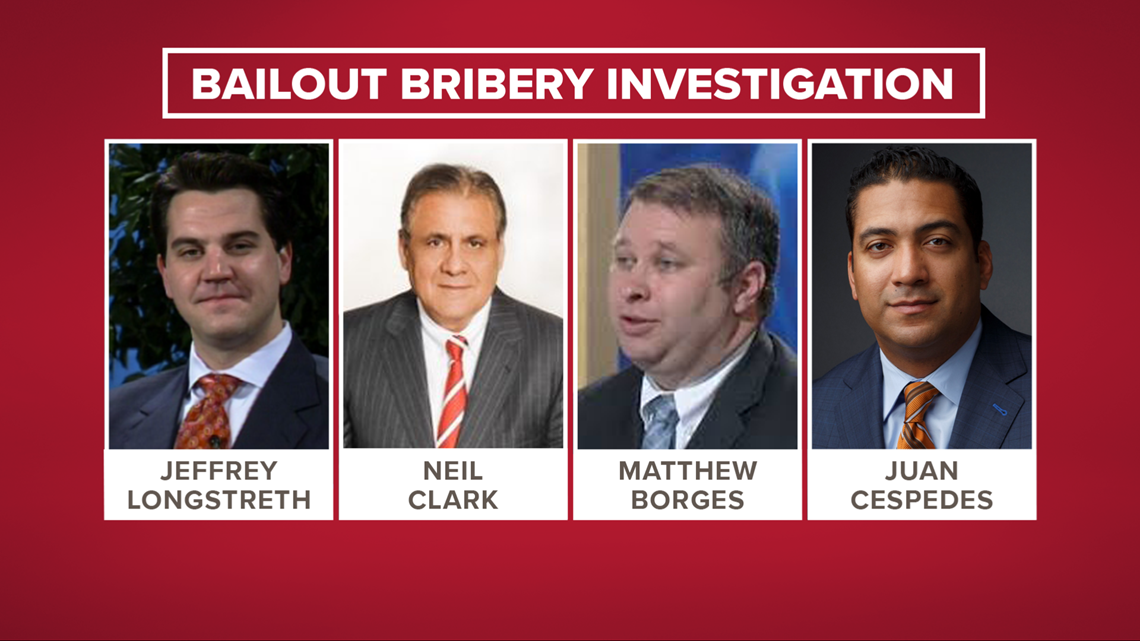 Jeffrey Longstreth, 44 of Columbus, is Householder's longtime campaign and political strategist
Neil Clark, 67 of Columbus, is a longtime Statehouse lobbyist. He owns Grant Street Consultants and also served as budget director for the Ohio Republican Caucus.
Matthew Borges, 48 of Bexley, is a lobbyist and the former Chairman of the Ohio Republican Party.
Juan Cespedes, 40 of Columbus, is a co-founder of The Oxley Group, a Columbus-based consulting firm, and is a lobbyist.
Prosecutors did not request that the men be held in federal custody but did demand that as a condition of their bond, they must turn in or not seek passport, must turn over any firearms they possess, must not have contact with co-defendants and must not travel outside the southern district of Ohio while the case is pending.