Each of the 12,000 pinwheels represents an organ transplant performed at the Wexner Medical Center since 1967.
The 15th annual Buckeye Pinwheel Planting and Transplant Reunion was held in the medical center's front plaza and the pinwheels will remain on display through the month of April, which is Donate Life Month.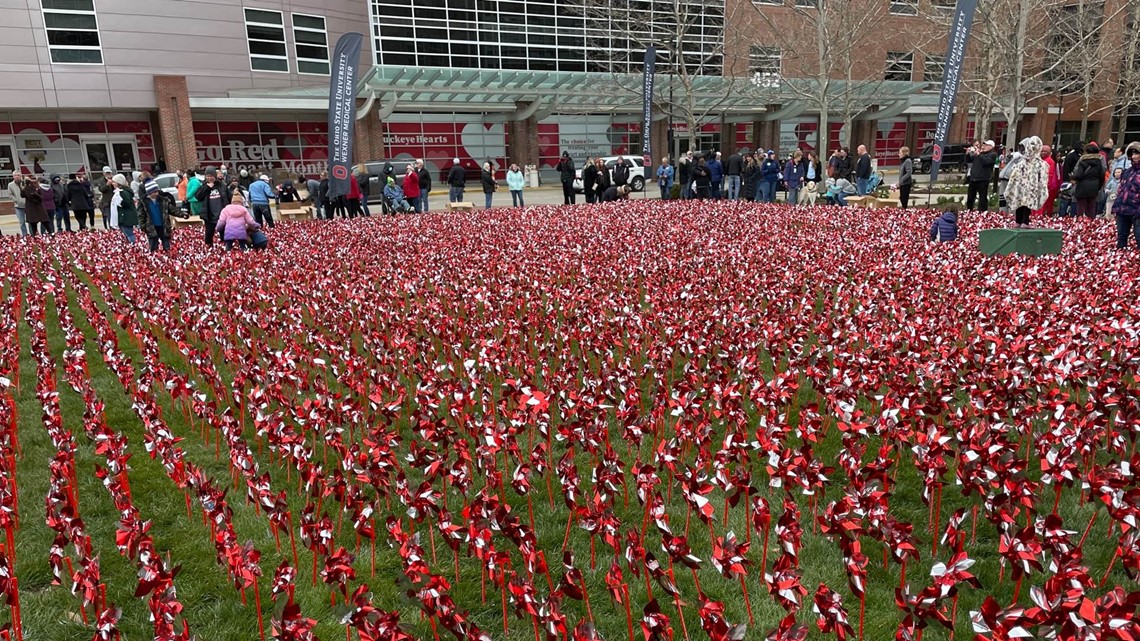 The ceremony began with the pinwheel dedication featuring a transplant recipient and organ donor family and then the planting of the pinwheels.
According to the Wexner Medical Center, the pinwheel's eight spokes supported by one stem represent the power of one person to save up to eight lives through organ donation and transplantation.