LEWIS CENTER, Ohio — Route 23 between Orange and Home roads was closed in both directions for several hours on Monday after a truck hauling a trailer carrying containers of hydrogen fuel exploded following a crash.
A 2020 Toyota Corolla was traveling south on Route 23 when the driver tried to make a left turn onto Orange Point Drive, according to OSHP. The truck was traveling north on Route 23 and the two vehicles made contact in the intersection. Both vehicles traveled off the right side of the road.
When the truck and the Toyota collided, the containers ignited and caused the truck to catch on fire. The Orange Township Fire Department said the flames melted traffic lights and caused damage to utility lines.
Three people were transported to a hospital with minor injuries.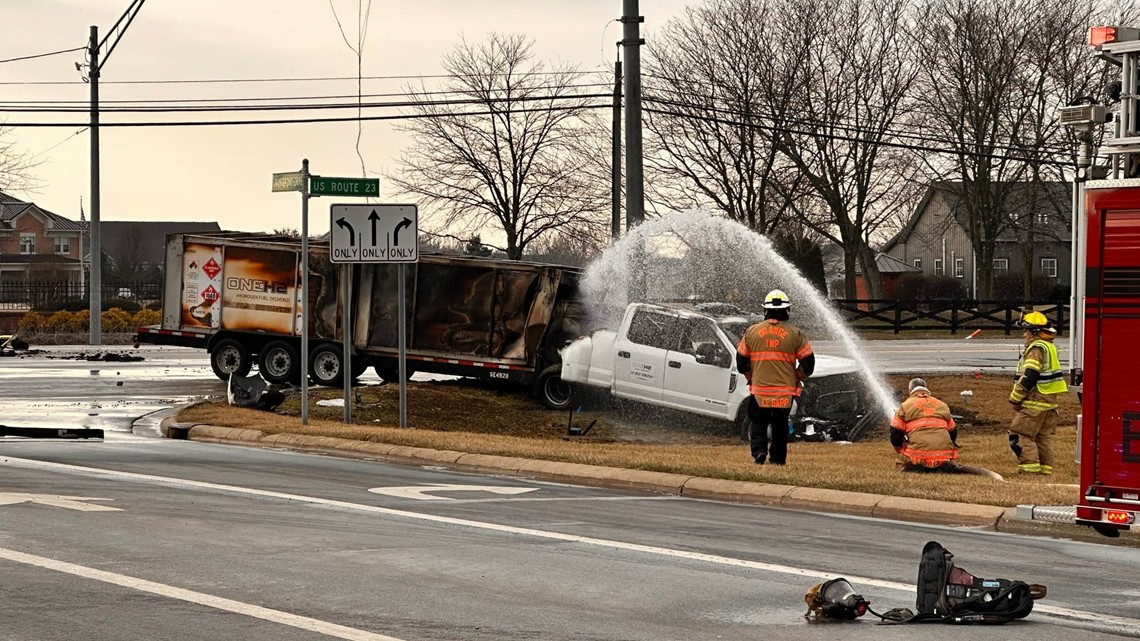 Both directions of Route 23 in between Orange and Home roads are now back open.