WAVERLY, Ohio - Some teenagers in Pike County are getting a break from their home life thanks to a new program.
Hurt to Hope, a pilot program in the state of Ohio, opened in Waverly at the YMCA in January.
Governor Kasich mentioned the program on Tuesday in his State of the State address.
The program is a safe place for teenagers to go who might not have the best home life. So far, 14 are enrolled. It offers counseling, community service, hope, and trust.
10TV reporter Bryant Somerville had a candid conversation with some girls who are part of this program, about their troubled childhoods.
"I've been through a lot," LeAndra Pompa said. "My mom tried to suffocate me at one point and she gave me to Children Services when I was 15."
"Watching our parents be jerked out of the house by cops and being taken away from our parents," Kaitlin Lansing said.
"Physical abuse and emotional abuse," Daisy Tolliver said.
"My mom gave me up because she couldn't take care of me and I don't know who my dad is," Autumn Kellermann said.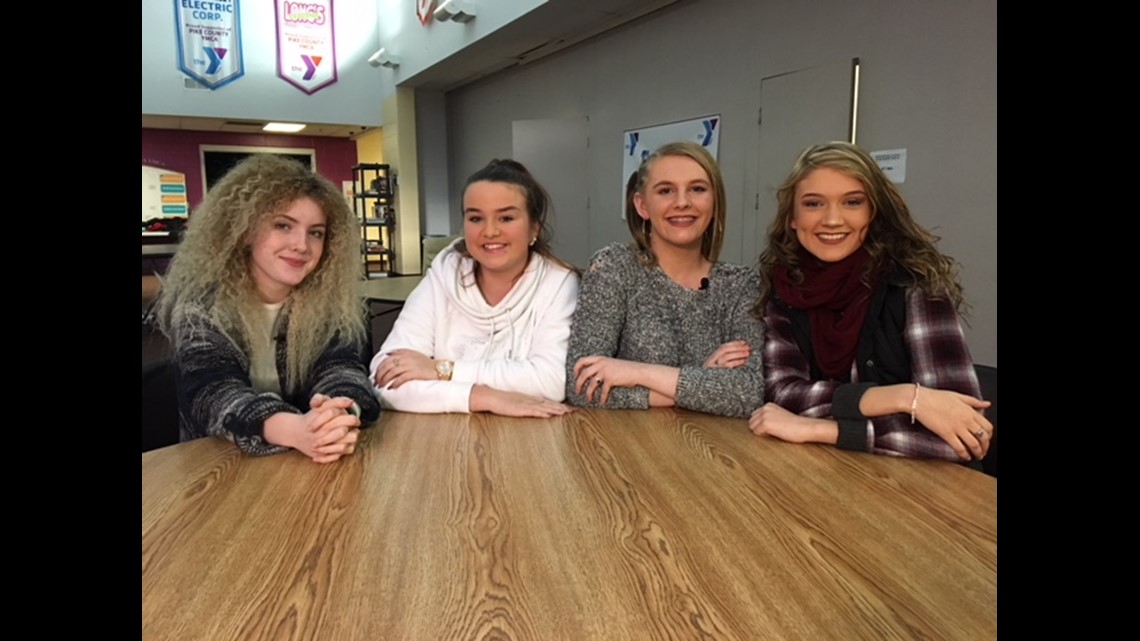 Kellermann is 14. So is Alyssa Madden, Brie Conley and Ashtyn Rodgers. Pompa is 16. Tolliver, Lansing and Faith Butler are 15.
They all have something to say.
"They can speak up and not be afraid to tell people what they've been through," Pompa said.
"They have a voice and they can be heard," Kellermann said.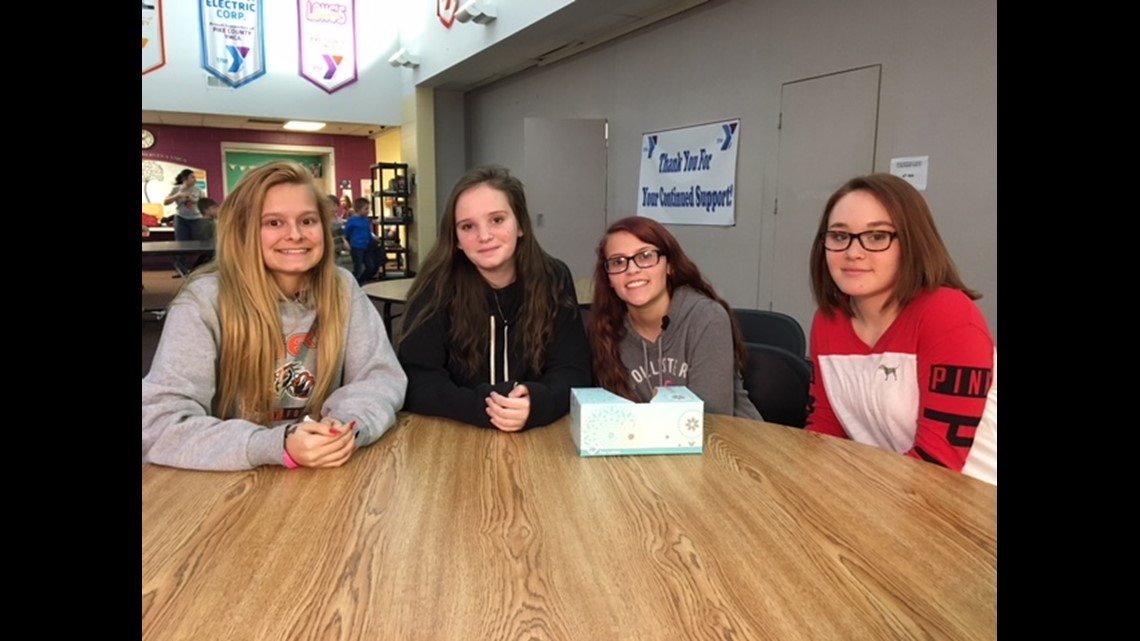 "I don't think being able to talk is the problem," Kim Conley said. "I think the barrier is the listen."
Conley has been listening since Jan. 15, when Hurt to Hope, a pilot program in the state of Ohio, opened in Waverly at the YMCA.
"I haven't seen something quite like this," she said.
"I know that trust is a big issue here because our parents left us abandoned and neglected," Pompa said. "Sometimes my mom would even call and tell me to kill myself and sometimes it makes me feel like I'm worthless, but I know that all these girls think different of me."
What they want to do is talk to others.
"We're not only here to speak for Waverly," Tolliver said. "We're here to speak for everyone."
They also want to listen.
"Nobody else is going to do it, so we have to step up and we have to do it," Tolliver said.
Conley said there is no cost for the teenagers and, so far, the program is free. She said the YMCA is talking with the Governor Kasich's office to work out compensation for the future.
"I don't think there's a dollar amount attached to them," Conley said. "They're an investment. They're an investment into the future of this county."
Conley said phase one is the 14 teenagers in the program. Phase two is to bring in about 75 teenagers by April. Phase three is to expand the program to all of Pike County.
In Tuesday's State of the State Address, Governor Kasich said he would like the program to eventually be statewide.