THE PLAINS, Ohio — Joe Burrow's impressive football resume includes a College Football National Championship and the Heisman Trophy but the one thing absent in his young career is a Super Bowl title.
It may come sooner than later.
On Sunday, Burrow and the Cincinnati Bengals will march into Kansas City where the defending AFC champions will take on the Chiefs for a chance to play in the Super Bowl in Glendale, Arizona.
Burrow's legion of fans in southeast Ohio in the small towns of The Plains, Athens and beyond will be glued to the TV to watch this hometown legend.
"It's absolutely crazy. Every bar, every place is packed. Everyone is wearing Joe Burrow's number, even the houses have flags with Joe Burrow's number. It's just so much fun," says Julia Kara, an Ohio University student.
Inside Gigi's Country Kitchen, you will find a wall of Joe Burrow posters and two signed helmets from LSU and the Bengals.
Burrow's football success has been good for business.
"We've had a lot of people eat here for good luck this week," says General Manager Jennifer Cooksey.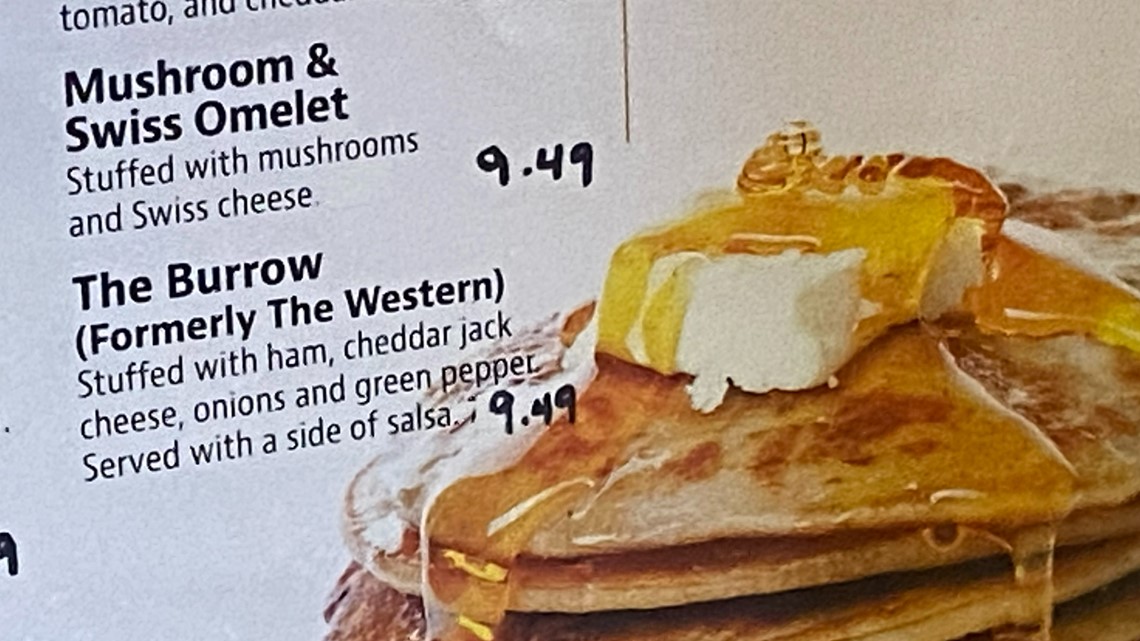 "Formally the Western Omelet, it has ham, green peppers and cheese and Joe likes it with a double side of hash browns and a biscuit," she said.
Tim Martin owns "Ohio is Home" in downtown Athens. He designs Burrow themed t-shirts. He says the Burrow story is what people are gravitating toward, not just the football player.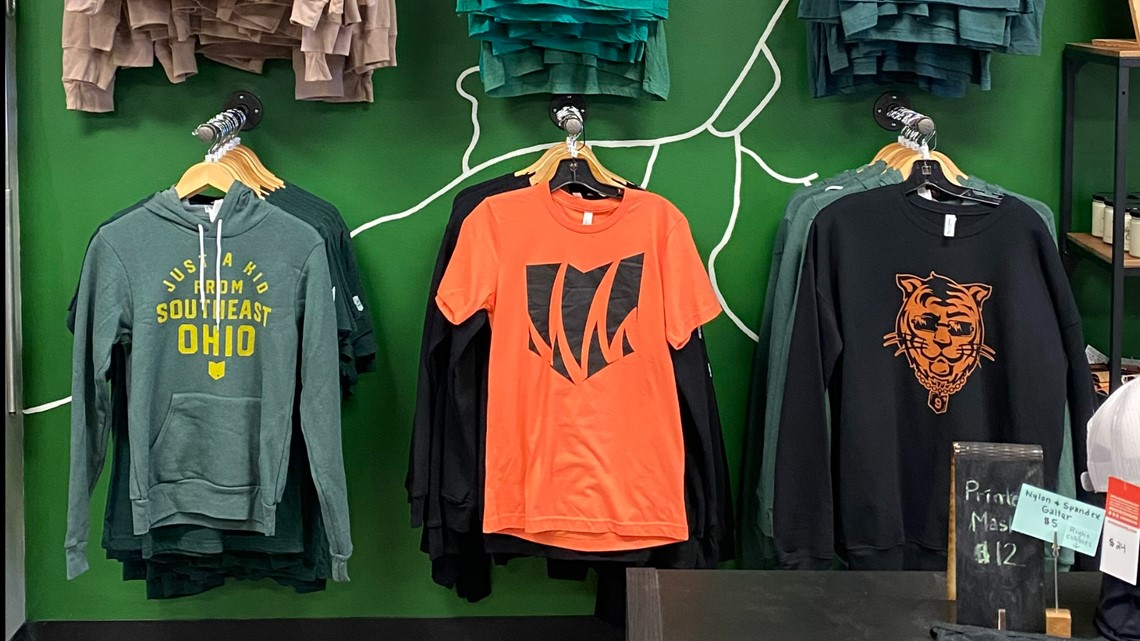 "For kids to realize that we are down here in southeast Ohio, we are often forgotten. We are not Columbus, we are not Cincinnati or Cleveland but big stuff can still happen down here," Martin said.
Martin created a new sweatshirt on his Facebook page and already had a stack of pre-orders. One of his most popular designs is the phrase Burrow used when he won the Heisman: "Just a kid from southeast Ohio"
The pride is evident. Burrow's face is on the fire department, there's a "Who Dey Go Bengals" sign at the local McDonald's, outside Gig's Country Kitchen the sign reads, "Joe says spend that Atlanta refund here" in reference to a game that the NFL sold tickets for between Buffalo and Kansas City that never happened.