ROSS COUNTY, Ohio — On a hot sunny day in September, Sgt. Eric Kocheran stepped on the mound at the VA Memorial Stadium in Chillicothe.
He picks the perfect pitch and throws it for a strike. It's all a part of the Guns versus Hoses charity softball game that was organized in his honor.
It's been nearly 10 months since Sgt. Kocheran was shot after an exchange of gunfire outside of the Ross County Sheriff's Office.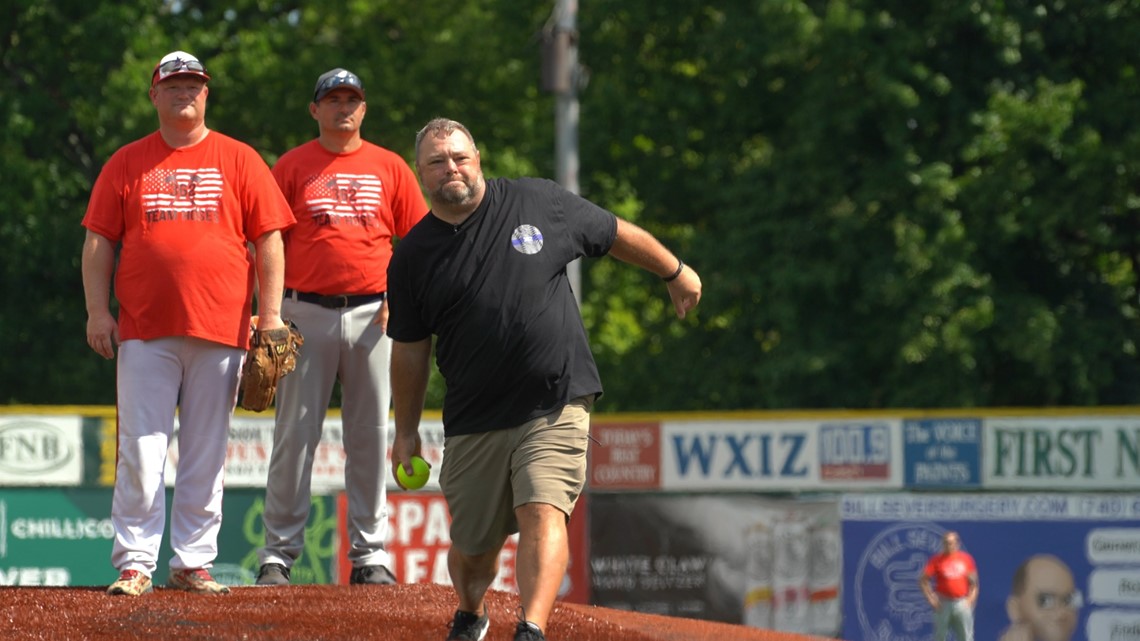 Kocheran recalled the day on Nov. 17, 2022, saying that he needed to go fill out some paperwork at the office downtown before his three days off.
He was just about to finish his shift so he took his vest off and threw it in the back of the truck to relieve some pressure before heading in. A couple of minutes later there was a knock on the back door.
There standing was 42-year-old Nicholas Mitchell. In Kocheran's body camera video, Mitchell asks for help and for Kocheran to get a couple more officers.
Kocheran told 10TV's Richard Solomon that usually a knock on the door is someone with questions about where to pay the bond for friends or directions to different buildings in the city.
When asked why, Mitchell said somebody told him they were going to hurt his family and they wanted him to hurt kids. He then said he couldn't do that, so he "has to do this" and pulled out a gun.
In response, Kocheran said he told Mitchell multiple times to put the weapon down as he drew his gun. The two exchanged gunfire, firing multiple shots. Mitchell was killed in the shooting and Kocheran was severely injured and was rushed to the hospital.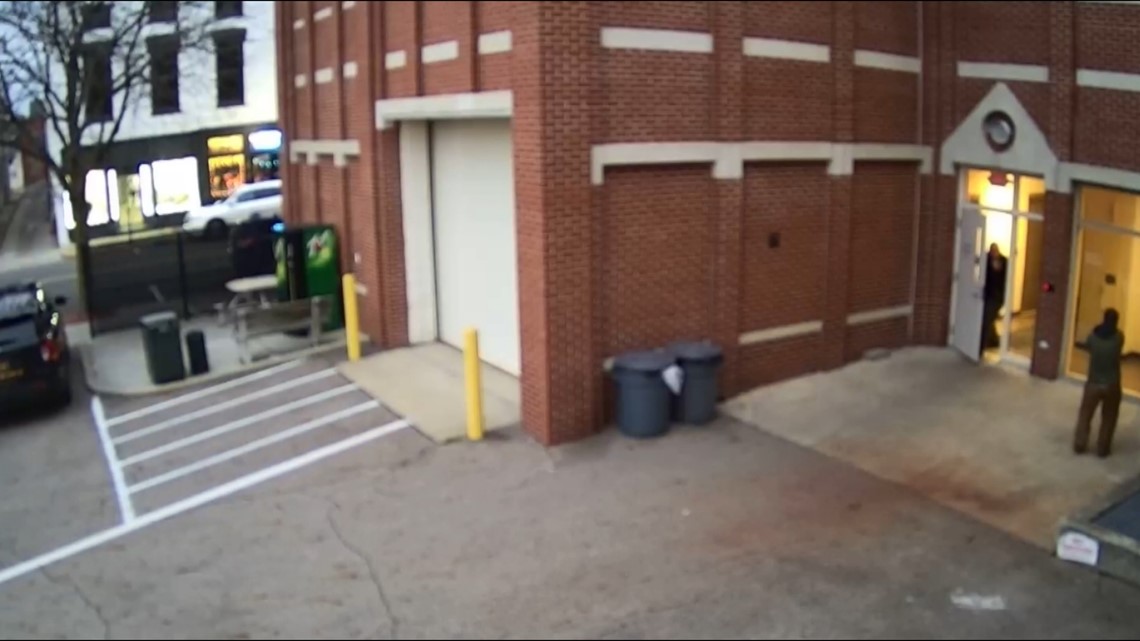 That day was the first day the deputies were wearing their new body-worn camera system, which starts recording when there is sound over a certain decimal.
"The scars on my body are a reminder daily when I look in the mirror, and just feeling your emotions they run crazy... you know. I've run every gambit of emotion," Kocheran said.
When Kocharan was admitted to the hospital, the community of Chillicothe held a vigil and prayed for his recovery.
"I've spoken with the doctors who operated on me, and they said at one point, 'we didn't think you were going to make it. we really thought you were going to pass,'" said Kocheran.
Kocheran said the tragedy is he wishes he could've helped Mitchell.
"This gentleman lost his life and I feel there's something that could've been done by somebody. We don't do this job to take someone's life, we sign up for this job to help people and the fact that I didn't help him— or was not able to have the time to help him— that's hard," he said.
What helped him push through was the support he and his family received from the community. From fundraisers to blood drives, he is still taken aback by the kindness people have shown.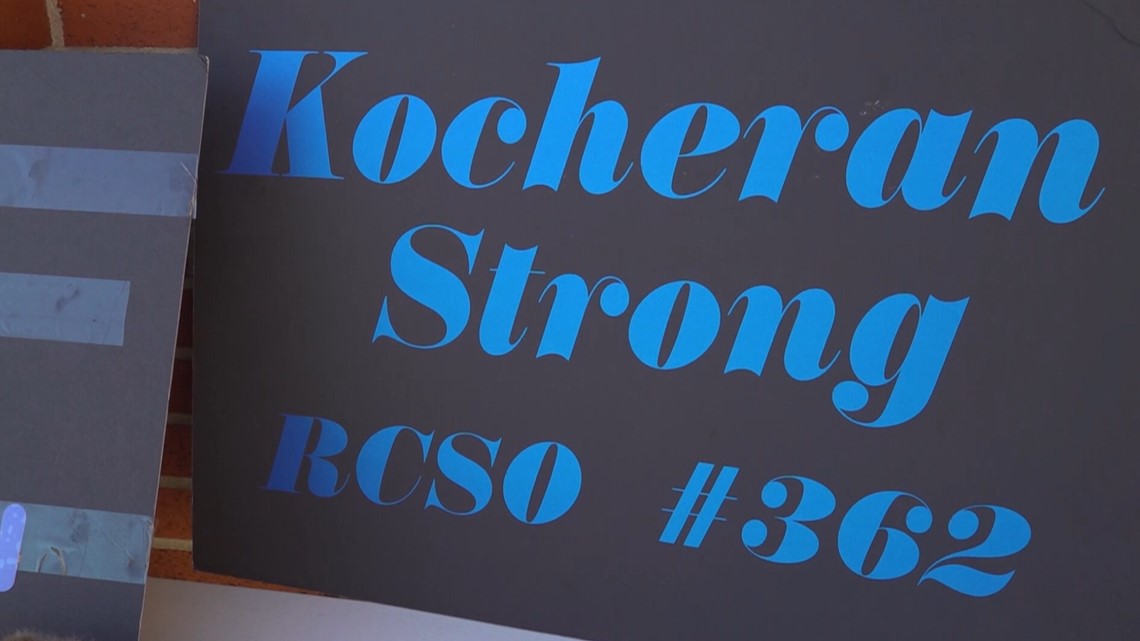 "We're nine months later and it's never stopped. I still have people who walk up to me and ask me how I'm doing or how I'm feeling," said Kocheran.
He's not ready to return to work because of some of the physical and mental challenges he faces daily. However, he's still serving his purpose. Kocheran said he's in the beginning stages of creating an organization called "Kocheran Strong".
He said he is helping make a list of mental health professionals in the area who would be able to talk to first responders. All calls made would remain anonymous.
"I think in my heart that I was put there for a reason... I was put here in Chillicothe for a reason," said Kocheran.