Dublin City officials will make lane changes to one of the city's most traveled roundabouts.
"I think the one lane ones are pretty easy but when you get to the two lane ones, it's like trying to get out from the inside is hard," said Maddie Oberle, who drives in Dublin often.
Starting in October, lane configurations will be simplified within the roundabout at SR 161 and Riverside Drive.
"The roundabout is actually operating fairly well on all of the approaches except the northbound approach," said Jeannie Willis, engineering manager for City of Dublin. "That seems to be where our drivers are getting the most confused."
The roundabout was opened and fully operational in November of 2016. In the nine months since then, Dublin officials have seen 166 accidents.
"We did not expect to see anything like this. Safety is Dublin's number one priority," said Willis.
In October, city officials will begin to reconfigure the lanes within the roundabout.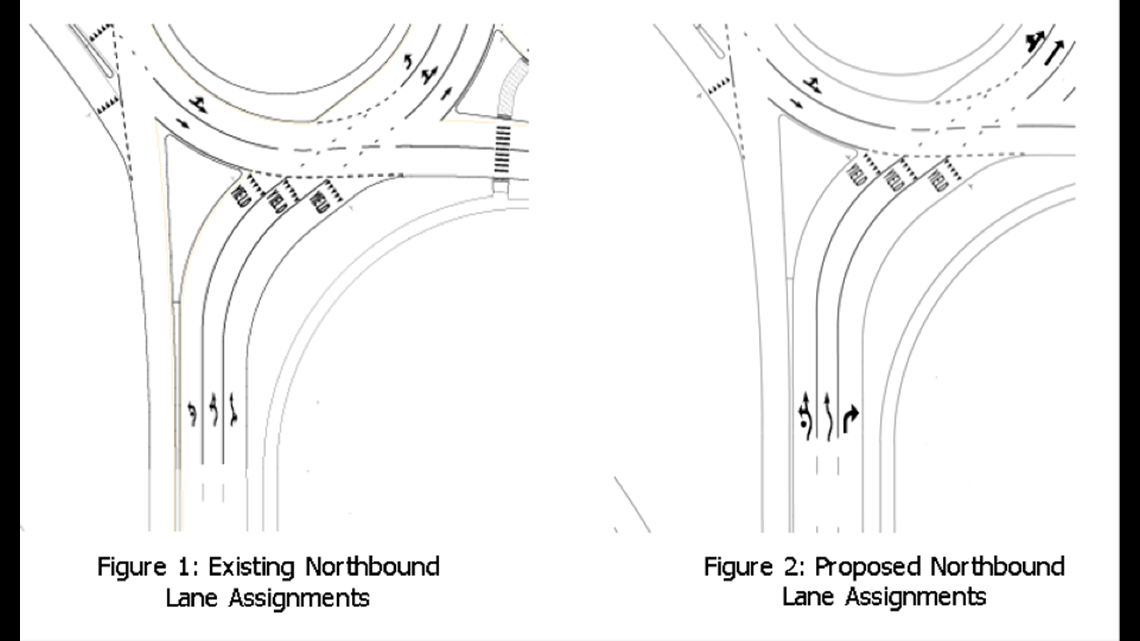 "We came to realize simplifying the decision making for the driver approaching the roundabout would help things out quite a bit," said Willis.
Right now, the right and middle lanes are "shared through lanes" meaning the driver can go straight or exit the roundabout from both lanes.
The new configuration will assign each lane a specific direction.
"The new lane configuration will be: a shared-left-through lane, a dedicated through lane and a dedicated right," Willis said.
Changes will be completed in October/early November. Most work will be done overnight and weekends.