COLUMBUS, Ohio — New safety measures took effect in the Short North over the weekend in an effort to curb violence in the area. While there were no shootings reported, Columbus Police Chief Elaine Bryant said there were a number of arrests and citations handed out.
Chief Bryant said over the weekend, there were a total of 297 parking citations, 224 traffic citations, and 107 vehicles impounded. There were also:
31 misdemeanor summons
8 arrests on warrants
7 felony arrests
4 misdemeanor arrests
1 juvenile arrest
Bryant added that seven firearms were recovered by police and there were four incidents of drugs seized.
Some members of the community said the increase in security measures is necessary to put an end to the violence.
"The city and the district would not be taking these measures if we didn't feel like it was imperative, and so necessary to get us back to feeling safe again," Maren Roth, owner of Rowe Boutique, said.
Some of the new safety measures included a voluntary midnight curfew of bars and businesses, an overnight parking ban from 10 p.m. to 7 a.m., and an increase of officers patrolling the area from 8 p.m. to 4 p.m. Teens between the ages of 13 and 17 were also not allowed in the area between midnight and 4:30 a.m.
"I think that our message is clear," Bryant said.
During an interview with 10TV anchor Tracy Townsend, Bryant said she thinks the new security measures went well in their first weekend.
"The people that were coming down for the wrong reasons, they stayed away," Bryant said.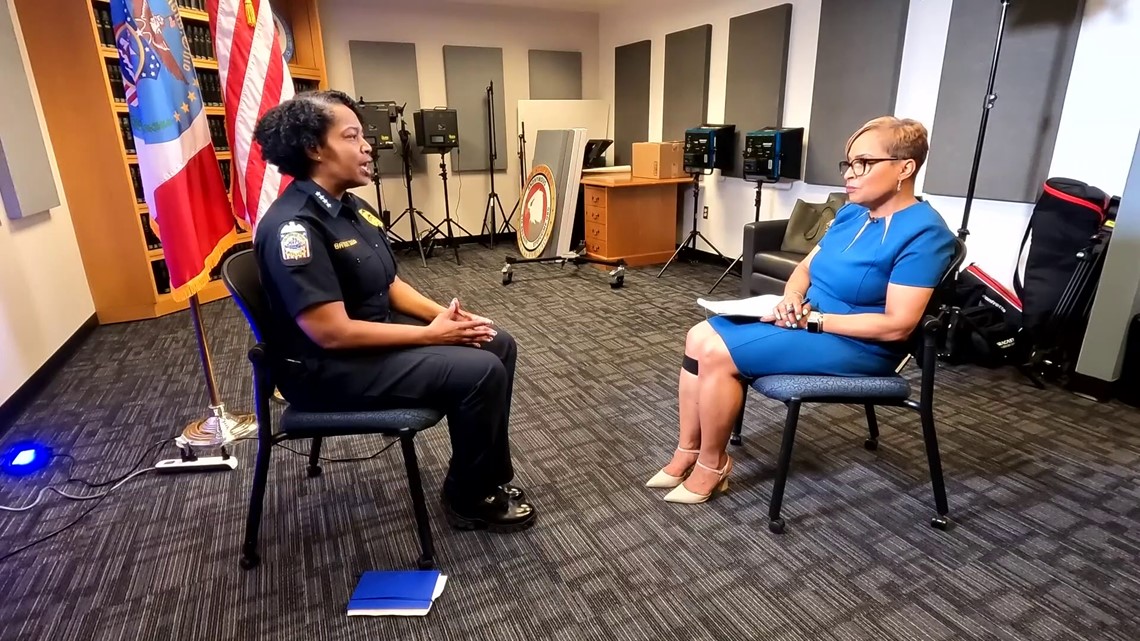 The parking ban affected the area of High Street between East Goodale Street to 5th Avenue. Rideshare vehicles were only allowed to use the curb lane and COTA bus stops to pick up and drop off passengers.
Jack Decker, president of the Short North Civic Association, said the data will need to be looked at over time to evaluate what worked and what didn't.
"This is, I think, intended to create a pause," Decker said.
Decker said he's most disappointed in some businesses' decision to stay open despite the voluntary curfew put in place.
"The club owners who are putting a couple night's profits ahead of the long-term welfare of the neighborhood are being penny wise and pound foolish," Decker said.
City officials previously said the new security measures will stay in place as long as necessary to put an end to the violence in the Short North.